uFun Club scammers plead not guilty in Thailand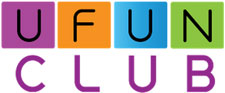 Thirteen of the 164 indicted uFun Club scammers faced court yesterday, pleading not guilty on charges of 'taking part in a transnational crime syndicate, public fraud, illegal direct sales, putting false information into computer systems and fraudulent borrowing.'
The defendants are: Apicharat Saenkla, 40, Ratthawit Thiti-arunwat, 34, Chaithorn Thonglorlert, 41, Ritthidej Warong, 39, Monpan Thanabundit, 41, Peeraya Kanphrom, 26, Chotipat Wuthipanpokin, 38, Nipaporn Lamee, 36, Theerawat Patcharasuyayai, 21, Natwaran Uttamakaeo, 24, Chaisong Wanasbodiwong, 36, Kevin Lai, 48, and Yang Yuan Zhao.
Bail was sought and denied, with all thirteen suspects remanded in custody.
Prosectors are demanding the defendants pay a total of 351.56 million baht ($9.8 million USD) in compensation to 2,451 victims.
Public Prosecutors had sought to combine the case with the hearing of another seventeen uFun scammers, but this motion was denied.
Public prosecutors told the court on Monday they had not finished reviewing the statements of 3,072 witnesses, and requested a postponement.
The requested postponement was granted, with the next hearing scheduled for November 9th.
That same day a hearing will also be held for the next seventeen uFun scammers to face trial.
Attorney-General Trakul Winitnaiyapak brought indictments against 164 suspects, who include foreigners, and 134 of them remain at large — 130 individuals and four juristic entities.
uFun Club principal appear to have abandoned their Thai counterparts, with management continuing to hide out in Malaysia.
From there management continue to scam people through uFun Club's successor, Unascos.
To date Malaysian authorities have refused to investigate the $1.17 billion dollar Ponzi scheme.