Hidden Gem Review: 2×7 matrix-based cash gifting

Hidden Gem provides no information on its website as to who owns or runs the business.
The Hidden Gem website domain ("hiddengem.cash") was privately registered on February 3rd, 2017.
A marketing video on the Hidden Gem website is hosted on a YouTube account bearing the name "Dana Owens".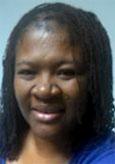 Dana Owens (right) first popped up on BehindMLM's radar last year, as admin of the Connect 4 cycler Ponzi.
At the time of publication the Connect 4 website domain was unresponsive.
Other MLM opportunities promoted on Owen's YouTube channel over the past year include Vida Divina (autoship recruitment), Nspire Network (negative-ion period pads) and iPro Network (OneCoin Ponzi clone). Owen is also an affiliate of The Billion Coin Ponzi scheme (non-MLM).
Read on for a full review of the Hidden Gem MLM opportunity.
Hidden Gem Products
Hidden Gem has no retailable products or services, with affiliates only able to market Hidden Gem affiliate membership itself.
Participation in the Hidden Gem income opportunity as an affiliate provides access to an eBook library and advertising credits.
The Hidden Gem Compensation Plan
Hidden Gem affiliates gift funds to each other via a 2×5 matrix.
A 2×5 matrix places a Hidden Gem affiliate at the top of a matrix, with two positions directly under them:

These two positions form the first level of the matrix. The second level of the matrix is generated by splitting these first two positions into another two positions each (4 positions).
Levels three to five of the matrix are generated in the same manner, with each new level housing twice as many positions as the previous level.
A Hidden Gem affiliate signs up and gifts $1 to the affiliate who recruited them. This payment in turn qualifies the affiliate to receive $1 from two new affiliates recruited into the first level of their matrix.
Higher levels of the matrix operate in the same manner, the only difference being the amounts gifted at each level.
level 1 – gift $1 to the affiliate who recruited you and receive $1 from two subsequently recruited affiliates
level 2 – gift $2 and receive $2 from four affiliates
level 3 – gift $6 and receive $6 from eight affiliates
level 4 – gift $20 and receive $20 from sixteen affiliates
level 5 – gift $120 and receive $120 from thirty-two affiliates
Joining Hidden Gem
Hidden Gem affiliate membership is tied to a minimum $1 gifting payment.
Full participation in the Hidden Gem MLM opportunity costs $149.
Conclusion
According to the Hidden Gem website, new affiliates send money through
a member to member platform paid directly to your sponsor or upline.
"Member to member" is MLM underbelly code for cash gifting.
Hidden Gem operates as a five-tier gifting scheme. New affiliates sign up and gift funds to existing affiliates.
As matrix levels are filled, larger amounts are gifted and passed up the Hidden Gem affiliate genealogy.
Through one or more preloaded positions, Dana Owens sits at the top of that genealogy and will inevitably receive the lion's share of gifted funds.
A few early affiliate will fill up a few levels of their matrix, but through pass-ups at each matrix level are still sending most of what they make to Owens.
In order for Dana Owens and a few affiliates to make money, once affiliate recruitment dies down the rest of the Hidden Gem affiliate-base (and majority) take a loss.