Hidden Hunger Global Review: HHI gets a reboot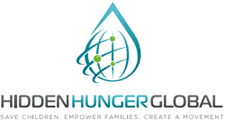 Hidden Hunger International launched late last year and operated in the MLM charity niche,
Utilizing a unilevel compensation plan, the company paid affiliates when those they'd recruited purchased micro-nutrient pack monthly subscriptions.
The more pack subscriptions an affiliate bought and the more their downline bought, the higher the commissions earnt.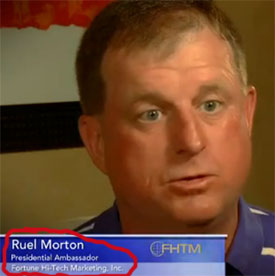 Ruel Morton of former "'the #1 Top Money Earner in FHTM" fame founded Hidden Hunger International, and operated it out of the US state of Texas.
In the first quarter of this year, and for reasons I haven't been able to ascertain, Morton changed the name of the company to Hidden Hunger Global.
In doing so, Morton also removed his name from the Hidden Hunger Global website. Offsite however Morton is still credited as founder of the company and hosts affiliate training calls:


Credited as CEO of Hidden Hunger Global on the company website is Duncan Dodds.
Dodds Hidden Hunger Global corporate bio reveals a lack of experience in the MLM industry, either at an affiliate or corporate level. Dodds does however have some marketing experience as the 'Founder and Managing Partner with Big Visions Advisors, LLC, a marketing and growth strategy firm.'
Today we explore whether anything changed on the MLM side of things after Hidden Hunger International became Hidden Hunger Global.
Read on for a full review of the Hidden Hunger Global MLM business opportunity.
The Hidden Hunger Global Product Line
Marketed as "child saving products", Hidden Hunger Global list three product lines on their website; micronutrient packs, water purification systems and mosquito nets.
As with Hidden Hunger International, no retail prices are provided on the Hidden Hunger Global website.
The compensation plan document however reveals that each of these products is priced at $15.
Hidden Hunger Global products can either be bought by affiliates ("business members") or non-affiliates ("members").
The Hidden Hunger Global Compensation Plan
The Hidden Hunger Global compensation plan revolves around affiliates and members purchasing $15 products.
Commissions are paid out via a unilevel. Unilevel volume placed into a pool, of which a percentage is then paid out.
Hidden Hunger Global Affiliate Ranks
There are four affiliate ranks within the Hidden Hunger Global compensation plan.
Along with their respective qualification criteria, they are as follows:
Bronze – you and your downline purchase at least 20 products
Silver – you and your downline purchase at least 50 products
Gold – you and your downline purchase at least 100 individual products
Ambassador – you and your downline purchase at least 200 individual products
Note that these qualification criteria are calculated monthly, which means an affiliate can have a different rank from month to month.
Also note that affiliates are capped at purchasing ten products a month ($150).
Unilevel Commissions
Residual commissions in Hidden Hunger Global are paid out using a unilevel compensation structure.
A unilevel compensation structure places an affiliate at the top of a unilevel team, with every personally recruited affiliate placed directly under them (level 1):

If any personally recruited affiliates go on to recruit new affiliates of their own, they are placed on level 2 of the original affiliate's unilevel team. If any level 2 affiliates recruit new affiliates, they are placed on level 3 of the team and so on and so forth.
Using this compensation structure, Hidden Hunger Global claim '10% of the gross CSP sales volume of your 10 level organization goes into a World Changer Bonus Pool.'
Affiliates are then able to earn 'up to 10% monthly of your pool.' No specifics on the percentage payout amounts below 10% are provided.
Phase Commissions
The Hidden Hunger Global compensation video refers to five phases. The first phase is the default starting position, with the other four phases qualified for as follows:
Phase 2 – generate personal monthly sales or purchase of at least 20 products and recruit 2 affiliates who do the same
Phase 3 – maintain three personally recruited affiliates at the Phase 2 level
Phase 4 – maintain four personally recruited affiliates at the Phase 3 level
Phase 5 – maintain five personally recruited affiliates at the Phase 4 level
These Phases increase commissions earnt on unilevel volume, with Phase 5 paying out 40%.
Although not explicitly clarified in the Hidden Hunger Global compensation plan document or video, I believe each Phase adds an additional 10% to the payout on unilevel volume.
Joining Hidden Hunger Global
Affiliate membership to Hidden Hunger Global is free.
Due to the affiliate rank structuring however, it's likely however that an affiliate is going to be spending $150 a month or close to on Hidden Hunger Global products.
Conclusion
Hidden Hunger Global is different to Hidden Hunger International, but unfortunately it comes off feeling like a pseudo-compliance reboot.
Hidden Hunger International had a major red-flag in that it had no retail offering. Commissions were paid out of affiliate funds and the more an affiliate spent and got their downline to spend, the more they earned.
Hidden Hunger Global adds a retail option to this equation, even going so far as to require an affiliate to generate "retail" sales in order to meet the minimum 20 product a month spend to hit Phase 2.
Finding people to drop $15 on products is likely to be a challenge. Not so much if one considers that Hidden Hunger Global affiliate membership is free.
Sure, $15 for products might sound steep – but what if I told you could earn commissions as well?
And now we enter the grey.
By offering free affiliate membership, there's token difference between Hidden Hunger Global's "member" and "business member" options. In effect, affiliate membership becomes a marketing tool to get people to pay $15 per product.
The only hiccup is the initial 20 product requirement to hit Phase 2. Approaching Hidden Hunger Global strictly from a business opportunity perspective though, you're looking at $150 to commission qualify – and it's not unheard of for affiliates to use the details of a family or friend and manage the account themselves.
That said, unless there's a loophole I'm missing (Hidden Hunger Global do a terrible job explaining their compensation plan, which I think is deliberate), convincing recruits to shell out an extra $150 isn't likely to work.
And I don't want to take anything away from legitimate non-affiliates who pony up $15 for products, I mean surely someone in the company must be approaching people to effectively donate without the attached business opportunity?
One final thing that stuck out to me was the four affiliate ranks. They're mentioned in the compensation plan video but then there's no mention of how they fit into the compensation plan.
I don't know what the story is there.
All in all I'm not a fan of charity MLMs as people making money and charity don't really go hand in hand.
I'm not saying "regular" charities are perfect, far from it, but charity MLMs aren't all that different to third-party individuals soliciting you on the sidewalk – for their own benefit (they get a cut of the commission paid to the company they work for based on the number of donation subscriptions they generate).
This is something that's always left a bad taste in my mouth. I understand overheads and what not but anyone doing charity to earn money, even if it's not 100% of their stated objective, is always going to be taking money from what otherwise might have been put towards the cause.
Children as it were, which is a frequently recurring theme in the MLM charity niche (and perhaps not so co-incidentally).
Leave charity to the charities guys. Calling yourselves 'a for-profit company on a mission to save the lives of children' just sounds exploitative.
Update 10th January 2016 – Following revisions to Hidden Hunger Global's compensation plan, BehindMLM has published an updated Hidden Hunger Global review.