Connect 4 Review: $10 cycler "investment" scheme

There is no information on the Connect 4 website indicating who owns or runs the business.
The Connect 4 website domain ("connect4.cash") was registered on the 31st of December 2015, with Dana Owens of Global Alliance Network Group listed as the owner. A residential address in the US state of Virginia is also provided.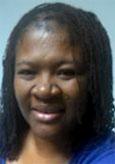 Perusal of Owens' Facebook profile reveals an MLM marketer intimately familiar with matrix-based recruitment schemes:
17th January, 2016 – I am so bored I am literally sitting here crunching numbers.

So, here is what I am thinking. If i join a matrix program that is let's say a 3×5 matrix. They say it will take 243 people to make $43,100 all starting from $5.

So that means that if I invite 12 people per week that would give me $43,100 in 20.5 weeks.

I am up for that challenge!  That will be right on time for me to purchase a home this summer.

BAM!! 2016 is my year.

13th January, 2016 – I am looking for 3 people to join me today. The cost to join is just $5. You will get $100 back off of your investment. Inbox me for more details.
Global Alliance Network Group seems to be a downline builder. The team has a closed Facebook group of its own, with seven listed admins.
Posts on Owens' Facebook profile suggest multiple shady opportunities are pushed through Global Alliance Network Group:
14th January, 2015 –We're about to BREAK THE INTERNET! See what we have brewing! 4 Highly Successful Programs…
Recent specific opportunities advertised on Owens' Facebook profile include MySecretFortune ($5 matrix Ponzi cycler), Only7Bucks ($7 matrix Ponzi cycler), Infinity Profit System (pass-up recruitment scheme) and 1 Million Fast (cash gifting).
The slowdown and/or collapse of most of these schemes would appear to have prompted Owens' launch of Connect 4.
Read on for a full review of the Connect 4 MLM business opportunity.
The Connect 4 Product Line
Connect 4 has no retailable products or services, with affiliates only able to market Connect 4 affiliate membership itself.
Once signed up, Connect 4 affiliates are then able to purchase positions in the Connect 4 compensation plan.
The Connect 4 website advises that bundled with position purchases is access to "high quality products".
The Connect 4 Compensation Plan
The Connect 4 compensation plan is a ten-tier 4×1 matrix cycler.
A 4×1 matrix cycler requires four new positions to be purchased before a commission is paid out.
New positions are purchased by new and existing Connect 4 affiliates, with commissions across the five offered tiers as follows:
Tier 1 (positions cost $10) – cycles into Tier 2
Tier 2 – pays a $160 and cycles into Tier 3
Tier 3 – cycles into Tier 4
Tier 4 – pays $150 and cycles into Tier 5
Tier 5 – cycles into Tier 6
Tier 6 – pays $600 and cycles into Tier 7
Tier 7 – cycles into Tier 8
Tier 8 – pays $3000 and cycles into Tier 9
Tier 9 – cycles into Tier 10
Tier 10 – pays $6000
Cycling out of Tiers 2, 6 and 8 also provides membership in various third-party cash gifting and matrix cycler schemes Dana Owens' is presumably an affiliate of.
Joining Connect 4
Affiliate membership with Connect 4 is free, however affiliates must purchase at least one $10 position to participate in the Connect 4 income opportunity.
Conclusion
As per the Connect 4 website;
Are you looking for the best Internet marketing opportunity? Look no further Global Alliance Network Group.

Earn more and more money over and over again by investing only $10!
The above is how Connect 4 themselves describe their opportunity, leaving no doubt that this is a ten-tier Ponzi cycler.
That much we of course already knew from the compensation plan, which sees Connect 4 affiliates invest $10 on the promise of an eventual $9910 ROI.
The advertised ROI is paid out of subsequently invested funds, defining Connect 4 as a Ponzi scheme.
In an attempt to defend investment fraud, Connect 4 offer up the weakest of pseudo-compliance defenses:
Is this a pyramid or gifting, and is it legal?

Only someone new to the Networking Industry would ask this question, and it is a legitimate question because no one wants to be involved in something illegal.

So to answer the question, no this is not a pyramid or cash gifting.

In pyramid schemes and gifting programs there are no products involved. People are just moving money around. We have real products.
The products in Connect 4 are irrelevant, with there being no connection between them and the offered MLM business opportunity.
Nothing is marketed to or sold to retail customers in Connect 4, with ROI revenue sourced via recruitment of new investors and subsequently invested funds.
Furthermore this appears to be a boiler-plate Ponzi disclaimer, with the same text appearing on multiple recently launched scams.
Not sure where it came from but it's pretty outdated. The "we have products!" defense went out of fashion years ago, with almost every modern MLM Ponzi scheme offering up some irrelevant product or other.
The key to analyzing Connect 4 is the flow of money, with a slow down in affiliate recruitment starving the scheme of invested funds.
This will see the matrix cycler slow down, with the scheme eventually collapsing.
Dana Owens and her Global Alliance Network Group cohorts have likely stacked the Connect 4 compensation plan prelaunch, or at least made sure they were the first to purchase positions.
This ensures they will walk away with the majority of invested funds, leaving the majority of investors out of pocket.