Is iPro Network a proxy for OneCoin's US Ponzi scammers?

OneCoin, being the Ponzi scheme that it is, was never going to risk launching in the most tightly regulated market in the world.
Despite stringing early OneCoin investors along with promises of a US launch, the charade was quietly dropped in October, 2015.
Spear-headed by Sal Leto, Maurice Katz and other affiliates, US OneCoin recruitment went underground.
While publicly OneCoin wasn't operating in the US, through offshore shell companies and bank accounts, unofficially US residents were still being recruited into the scheme.
OneCoin management were of course fully aware this was going on, but money is money so they turned a blind eye to it.
Fortunately having to go through that many hoops to join an MLM opportunity sets off alarm bells in all but the most determined Ponzi scammers. And so recruitment of affiliates in the US ground to a halt.
That killed off recruitment commissions, with the situation further deteriorating when OneCoin cancelled all Ponzi ROI withdrawals back in January.
Unable to recruit new victims or cash out their Ponzi points, OneCoin's US investors desperately began looking for a way out.
Enter iPro Network.
iPro Network is basically a snapshot of OneCoin in its current state, and it's accepting signups from US residents.
This didn't go unnoticed by OneCoin's abandoned US affiliates, who set out to strike a deal between the two companies.
In late January, US-based OneCoin affiliates held a conference call to 'clarify where we are and where we are going in terms of those of us in the United States'.
Sal Leto and Maurice Katz — our leaders at the top in the U.S. — have made an arrangement with a company which will not have the challenges we have had with OneCoin in the U.S.
That company is iPro Network, purportedly run by Armando Contreras.
Dr. Ruja is being highly cooperative in a transition. The compensation plan is even better (although closely modeled after OneCoin).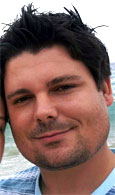 At the time (January 2017), Sal Leto (right) was purportedly in Bulgaria to meet with OneCoin management.
Sal Leto is in Bulgaria to talk directly with Dr. Ruja regarding our future in America, so this is part of the feedback.

What you may have seen on Facebook and the internet … even a video last weekend of our OneLife CEO Pablo Munoz making a statement at last weekend's Sweden conference that OneCoin will not be introduced into the United States.

We saw (at) the Oct 1st convention in Bangkok that OneLife was going to visit four cities in America, but things have changed.

To minimize risk to getting the IPO approved, they are not going to launch in the U.S.
This only speaks to the deception OneCoin will need to pull to get an IPO listing. The company has only announced it will apply for a listing in an Asian exchange.
This is likely to be in a country with little to no regulation of foreign companies.
From Sal Leto himself, this is apparently the deal he has struck with OneCoin management.
Onelife CEO Pablo Munoz said to me that he is not comfortable accepting funds from a country with is only in a prelaunch phase.

So Sal subsequently told Ruja that Munoz is not offering good solutions for us.

Dr. Ruja said she will provide the genealogy of all the downlines so the structure can be transferred to another company.

Networking side (within OneCoin): Building and recruiting. These are two activities no longer allowed. If you got in before now, you got lucky.

They (OneCoin) are about to be audited. Going on a major stock exchange, probably the biggest in Asia. Cannot have transactions in countries (you) do not do business in.

Sending money from a restricted country from the US, they (OneCoin) will not accept it.

We cannot (continue to) falsify company forms. If you are a U.S. citizen, you can't say you live in another country. People who got in this week, they are fine.

Starting next week, if selling in a restricted country that will be grounds for termination.
Really, at this point any doubt OneCoin aren't intricately aware of who their US affiliates are should be put to rest.
Looking to the future, here's how Leto sold his OneCoin deal to the US affiliates on the call.
The priority first is to take care of the people who have put a lot of money in… they will be okay!

(Edit: so much for "buying education packages")

What Ruja did speaks highly of her. I told her there will be a lot of people who only have contacts in the U.S., she respects that.

She said that for our team only, she is willing to provide the full genealogical database to our team.

Don't have to start over, just pick up where they left off… as an exit strategy.
Steve Gotberg, another US OneCoin affiliate, also added:
Think we might be able to keep the (OneCoin) ranks you have earned. So two programs side bys ide.

Can just about use the same PowerPoint (presentations) because (iPro Network) will be that similar.
According to Leto, iPro Network is "based in the UK" and has a "US MLM attorney"
who will be publicly displayed on their (iPro Network's) website.

The attorney has a lot of experience with MLM, U.S. government, etc. They want to operate by U.S. standards with its heavy regulations.
At the time of publication there is no mention of an attorney, US or otherwise, on the iPro Network website.
Alexa currently estimate that 94% of all traffic to the iPro Network website originates out of the US.
As per iPro Network affiliate communications, shell companies used to launder funds into OneCoin from the US are now being repurposed for iPro Network investment.
Cash & personal checks are not accepted.

Make your cashier's check payable to:

Beneficiary Name: Fintact Solutions Group, LLC

Beneficiary Address: 118 Vintage Park Blvd., #W-418, Houston TX 77070

Beneficiary Customer Support: (702) 907-2887

Beneficiary Account Number: 5248738816

Bank: Wells Fargo Bank, N.A.

Bank Address: 420 Montgomery, San Francisco, CA 94104

WIRES INSTRUCTIONS FOR ORDERS OVER $1000 ONLY:

Beneficiary Name: Fintact Solutions Group, LLC

Beneficiary Address: 118 Vintage Park Blvd., #W-418, Houston TX 77070

Beneficiary Bank: Wells Fargo Bank N.A.

Bank Address: 420 Montgomery, San Francisco, CA 94104

Beneficiary Checking Account Number: 5248738816

ABA (Routing Number): 121000248

Swift Code: WFBIUS6S
So there you have it. With the blessing of OneCoin management, the scheme's top US investors are going to have their own crack at Ponzi fraud through iPro Network.
No matter how you cut it, investing in Ponzi points is a securities offering. All the baloney about education packages and such, go back over what Sal Leto and friends discussed on their call.
Nobody is worried about not being able to access copy and paste PDF documents. All they're worried about is losing their money and the value of their OneCoin points.
That's what is and always has been purchased by OneCoin affiliate investors. With the same now being true of iPro Network (by admission of iPro Network's own affiliates, the two scams are identical on the back-end).
Meanwhile iPro Network does not appear as a registered company on a search of the SEC's Edgar database.
How long before the SEC catch wind of iPro Network and take action remains to be seen.