CFTC's Control Finance case highlights UK incorporation joke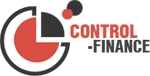 In their attempt to bring the scammers behind Control Finance to justice, the CFTC is learning firsthand why UK incorporation records are a joke.
Control Finance was incorporated in the UK in September 2016. Benjamin Reynolds is cited as the Director.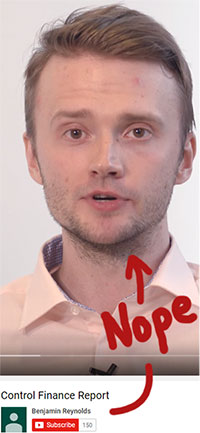 In our August 2017 Control Finance review, we were confident Reynolds didn't exist. In Control Finance marketing videos Reynolds appeared to be played by an actor.
As at the time of publication, the CFTC has been unable to serve either Control Finance or Reynolds.
The primary reason for service failure is the CFTC's belief in UK incorporation data.
The Commission has endeavored to serve Reynolds and Control-Finance through means permitted by the Hague Convention.

Specifically, the Commission retained a solicitor in the United Kingdom, who in turn dispatched an agent to personally serve Reynolds at his last known residential address and to serve Control-Finance at its Registered Office address.

The agent's attempts to serve Reynolds were unsuccessful.

On July 31, 2019, the agent attempted to personally serve Reynolds at the "service address" in Manchester, England Reynolds had provided to the U.K. Registrar when he applied to incorporate Control-Finance.

Upon arriving in Manchester, the agent discovered that the address did not actually exist, or at best corresponded to an office building that had long been abandoned and boarded-up.

The agent also spent considerable time canvassing the area and spoke with several people who were entering or exiting nearby buildings.

None of them had heard of Reynolds or Control-Finance, and none of them could identify the address Reynolds had used in his incorporation papers.
Color me shocked.
The Commission has since attempted to find alternative addresses for Reynolds but to date has not been able to do so.

The Commission's efforts have been complicated by the fact that Reynolds disabled Control-Finance's website and social media accounts as well as the email addresses and telephone number he utilized in connection with the scheme.
Oh really?
Evidently the CFTC hasn't yet realized the data they've obtained from Companies House is fraudulent (and that Companies House doesn't care).
As such they've informed the court they're 'coordinating with … certain foreign regulatory agencies to try to determine Reynolds' physical location'.
To the extent that those searches are unsuccessful, the Commission anticipates that it will apply to the Court for leave to use a substitute means of service.

The Commission further anticipates that its current search efforts will conclude within the next two months and that it will be in a position to file such a motion after the New Year.
As per the case docket, the CFTC has been given till January 17th to effect service. Best of luck to them.
While the scammers behind Control Finance and the $147 million they stole are long gone, there's a lesson in the CFTC's service woes.
I've said it before and I'll continue to repeat myself whenever it comes up: If you see an MLM opportunity incorporated in the UK, just assume it's a scam.
The jurisdiction is a joke and, as long as incorporation fees are paid, UK authorities don't give a crap.
Update 18th January 2020 – The CFTC has been given permission to effect service on Benjamin Reynolds by publication.
Service on Reynolds will be effected via published notice in the Daily Telegraph for four consecutive weeks.
I still maintain Reynolds doesn't exist, so it'll be interesting to see how this plays out.
Looking forward, an Initial Conference has been scheduled for March 31st.
Update 22nd April 2020 – As at the time of this update, Control Finance has been voluntarily dismissed from the case.
An entry of default has also been recorded against Benjamin Reynolds.
Update 25th March 2021 – The CFTC has secured a $517 million dollar judgment against Boris CEO Benjamin Reynolds.
Update #2 25th March 2021 – Control Finance CEO Benjamin Reynolds has been outed as Estonian resident Karl-Joonatan Mets.