CFTC files charges against $147 million Control Finance Ponzi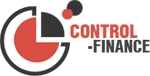 The CFTC has alleged Control Finance was a $147 million dollar Ponzi scheme.
The regulator filed charges against the scam on June 17th.
Control Finance was an MLM crypto Ponzi scheme that launched in May 2017.
The company's business model was the usual nonsense: "We're crypto trading experts" and returns of up to 1.5% a day.
In September 2017 Control Finance collapsed.
The CFTC allege Control Finance and its owner Benjamin Reynolds took in 22,858 bitcoin, which it values at "at least $147 million".
To this day we're still not sure Reynolds even exists. At least as represented by the European individual in Control Finance marketing videos.
The CFTC notes
Benjamin Reynolds is an individual and United Kingdom national who resides in Manchester, England.

On July 9, 2016, Reynolds submitted an application to the U.K. Registrar to incorporate Control-Finance as a U.K. private limited company.

Reynolds was at all times Control-Finance's sole Director and at all times owned 100% of Control-Finance's 1,000 equity shares.

On September 6, 2016, Reynolds registered in his own name the www.control-finance.com Internet domain name.
The European actor used to represent Reynolds in Control Finance marketing materials is referred by the CFTC as an "unidentified man".
Like pretty much every MLM concurrency company, Control Finance didn't fund advertised returns with external revenue.
To entice customers to transfer Bitcoin to them, Defendants falsely represented that they employed expert virtual currency traders.

To create the false impression that Defendants were successfully trading customers' Bitcoin deposits in virtual currency markets, Defendants fabricated weekly "Trade Reports" and posted them to the Control-Finance Website.

The Trade Reports reflected illusory virtual currency transactions and profits, when in reality Defendants made no trades on customers' behalf and earned no trading profits for them.
This is what I refer to as "social media proof". It's what scams and scammers use in place of registration with authorities and filed audited accounting.
So if trading revenue didn't fund returns, how did Control Finance pay investors?
Defendants manufactured an aura of profitability by diverting portions of new customers' Bitcoin deposits to other customers in the manner of a "Ponzi" scheme.

In instances where customers did request withdrawals from their Control-Finance accounts, Defendants illegally diverted Bitcoin deposited by other customers to satisfy the withdrawal requests.
Of course they did.
Attached to Control Finance's Ponzi scheme was a pyramid scheme, through which existing affiliate investors were paid to recruit new investors.
When Control Finance collapsed on September 10th, 2017, the company strung investors along by promising refunds.
They did this so their victims wouldn't go to the authorities, allowing them additional time to launder approximately $150 million in stolen cryptocurrency.
Defendants had no intention of resuming operations and deliberately lulled customers into complacency while Defendants set to work laundering nearly one hundred fifty million dollars in misappropriated Bitcoin through thousands of circuitous blockchain transactions.

Defendants routed the great majority of these transactions through wallet addresses that Defendants established at CoinPayments of Vancouver, Canada.
Neither Control Finance or Benjamin Reynolds were registered to offer securities in the US. Or the UK, or anywhere in the world for that matter.
The CFTC has charges the Control Finance and Reynolds with one count of Fraud by Deceptive Device or Contrivance.
The CFTC is seeking a permanent injunction against Control Finance and Reynolds, as well as disgorgement and "full restitution" for their victims.
Not sure how this is going to play out with Reynolds being supposedly based in the UK.
Looking at the case docket, electronic summons were issued to Control Finance and Reynolds on June 18th.
Stay tuned…
Update 22nd April 2020 – As at the time of this update, Control Finance has been voluntarily dismissed from the case.
An entry of default has also been recorded against Benjamin Reynolds.
Update 25th March 2021 – The CFTC has secured a $517 million dollar judgment against Boris CEO Benjamin Reynolds.
Update #2 25th March 2021 – Control Finance CEO Benjamin Reynolds has been outed as Estonian resident Karl-Joonatan Mets.