uFun Club scammer prison sentences top 12,000 years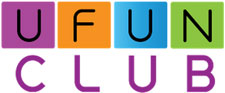 After a long investigation and over a hundred arrests, twenty-two uFun Club scammers have been sent to prison in Thailand.
Forty four uFun Club scammers stood trial on Wednesday. Twenty-two were found guilty and the remaining twenty-one were acquitted 'due to insufficient evidence'.
One of the scammers found guilty was Natee Teerarojanapong. Teerarojanapong was arrested in June, 2015, as he attempted to flee Thailand for Cambodia.
How much Teerarojanapong stole from uFun Club victims is unclear. After police shut down the scam in Thailand Teerarojanapong organized affiliate protests and called on police to "fairly investigate" the scam.
For his efforts, Teerarojanapong copped a twenty year sentence.
In total, the twenty-two convicted uFun Club scammers received prison sentenced totalling 12,265 to 12,267 years. And that's not a typo.
Owing to sentencing limits, actual prison time served between the scammers will be twenty to fifty years each.
One hundred and twenty suspects remain to face trial, with investigations continuing.
After Thai police shut down uFun Club in April, 2014, management fled to Malaysia. Despite receiving requests for assistance from Thai police, to date Malaysian authorities have not arrested anyone in connection with the scam.
uFun Club was one of the first MLM cryptocurrency Ponzi schemes to surface. Along with scams like BigCoin, it paved the way for current generation Ponzi points schemes like OneCoin.
Today the cryptocurrency niche is easily the fastest growing in MLM underbelly circles.
Despite some arrests (such as uFun Club) and multiple regulatory warnings (OneCoin has had over a dozen issued against it in Europe alone), it appears authorities worldwide are struggling with how to effectively regulate scams posing as legitimate cryptocurrencies.
I expect either this year or next we're probably going to see a hard clamp down by authorities on MLM crypto scams. And if investor losses are calculated in some of the biggest scams populating the niche at the moment, it's not going to be pretty.