uFun Club arrests approach 50 in Thailand, 0 in Malaysia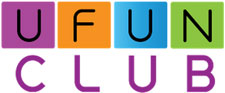 As the hunt for 133 indicted suspects continues in Thailand, news today that the 44th arrest in the uFun Club case has been made.
Phakphoom Suk-kon, another high-profile suspect in the Ufun pyramid case, was arrested in Chon Buri's Pattaya yesterday.
Phakphoom was arrested after he was caught red-handed
trying to convince locals that Ufun was acting legally and that accusations against the company resulted from a police misunderstanding of its marketing strategy.
Following an investigation earlier this year, Thai police concluded uFun Club to be an illegal $1.17 billion dollar Ponzi scheme.
For his efforts, Thai police arrested Phakphoom and have charged him with 'colluding to cheat people out of their money and taking part in transnational crimes'.
Police said they found evidence he had transferred 11 million baht to the account of a Ufun member and said Mr Phakphoom had been advocating for Ufun in a television broadcast.
In his defense, Phakphoom said
he joined the Ufun network in 2014, after borrowing 200,000 baht from friends and relatives to invest in the business.

He denied having knowledge of Ufun's fraudulent activities and apologised to those he unconsciously conned.

He was asked by Ufun executives to appear on television to insist on the company's legality, he told police.
Riiiiiiiiight.
Following investigations into the scheme by over ten countries, uFun Club recently changed its name to Unascos.
Operating out of Malaysia, the same ringleaders who scammed people in uFun Club continue to do so through Unascos.
As of yet Malaysia has not officially announced whether or not they are officially investigating uFun Club or Unascos. Those running the scheme meanwhile continue to flaunt their ill-gotten gains and pose for photos with Malaysian politicians.