uFun Club delay Unascos Australia opening gala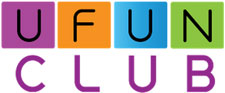 A few weeks ago information surfaced about an upcoming Unascos opening gala, to be held in Melbourne, Australia on August 1st. A "signing ceremony" for an unnamed Australian nickel mine was also advertised to take place the day after.
The announcement, purportedly from uFun Club management, was billed as an "Incentive Australia Trip".
Originally planned to take place between July 31st and August the 4th, a new communication advises a delay until October.
Dated the 1st of July and appearing online only a few hours ago, the announcement reads:
ANNOUNCEMENT: POSTPONEMENT OF THE AUSTRALIA TRIP 01/07/2015

We regret to inform you that the Australia Incentive Trip originally scheduled for July 31st to August 4th, 2015 is now postponed to October 2015. Details of the trip will be provided at a later date.

Due to several reasons, the Company has to delay the trip to a further date so that we can ensure a better, well-planned and organized trip for you in Australia. We apologize for any inconvenience caused.

Thank you for your patience and understanding.

We Make You Our Priority

The Management
As above, no specific reason is cited for the delay – with investors once again left in the dark.
uFun Club meanwhile is the subject of multiple regulatory investigations. Australia in particular was named as a country said to be investigating the scheme in early June.
Thai police are leading the uFun Club investigation, announcing last month that they are working closely with their counterparts in '13 countries in Africa, Asia, North America, Australia and Europe'.
Thai police submitted a criminal case report last Friday, with Public Prosecutors now going over the evidence. An announcement detailing formal criminal charges against uFun Club management is expected any day now.
Whether or not the uFun Club Australian gala takes place in October or otherwise, remains to be seen.