164 indictments in Thai uFun Club Ponzi case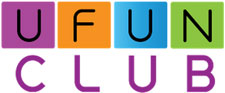 Following the submission of a criminal case report by Thai police last Friday, Public Prosecutors have decided to file charges against the accused.
Some 164 indictments have been handed down, with those indicted facing 'charges of operating lending and borrowing services in a way suspected to be public fraud.'
The case itself appears to have been split in two, with a lesser charge of "using electronic cards" to be filed against "13 associates of" uFun Club.
As of yet no list of those indicted has surfaced, with the AG's Office only revealing that
a panel comprising prosecutors from the Office of Criminal Litigation and Office of Economic and Resources Crime will be formed to handle the case.
Stay tuned as we wait for further information on the list of suspects indicted.