uFun Club criminal case report delayed till 15th June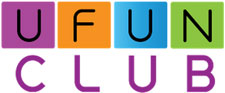 We were anticipating Thai police to finally file a criminal case report sometime today, but unfortunately it's been announced the report will be delayed.
Citing the complexity and scope of the uFun Club investigation,Thai police are now predicting the report will be submitted to prosecutors on June 15th (two Mondays away).
With multiple regulatory agencies now in involved, Thai police today revealed that the scope of the uFun Club criminal investigation involves '13 countries in Africa, Asia, North America, Australia and Europe'.
The Department of Special Investigation (DSI) is currently tracing 35 financial transactions from Ufun networks to 10 countries between January 2014 and April 28, 2015, said Pol Lt Col Pakorn Sucheevakun, director of the DSI's Technology and Information Inspection Centre.

Ufun Property (Thailand) Co was found to have carried out most of the transactions. Authorities are now checking the financial transactions of 40 suspects facing arrest warrants.

The examination of the transactions should be completed next week, he said.
What also interesting is that uFun Club is now being referred to as a Malaysian-based scam. That uFun Club has a stronghold in Malaysia has become increasingly evident, with many uFun Club executives and insiders rallying there en masse.
Assistant police chief Suwira Songmetta said on Friday that the scam had been plotted in Malaysia and spread to Australia, Britain, China, France, Germany, Guinea, Indonesia, Laos, Malaysia, Singapore,…
Despite other countries taking the initiative and investigating uFun Club, Malaysian authorities claim they need investor complaints and the Thai report to be filed before they'll do anything.
uFun Club executives and insiders inside the country meanwhile, remain at large.
The good news is that it's looking pretty solid that the uFun Club case in Thailand will be designated "transnational status".
This will increase the penalties uFun Club executive and insiders face, to 'prison terms ranging from four to 15 years and/or fines from 80,000 to 300,000 baht' ($2360 to $8853 USD).
And while the fines might seem trivial, the potential prison time certainly isn't.