SEC shuts down eAdGear (GoFunPlaces, GoFunRewards)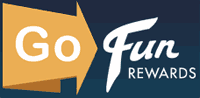 Last I checked in eAdGear were still involved in a bitter dispute with JubiRev's Randy Williams.
That was back in early 2013 though, and I haven't really been keeping tabs on William's and eAdGear's respective cases since.
Two Ponzi schemes suing eachother sounded interesting in premise but turned out to be terribly boring to follow.
Looking to shake things up, the SEC just jumped into the fray.
As part of their evident blitz on Chinese-backed Ponzi schemes, the SEC have shutdown eAdGear for being a 'Ponzi and pyramid scheme that preyed on Chinese communities and caused investors to lose millions of dollars'.
Sound familiar? It should, Zhunrize was similarly shut down only a few days ago. Whereas Zhunrize used a differing e-commerce platform to front their fraud, they too targeted Chinese investors (although they admittedly focused more heavily on US and Korean investors).
In any event, eAdGear were responsible for partnering up with Williams and bringing us "Lifestyle Dollars" investing via GoFunRewards.
Modeled on the $850M Ponzi scheme Zeek Rewards, GoFunRewards sought to resurrect the Ponzi points penny auction model and capitalize on the SEC's shutdown of Zeek in August 2012.
Launched in February 2013, it was only a few short months later in May that the company announced it was pulling the plug on its revenue-sharing model.
When GoFunRewards finally got around to launching in early 2013, the company got off to a rocky start with the news that former CEO Randal Williams had ditched them to go start his own revenue sharing opportunity, JubiRev.

Former Agel CEO Glen Jensen briefly stepped in, before he abruptly resigned just over a month after taking up the position.

That was in late March and throughout April GoFunRewards continued to remain open for business however on the MLM opportunity side things seem to flounder.

Today the owners of GoFunRewards, eAdGear (who are based in Hong-Kong), announced that they were shutting down GoFunRewards and "terminating" US-based affiliates.
The seemingly voluntary abandoning of US affiliate investors by GoFunRewards remains shrouded in mystery.
"Legal advice" was the cited reason behind the decision, but no further specifics were provided:

That said, given the obvious fraudulent nature of the business model – it wasn't hard to put two and two together.
Now, and seemingly out of the blue, comes the SEC's complaint against the owners of eAdGear (the parent behind GoFunRewards and GoFunPlaces).
The Securities and Exchange Commission today announced charges against the operators of an international pyramid scheme that raised more than $129 million from investors worldwide, primarily in the U.S., China, and Taiwan.

(The) case, filed in federal court in San Francisco, charges Hong Kong-based eAdGear Holdings Limited and California-based eAdGear, Inc., along with operators Charles S. Wang and Qian Cathy Zhang, of Warren, N.J., and Francis Y. Yuen, of Dublin, Calif.

According to the SEC complaint, even though eAdGear claimed to be a successful Internet marketing company, nearly all of its revenue was generated by investors, not its products or services.

The complaint alleges that eAdGear's operators used money from new investors to pay earlier investors as well as to repay a personal loan and purchase million-dollar homes for themselves.

It alleges the operators concealed and perpetuated the scheme by displaying sham websites on eAdGear's own site to make it appear as if it had real, paying customers and manipulated revenue distributions to investors to appear profitable.
Looking at the SEC's complaint, at some point eAdGear pulled the plug on their penny auctions and went with a SEO marketing ruse:
Defendants market eAdGear as a successful internet marketing and advertising 4 company that uses search engine optimization ("SEO") technology they claimed to have developed to help paying clients increase the page rankings of their websites on various search engines.

Defendants claim to share 70% of the revenue generated daily by this business with investors.

In reality, eAdGear's purported business is a ruse. Instead, well over 99% of the funds eAdGear has received have come from its investors, and eAdGear simply uses new investor money to make payments to – or to credit the accounts of- existing members in classic Ponzi scheme fashion.
Just how bad was the fraud?
In December 2010 defendants first launched eAdGear.com.

According to eAdGear's own records, it did not record any sales to paying customers 28 until November 2012. Through December 31,2013, eAdGear recorded only approximately $212,000 in sales purportedly to persons who were not also investors.

But even that negligible amount was false, as the main "customer" believed that the recorded "purchase" was actually an investment.

Futiher, eAdGear's product (or service) is not designed to increase an advertiser's page rankings in search engines such as Google or Yahoo!, since the actions of eAdGear investors in viewing websites on the Ad Rotator is not communicated to those search engines.
Bogus service, bogus business model…
To create the appearance of a real business, Wang and Yuen directed eAdGear employees to place fake ads on the Ad Rotator– the program that eAdGear members interface with each day to view websites to supposedly increase those websites rankings on search engines like Yahoo! and Google.

Wang and Yuen gave these directions so that members viewing the Ad Rotator would see notable, English-language advertisers and would therefore believe that eAdGear had succeeded in attracting paying customers.
Bogus everything.
Not only that, Francis Yuen, owner Charles Wang's wife, was pimped out as an ordinary investor to lure new suckers in:
Wang, Yuen, and Zhang have perpetrated this fraud by, among other things: installing Wang as chief executive officer, and Yuen as chief financial officer and chief operating officer of eAdGear, Inc., while portraying Wang's wife, Zhang, as an ordinary "member" who became hugely successful; creating a fiction of a business that has paying customers when it does not; and manipulating daily revenue distributions to credit investors' accounts, to make it appear as though eAdGear is operating profitably.

Zhang hosted meetings at investor's homes or in hotel conference rooms, and she traveled across the country and overseas to promote eAdGear.

During such presentations, Zhang projected eAdGear's compensation plan onto a screen, or detailed portions of it in a PowerPoint presentation, to describe how profits were supposedly calculated and distributed to investors. Zhang encouraged investors to view eAdGear's website after the meeting.

Zhang also demonstrated during her presentations how much her account had grown, by logging onto her eAdGear account and showing potential investors.

Zhang portrayed herself as a person who had been referred to eAdGear by an acquaintance, and who had earned remarkable 2 returns through her own investment and successful recruitment of others.

Zhang frequently claimed that she had earned more than $1 million from her investment in eAdGear. In reality, Zhang has simply used her ability to control the flow of money into and out of eAdGear bank accounts, and her relationships with the other defendants, in order to receive payments that no other investor receives.

For instance, Zhang has received so-called "special bonuses" that other eAdGear investors do not receive; these bonuses alone have amounted to an additional $1.1 million over what Zhang would have received under the compensation plan.

Zhang concealed from investors at such meetings that she was in fact a founder of eAdGear and was married to another founder, Wang, who was also the CEO.

Zhang also concealed the fact that she diverted investor money to her own uses, including for the purchase of a home.
Oh dear.
As usual, with the owners skimming their cut off the top and new investment slowing down – the inevitable Ponzi collapse set in:
eAdGear is currently on the verge of collapse. As of April2014, eAdGear had approximately $370,000 in its bank accounts, and at payment processors, but Wang acknowledged, in sworn testimony, that eAdGear owed investors approximately $5 million although the true amount the defendants owe investors is far higher.
Their plan?
Wang and Yuen have stated that they hope to pay back investors principally by selling more memberships to new investors worldwide.
Foolproof! I guess had the SEC not stepped in, we'd have likely seen eAdGear hire a "new" CEO and attempt to reinvent and reintroduce itself to the industry.
What's really interesting with the eAdGear Ponzi case is the public acknowledgement of co-operation with international authorities:
The SEC appreciates the assistance of the United States Attorney's Office for the Northern District of California and the Federal Bureau of Investigation.

It also appreciates the assistance of the Hong Kong Securities and Futures Commission, the China Securities Regulatory Commission, the Ontario Securities Commission, and the Financial Conduct Authority in the United Kingdom.
Is this a sign of things to come in the TelexFree Ponzi case?
As with the Zhunrize case, the SEC have been granted a temporary injunction against eAdGear and its owners.
In the case of eAdGear, that order bars the defendants from soliciting investors, including through websites they have used until now – www.eadgear.com, www.eadgear.net, www.winteam777.com, and www.winteam168.com.

A court hearing has been scheduled for October 10.
No word on whether there's an investigation into William's JubiRev/JubiMax offshoot Ponzi yet.
Stay tuned…
Footnote: Our thanks to BehindMLM reader "_Arthur" for the heads up.
Update 13th November 2015 – The SEC case against Francis Yuen and Charles Wang has been settled.
Charles Wang has been ordered to pay 'approximately two million dollars in disgorgement'. Francis Yuen is up for $1,619,000.