GoFunRewards pull the plug on revenue sharing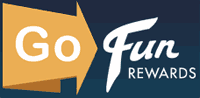 GoFunRewards first popped up on my radar as an MLM penny auction startup. In late 2012, GoFunRewards announced it was going to launch a revenue sharing based penny auction under the brand "Go Fun Places".
When GoFunRewards finally got around to launching in early 2013, the company got off to a rocky start with the news that former CEO Randal Williams had ditched them to go start his own revenue sharing opportunity, JubiRev.
Former Agel CEO Glen Jensen briefly stepped in, before he abruptly resigned just over a month after taking up the position.
That was in late March and throughout April GoFunRewards continued to remain open for business however on the MLM opportunity side things seem to flounder.
Today the owners of GoFunRewards, eAdGear (who are based in Hong-Kong), announced that they were shutting down GoFunRewards and "terminating" US-based affiliates.
Citing "legal advice" as the reason for the shutdown, eAdGear published the following brief message on Facebook earlier today:

Acting on advice from legal counsel, Go Fun Places has ceased operations in the United States. The company will operate in Hong Kong.

As of May 1, 2013, all operations and Affiliates in the United States have been terminated.
GoFunRewards affiliates are also claiming that US-based Vice-President Mike Driggers has resigned from the company.
Signs of eAdGear pulling the plug on GoFunRewards were already present with the company announcing on April 25th that it was changing banks from HSBC Limited to the Chinese owned and Hong-Kong based Hang Seng Bank Limited.
Meanwhile on the MLM business front affiliates had been reporting a steadily declining daily ROI:
its getting smaller every week…… .7% today im getting less daily to-day, than what I made 3 months ago…that means there taking out more than what I bring in now.
Before I joined, my sponsor told me this pays close to 2% daily. I was getting like 0.8% to 1% daily.

He could have been honest and tell me it is around 1% and not 2%. This barely breaks even for a passive earner.
This thing looks like it's going in reverse. I think the earnings the last couple of days were around .03%!!

I'm surprised they're still in business. I'm going to start taking out the 60% each day and hopefully I can recoup my seed money.
Well they keep on taking and not giving back…..having $1500 accumulated in a few months, now Ive got $700 left in there, with a daily reward of $4.08… what is that like .05%.
Following the shutdown and termination of GoFunRewards affiliates, it's not clear what will happen to the funds affiliates had invested with the company.
One GoFunRewards affiliate asked the company about this on their Facebook page, however at the time of publication no response had been given:
Well that stinks, Does that mean I just lost the $2500 I put in just 6 months ago?
Pending refunds being issued by GoFunRewards, with the funds now being in an offshore Chinese owned bank, any recovery efforts will most likely prove extremely difficult.
In the closure notice they published,  GoFunRewards cite the decision to shut down the company being due to "advice from legal counsel". What this advice was in relation to is not clarified and leaves open a few possibilities.
In February this year former GoFunRewards CEO Randal Williams filed a lawsuit against eAdGear, seeking $30 million USD in damages.
eAdGear responded in kind by filing their own lawsuit against Williams, seeking a permanent injunction against Williams and his new startup JubiRev. eAdGear accused Williams of embezzling GoFunRewards funds and stealing trade secrets and proprietary information to start up JubiRev.
In their lawsuit eAdGear wrote that they were going to try to have William's lawsuit dismissed and failing that, have the case moved to California (Williams filed in Texas) where they'd filed their own suit.
What happens now I have no idea, but with eAdGear abandoning ship and running back to Hong Kong it'll be interesting to see whether or not they continue to pursue their case against Williams and defend his case against them.
One possibility pertaining to GoFunRewards "advice from legal counsel" is that it directly relates to the predicted outcomes of one or both of these cases. With eAdGear doing the retreating, it possibly indicates that their counsel didn't have confidence in winning the cases.
The other possibility is that GoFunRewards' legal advice relates more directly to the business itself, specifically the revenue sharing business model.
As it stands now the revenue sharing niche in the MLM industry is a bit of a mess. You pretty much have a bunch of companies running around with affiliate-funded business models paying their affiliates daily ROIs, all claiming to be different from eachother but operating fundamentally on the same principle:
Affiliates invest money into the schemes in one way or another on the implied guarantee they will be paid a >100% ROI over a fixed number of days.
In light of the fact that this pretty much equates to the simple renaming of what is otherwise referred to as a Ponzi scheme, one can only assume that these companies either don't have legal counsel or are choosing to ignore the writing on the wall regarding the MLM revenue sharing niche.
Whatever the case it's entirely probable that up until this point GoFunRewards hadn't actually bothered to have their compensation plan combed through by someone halfway competent in MLM legal compliance, and having done had been informed that they were infact operating a Ponzi scheme or likeness thereof.
Which of these possibilities pertains to GoFunReward's legal counsel's advice I'm not sure but I strongly suspect one or both of them to be the reason behind GoFunRewards being shut down.
In the aftermath of this shutdown, I imagine it won't be long before we start seeing marketing campaigns aimed at those who invested and lost money in GoFunRewards.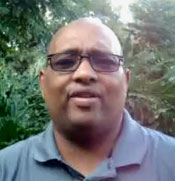 JubiRev's official "Video Manager" T. LeMont Silver (who effectively jumped ship from GoFunRewards with Randal Williams to launch JubiRev), has recently started to describe such affiliates as "low-hanging fruit" and in a series of videos published on YouTube, urging JubiRev affiliates to approach them about putting their money in JubiRev.
Silver (right) is currently running his own "low-hanging fruit" campaign, giving $1000 USD away to prospective affiliates over two consecutive nights provided they attend a business opportunity webinar.
Business model wise, JubiRev (review) is pretty much a clone of GoFunRewards (review), and every other MLM revenue sharing company currently in operation.
In GoFunRewards affiliates invested in "LifeStyle Dollars", in JubiRev they invest in "JubiBucks".
After giving away these LifeStyle Dollars/JubiBucks to customers (accounts that the majority of affiliates either buy or just set up themselves), affiliates are then rewarded with points that pay out a ROI over a fixed number of days.
In GoFunRewards these are referred to as "Reward Credits" and in JubiRev, "JubiPoints".
The idea as an affiliate is to invest enough initially and then compound the daily ROI paid out to effectively increase one's point balance over time. The end goal is to withdraw a portion of the daily ROI (rather than compound 100% of it as affiliates do initially to build up the point balance), and still have enough money over to grow the overall point balance before the points expire.
With every other affiliate in the company doing this and new affiliates joining following suit, it not hard to see where the daily ROI is coming from.
JubiRev, primarily through T. LeMont Silver's efforts have recently sought to distance themselves from this, by claiming legitimacy on the promise of future revenue being generated by customers (customers actually buying products with their own money after being given free JubiBucks money).
The problem with this is of course is that while every affiliates point balance grows, they have an ever-increasing amount of JubiBucks/LifeStyle Dollars (whatever the company calls it, they are all the same) to give away.
Why then would any customer actually spend their own money when, as long as the company is in operation, there's affiliates willing to dump virtual money on them?
As such, all MLM revenue sharing companies operate on a one way, two lane street. One lane leads to the initial burst in affiliate seed money dwindling out around the time affiliate's initial points start to expire, causing cash flow problems within the company (not enough new investors to sustain payouts).
Or two, things take off, more and more affiliate investors get sucked in and regulators then shut them down for being a Ponzi scheme.
As a long time observer of the MLM industry I can only wonder how many of these revenue sharing companies need to collapse before people realise that calling a Ponzi scheme something else (revenue sharing, daily leadership bonus, profit sharing etc.), doesn't change the fact that it's still a Ponzi scheme.
When these things will stop popping up all over the place and in the process continue to trash the broader reputation of the MLM industry ("hey guys, we re-invented the Ponzi scheme, honest!") I have no idea… but it can't come soon enough.
Update 2nd May 2012 – After speaking with GoFunRewards' lawyer, Troy Dooly from MLM Helpdesk confirms eAdGear shutdown GoFunRewards after being advised their revenue sharing Ponzi points compensation plan was most likely illegal in the US.
No surprises there.