eAdGear (GoFunRewards) owners indicted on felony charge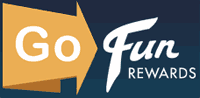 Last we checked in on eAdGear (owners of GoFunRewards), things weren't going too well.
After struggling to launch their Ponzi scheme in the US, the company was then embroiled in lawsuits with rivals JubiRev and Randy Williams.
Williams briefly served as GoFunRewards' President before ditching them to go off and launch JubiRev, his own spin on the Ponzi points revenue-sharing model.
Ultimately neither of those cases seemed to go anywhere and both JubiRev and GoFunRewards collapsed.
That was time ago now and things had since gone quiet. Anyone who invested in JubiRev and GoFunRewards lost their money and the respective owners made off into the night.
Well, that is until out of the blue the SEC filed charges against eAdGear a few months ago. Alleging that eAdGear was a 'Ponzi and pyramid scheme that preyed on Chinese communities and caused investors to lose millions of dollars', the SEC was granted an injunction against the company and its owners.
That was back on September 26th, but it is only recently that we've discovered there's more to the story.
Almost a fortnight before the SEC requested their injunction, eAdGear owners Charles Wang and Francis Yuen were indicted by a grand jury on a count of conspiracy.
Specifically, Wang and Yuen
knowingly and unlawfully combined, conspired and agreed to … structuring financial transactions to evade currency transaction reporting requirements.

The Object of the conspiracy was to conduct, with at least $200,000 in cash invested by eAdGear members, banking transactions in amounts under $10,000, such that they would not cause the relevant financial institutions to generate a currency transaction report.
Transaction limits are a regular occurrence in modern online Ponzi schemes, as admins deploy whatever measures they can in the hope their fraudulent activity will go unnoticed.
In the case of eAdGear, it didn't work.
In May 2011, Wang and Yuen directed two eAdGear employees to open bank accounts in the employees' names, for the purpose of using those accounts as nominee accounts in which to conduct structured cash transactions.

It was also part of the conspiracy that, after those accounts were opened, Wang, using funds paid for eAdGear memberships, made numerous structured cash deposits into those accounts and other accounts.

Yuen (also) used accounts opened in his own name.

Yuen transferred tens of thousands of dollars of the structured cash deposits into a separate consumer loan account held at Bank of the West.
The reporting limit at the time was $10,000, with deposits made by Wang made in increments of $9,000, so as to specifically fall short of the reporting requirements.
One or two deposits you might get away with, but the indictment details over thirty such transactions made within the space of a few months.
For their efforts, Yuen and Wang now face 5 years imprisonment (possible 3 years supervised release) and a $400,000 fine.
At the time of publication, the case docket reveals that both Wang and Yuen plead not guilty on the 15th of October. Both were released on a $100,000 bond.
Looking forward, a "status hearing" has been scheduled for Jaunuary 21st next year.
Interestingly enough the indictment was filed by the FBI, suggesting both the SEC and FBI worked together on investigating eAdGear.
SEC nail eAdGear on the Ponzi front and the FBI go after them for financial fraud.
Well played gentlemen.
The criminal case (conspiracy) is now being tried in court by the United States Attorney's Office. We'll know more after the January 21st hearing next year.
Stay tuned…
Footnote: Thanks to Don @ ASDUpdates for providing a copy of the recently unsealed eAdGear indictment.