Racism and harassment: Williams amends eAdGear complaint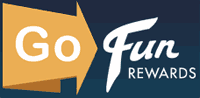 The legal battles between eAdGear (GoFunRewards/GoFunPlaces) and Randal Williams (JubiRev/JubiMax) continue to heat up with a modified complaint filed by Williams in a Western District court of Texas.
Back in February William's filed a lawsuit against eAdGear in Texas, which after reviewing it I felt was rather general in nature:
Going over each side of both cases, it's hard not to get a sense of vindictiveness arising from failed a failed joint business venture.

Whether or not William's heart was ever in GoFunRewards or he was just there to gain contacts and funding I have no idea, but from eAdGear's lawsuit and Paul Nash's email above it certainly doesn't seem like it.

If anything I get the sense that despite the allegations laid out against him, Williams is incensed that his time at GoFunRewards is now impacting his JubiRev business venture.
Just short of a month later eAdGear filed their own lawsuit against Williams in California, which laid out some serious shortcomings in William's conduct as President of GoFunRewards and the pillaging of GoFunRewards to create his new venture, JubiRev.
Perhaps in retaliation for eAdGear's lawsuit, Williams has now filed an amended complaint, complete with a slew of new accusations laid out against eAdGear and its management.
The amended complaint, filed on the 2nd of April in Texas, reads much the same as William's original complaint but adds "diversity of citizenship" and "embezzlement" to the list of accusations made against the defendants.
Added to the defendant list is Lourata Chan, CFO of GoFunRewards and wife of COO Francis Yuen, whom William's claims is directly responsible for preventing William's from accessing GoFunRewards' accounting records.
Records which William's claims shows $30 million USD being diverted away from GoFunRewards accounts into 'accounts which had no relation to GoFunPlaces'.
William's claims that eAdGear management 'established a series of bank accounts that did not relate to GoFun Places' and specifically names Francis Yuen, Lourata Chan and Charles Wang (CEO of GoFunRewards) as having taken an 'active role in diverting funds away from GoFunPlaces'.
William's states that of this diverted $30 million, $10 million remains "unaccounted" for and only $100,000 ever made its way into GoFunRewards related accounts.
William's states that eAdGear 'created a structure that defrauded consumers' and "concealed" these efforts from him. This was done via a "Chinese only" rule that related to 'certain business transactions and processes', which Williams claims excluded him from having any knowledge of them.
On the racism front, Williams blames accuses eAdGear management of creating an 'extreme discriminatory and hostile work environment for non-Chinese and female employees', 'routinely slandering and discriminating against non-Chinese employees' and operating on a "do it the Chinese way or get fired" platform.
A platform which also included 'inappropriately classifying employees' and refusing 'to pay overtime, employee wages and employee expenses'.
William's wrath isn't solely directed at eAdGear's executive management either, with his amended complaint laying out new allegations against Mike Driggers (VP of GoFunRewards), Glen Jensen (former President of GoFunRewards), Paul Nash ("software architect of GoFunRewards) and Kent McLaughlin ("key" GoFunRewards distributor).
William's claims that Driggers personally  'engaged in sexual harassment and other conduct to the detriment of GoFunPlaces'.
"Other conduct" both referring to Driggers allegedly creating 'revenue positions in the compensation structure of GoFunPlaces for his family members (and) girlfriends' and cross recruiting escapades.
Williams claims that Driggers is involved in 'business enterprises that directly conflicted and damaged the performance of GoFun Places', specifically in using his "master distributor position" in something called Stonebrook to cross recruit GoFunRewards affiliates.
William's asserts that Driggers cross-recruitment efforts within GoFunRewards are still "ongoing".
Both ex-President Glen Jensen and Paul Nash are accused of 'creating revenue positions in the compensation structure of GoFun Places for (their) family members'.
Ironically, in their suit against Williams eAdGear made the exact same accusation in reverse,
Between October 2012 and December 2012, Williams embezzled and misappropriated GoFunPlaces' assets, by setting up in GoFunPlaces' distributor database bogus accounts for his family members and friends and then transferring "Lifestyle Dollars" and "bonus rewards" into these accounts.

William's family members and friends who received the "Lifestyle Dollars" and "bonus rewards" had no right or entitlement to receive them.
If either side is to be believed, sounds to me like the entire management team were involved in setting up bogus accounts to maximise their ROI via GoFunRewards' Ponzi points style compensation plan.
One can only wonder if these account still exist and whether or not the practice was continued in the creation of William's soon to be officially launched JubiRev opportunity.
"Key" GoFunRewards distributor Kent McLaughlin is also accused of having 'kick-back arrangements with providers of products to GoFun Places' and of and of "grossly misrepresenting" the potential business relationships providers of products would have with GoFun Places.
In light of the contrast between William's rather tame initial complaint and eAdGear's very specific and incriminating allegations against Williams via their own complaint, it's hard not to look at Williams amendment as raw retaliation.
Both JubiRev and Williams and GoFunRewards and eAdGear have laid out some pretty serious allegations against eachother and in certain respects they bear a strikingly similar resemblance.
Ultimately it will be interesting to see how this plays out and with the abundance of eyebrow raising allegations flying between the two parties whether or not any law enforcement agencies are keeping an eye on things.
eAdGear have requested an injunction against Williams which would effectively put a stop to JubiRev's operations, with "Initial Case Management Conference" date for the 11th of June.
At the time of publication a judge was assigned to Williams complaint against eAdGear on the 26th of March, however apart from William's modified complaint, no other documents have popped up since.
In their complaint against Williams, eAdGear have stated they intend to file a motion to dismiss Williams' complaint and failing that, have the case moved to California.
Stay tuned.