Quick Pay Group Review: Another Zeek Ponzi clone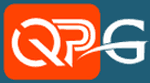 Quick Pay Group (also known as Qpay) is set to enter pre-launch in April 2014. In its official compensation plan material an expected launch date is set for July 1st, 2014.
Quick Pay Group claim to be based out Belize (a known tax-haven) and list a "Larry Jones" as the company's CEO and Founder. No specifics about Jones are provided, other than the following vague marketing copy:
Mr. Jones has a decade long experience in Corporate Management. Serving a multi-national corporation, for which he was responsible for management of Global Expansion and Outreach programs.

His experience has gained him profound practical knowledge and understanding of factors that drive business growth and development. He has helped numerous individuals, from various financial, educational and racial backgrounds, become successful by realizing their true potential.

With QPG, Larry Jones aims to take these endeavors to a whole new level to broaden the outreach of opportunities that lead to success.
A lot of Quick Pay Group's official marketing material is in British pounds, and their "Chief Operation Officer & IT Senior Adviser" is listed as a "Jasbir Singh Awapal"
I don't know what it is with Indians, England and fake-sounding Anglo-Saxon names, but I'm going to have to flag "Larry Jones" as likely to not be a real person.
Jasbir Awapal on the other hand appears to be an actual person, and is responsible for building the Quick Pay Solutions website. Hidden in the source-code of the Quick Pay Solutions website is a link to Awapal's web-design company:

Based out of New Delhi, India, Awapal Solutions provide "MLM softwares", one of which is an "investment plan MLM software".
On his Facebook profile, Awapal lists himself as the Director of Awapal Solutions: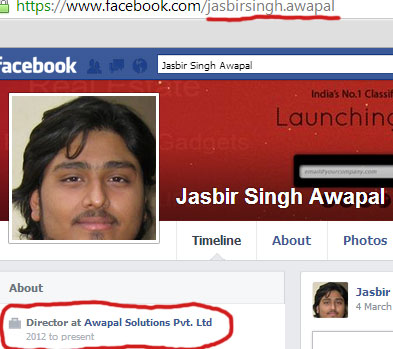 Call me cynical but I'm going to suggest that the reality behind Quick Pay Group is that Awapal is running it out of India, possibly with an additional partner or partners unknown.
The Quick Pay Group website domain ("qpay.biz") was registered on the 14th of October 2014, listing a "Moise Thomas" of "Quick Group Ltd" as the domain owner. An address in Belize City is also provided.
Who Moise Thomas is and what his relationship with to Quick Pay Group is remains unclear.
Read on for a full review of the Quick Pay Group MLM business opportunity.
The Quick Pay Group Product Line
Despite the listing of no less than fifteen subsidiary businesses (one of which is Quick Bid, a penny auction), Quick Pay Group has no retailable products or services. Affiliates join the company and then purchase "units".
Quick Pay Group units cost $495 each, with the company's official compensation plan material providing examples of affiliate's purchasing groups of three units for $1485 and even groups of fifteen for $7425.
Apparently "products" are attached to the units affiliates purchase, but at the time of publication no specific information is currently provided.
The Quick Pay Group Compensation Plan
The Quick Pay Group compensation plan revolves around affiliates investing in $495 units, with the company paying out various commissions per unit an affiliate and their up and downlines invest in.
Daily ROIs
Each unit invested in by an affiliate generates a 6 day a week ROI for 100 days (no ROI is paid out on Sundays).
An example provided in the Quick Pay Group compensation plan suggests the company is aiming to pay out a $2.64 a day ROI per $499 invested: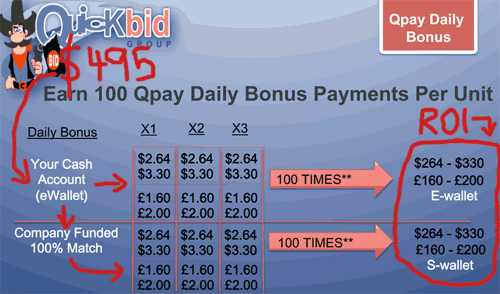 After 100 days this would equate to a $264 ROI. Note the mention of a "100% company match" in the official Quick Pay Group compensation plan documentation above, this brings the effective ROI paid out to $528.
The plan states that the matching bonus portion of the ROI is paid into an affiliate's "s-wallet". The compensation plan material doesn't state what an "s-wallet" is, but presumably it's a balance that an affiliate can only use to invest in more units (or some other such mechanism to keep affiliate money trapped in the system for as long as possible).
Binary Commissions
A binary compensation structure places an affiliate at the top of a binary team. This binary team consists of two sides, left and right: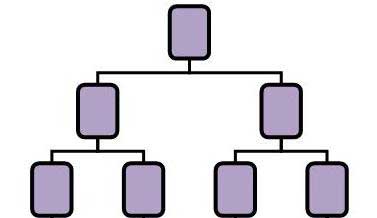 Positions in both binary teams are filled via unit purchases by an affiliate, their upline and their downline (both direct and indirect recruitment).
Commissions are calculated by pairing off new unit purchases (filled positions) using a 1:1 pairing between the left and right teams. For each new unit on the right team that is paired with one unit on the left team, a Quick Pay Group affiliate is paid $16.50.
Unilevel Commissions
Referred to as a "Leadership Bonus", in addition to binary purchases Quick Pay Group also pay out unilevel commissions on the investment in new units.
A unilevel compensation structure places an affiliate at the top of a unilevel team, with every personally recruited affiliate placed directly under them (level 1):

If any of these level 1 affiliates go on to recruit new affiliates of their own, they are placed on level 2 of the original affiliate's unilevel team. If any level 2 affiliates recruit new affiliates they are placed on level 3 and so on and so forth down a total of six payable levels.
When one of the recruited affiliates in the first level of a unilevel team invests in a new unit (personally recruited affiliates), a $16.50 commission is paid out. This commission is raised to $24.75 per unit when an affiliate on levels 2 to 6 invests.
Residual Matrix Commissions
Monthly residual commissions are paid out on unit investment using a 2×10 matrix.
A 2×10 matrix places an affiliate at the top of two positions that form level 1 of the matrix. Directly under these two positions are another two positions each (level 2), and again for level 3: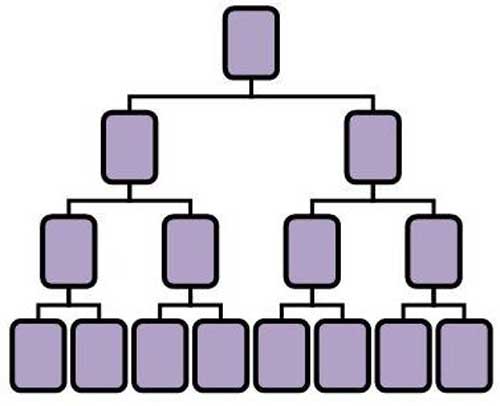 This duplication continues down a total of ten levels (2046 units in total), with each position representing a unit an affiliate or their up or downlines have/has invested in.
For each unit in an affiliate's 2×10 matrix, Quick Pay Group pays out a $1.65 monthly commission.
QPay Relay Bonus
Various actions within the Quick Pay Group trigger the generation of "relay points". These points are tallied up and are used to qualify affiliates for what appears to be a Rank Advancement type commission.
recruited affiliate invests in a unit – 15 points
daily ROI paid out – 1 point (whether this is per unit received on or conclusive of all units)
binary bonus payout – 5 points
leadership bonus (unilevel) – 5 points
The Quick Pay Group compensation plan material states that the commission payout amounts are "to be announced". An example provided however suggests payouts ranging from $825 on the accumulation of 100 "units" to $247,500 for 30,000 "units". Whether "units" is supposed to read "points" or not is unclear.
Joining Quick Pay Group
There's no mention of affiliate membership fees in the Quick Pay Group compensation plan. This would mean the effective affiliate membership fee for Quick Pay Group is $495 (investment into one unit).
Conclusion
Lending further weight to the suggestion that credited Quick Pay Group CEO and Founder isn't a real person, is the "Important Links" page of the official Quick Pay Group compensation plan material: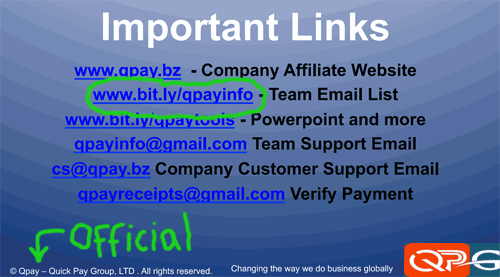 If one clicks through (or punches the supplied address into a browser), you're sent to a "QPay Updates" capture page that requests you enter in your contact details:

Note the name at the bottom of the pitch – "Lynette Artin", aka Shirley Lynette Artin Crawford.
This is where things get rottenly fishy…
Back in the day, Crawford was a Zeek Rewards Ponzi pimp:

How much Crawford specifically made in Zeek Rewards is unclear, but she was only days ago named and shamed as one of the company's $1000+ net-winners. Crawford's name can be seen on a list of 9000 US-based Zeek Rewards Ponzi pimps who have thus far still refused to negotiate a settlement to pay back pay back the money she stole through the scheme: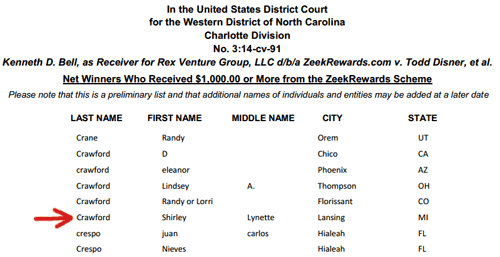 For her part in promoting and participating in the Zeek Rewards Ponzi scheme, Crawford is now facing clawback litigation from a court-appointed Receivership.
After Zeek Rewards Crawford's name has been attached to GoFunRewards, OfferHubb and Uptown Offers (see comment #4 on the linked review). All three of these companies were proposed "revenue-sharing" Ponzi schemes, with only GoFunRewards actually officially launching (and then promptly shutting down due to fears of regulatory action shortly after launch).
As per the Quick Pay Group compensation plan material, the company accepts $495 unit investments from affiliates and then pays them a 100 day ROI. This ROI is referred to as a "daily bonus" and, as per the Quick Pay Group compensation plan material, 'daily bonuses may change higher or lower based on company sales'.
"Company sales" of course being Ponzi speak for "how much new affiliate money has been invested thus far".
And as if that wasn't bad enough, like Zeek Rewards, the company has a super secret additional revenue-sharing layer for its top recruiters:

Take part in the Qpay founders challenge and become one of only 250 founders in the Company!

There are limited founder referral positions available. Your Team Coordinator will recommend you to the company. Once you have been recommended the challenge begins.

If you are one who wishes to be recommended please send an email to (email removed) Your QPAY id along with your first and last name. From here will monitor your teams build.

These Founders Positions are limited and you must reach a minimum quota to be considered.

You will need to have built a team of a minimum of 500 units to move to the 2nd phase of the founders challenge. Those who achieve this goal will then have an additional 45 days to continue building your team to 1000 or more units in your lineage.

(For) example 1 leader brings in 500 or more units to qualify – if they do not reach this they will be dropped from the recommended list. Each person has 45 days to build a team of 500 units.

The first 250 team builders who achieve this goal on a first come first serve basis will be locked in as a Qpay founder and will share in a 5% bonus of the company net profit every 3 months.
Sign up during prelaunch, recruit your nuts off, email "Larry Jones" and the gang and if they approve of your numbers, they'll cut you in on a private 5% revenue-sharing pool. Just don't tell any of those regular affiliate-investor plebs or there'll be riots.
Sneaky, sneaky.
Dodgy scams within a scam aside, why, almost two years after Zeek Rewards was shut down, are people still trying to launch Zeek clone scams you ask?
Crawford herself provided some insight on this very blog back in June 2013 –
My personal opinion

I don't believe that Paul Burkes intentionally set out to hurt anyone. I do believe there were major flaws in the business model due to the repurchase for higher compounding the next day and days forward. Simply the investment scheme the SEC speaks of.

Profit sharing is NOT illegal, but when you reinvest your daily earnings for higher return tomorrow in my opinion you have problems with the business model if it is not registered with the SEC. That law was implemented way back in the 1930′s, it's not a new law.

We all have our own opinion of Zeek Rewards, personally I think Paul should have been given the opportunity to fix what the SEC saw as illegal and maybe they did and he just ignored it, if that is the case shame on him.

The penny auction model is extremely profitable and does or should save the consumer money, had Zeek been designed properly and their products on the auction been a little more attractive could have sustained itself as a business.

Zeek became so huge, almost overnight. It was crazy. I do see the Governments side of things from one aspect, although I don't agree with everything they say.

Zeek ALWAYS paid their affiliates, and they would have continued to pay their affiliates had the SEC not shown up and shut them down.
And now if I may, courtesy of the Zeek Receiver, here's the actual reality behind Zeek Rewards:
Burks and the other Insiders were aware that the payouts to Affiliates would be funded by new participants rather than retail profits from the penny auctions.

Burks and the other insiders understood that the compensation plan would be unsustainable in both the short run and the long run because there would not be enough new participants to support full daily cash payments to a growing number of existing Affiliates.

The alleged "profit percentage" was nothing more than a number made up by Burks or one of the other Insiders. Most days, Burks made up the number.

Based on the actual average daily "profit" percentage of 1.43% used during the scheme, the daily "profit" award to Affiliates would be over  $40,000,000 on 3 billion points. The amount of money paid in to ZeekRewards daily was far less than $40 million.

Therefore, if RVG had been required to pay the daily awards supposedly available to Affiliates in cash, ZeekRewards would have quickly collapsed.

Specifically, during the last month ZeekRewards operated (July 16, 2012 to August 15, 2012) the daily average RPP award was $38,237,036, but the daily receipts (from all sources, not just retail auctions) were much smaller, averaging approximately
$8,850,000.

Thus, not only were the ZeekRewards payouts made from the money put in by other participants, but the so-called "profit" awards greatly exceeded total receipts, which, of course, was unsustainable.
Two years on though, and ex-Zeek affiliates like Crawford still refuse to accept the reality of what exactly took place with Zeek Rewards.
Whatever the reasons these people continue to delude themselves with, I have no idea. But nowhere else in the broad spectrum of the MLM industry will you find such devout supporters of what is a fundamentally flawed business model.
I can't say with any certainty whether or not Lynette Artin is Larry Jones but if she is, given Crawford's atrociously scam-ridden track record within the MLM industry, why a fictional entity was chosen to be the public head of Quick Pay Group becomes painfully obvious.
I'll finish up by leaving you with some words of wisdom, from none other than Shirley Crawford herself:
When something fails everyone screams at the leaders or owners, when if we did our own due diligence we would have found that we probably shouldn't have been involved to begin with.
Keep chasing that Ponzi rainbow guys…