Sebastian Greenwood's attorneys ask for time served

OneCoin co-founder Sebastian Greenwood is scheduled to be sentenced on September 12th.
In the lead up to his sentencing, Greenwood's lawyer filed a Sentencing Memorandum on August 29th.
In the memorandum, Greenwood's lawyers request Greenwood be sentenced to time served and deported.
It should be noted that large sections of Greenwood's fifty-two page memorandum are redacted. Enough of the memorandum is redacted however, and provides insight into the lead up to Greenwood's arrest and his time in prison.
Sebastian Greenwood probably wasn't sleeping with Ruja Ignatova
Perhaps second in intrigue only to Ruja Ignatova's fate, is the question of whether Ignatova and Greenwood were romantically linked.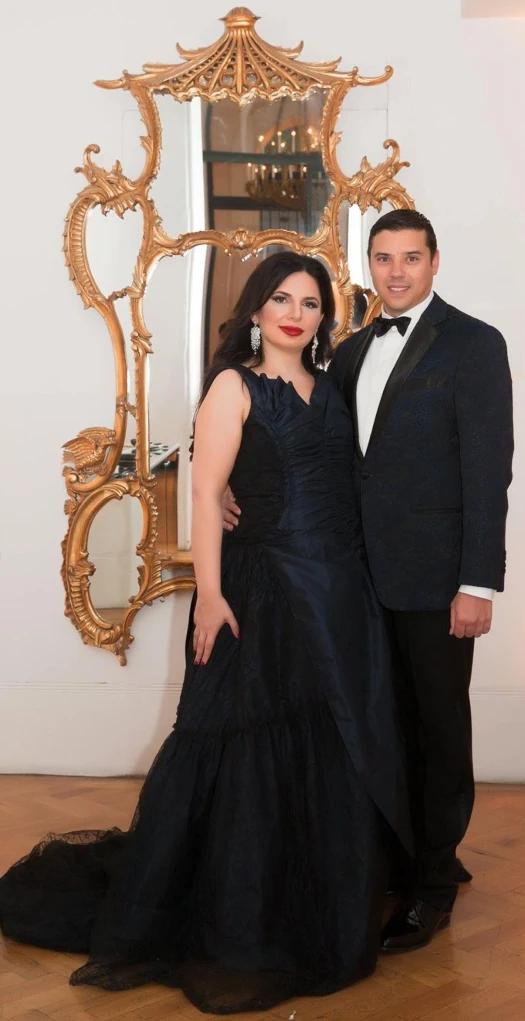 This might sound strange to someone who only knows OneCoin as a $4 billion Ponzi scheme, but for those of us who've been following since 2014 it's oddly compelling.
Not particularly because of who either Ignatova or Greenwood are, but rather because of who they're connected to.
Ignatova is married to German national Bjorn Strehl. The couple have a daughter, purportedly birthed through surrogate.
It should be noted that the status of Ignatova's daughter, much like herself, is unknown.
Additionally Ignatova was already having a documented affair with co-conspirator Gilbert Armenta (2015-2018).
Greenwood has an ex-wife in Sweden, with whom he has two children.
Two of Karl's children, EG and OG, ages thirteen and fifteen, currently live in Sweden with Karl's ex-wife, who Karl married when he was working for his family in Sweden.
After Greenwood fled Sweden for Thailand in 2014 (more on that later), he impregnated a local.
While living in Thailand, Karl was in a relationship with [redacted].

Karl and Ms. [redacted] had a daughter, AG, who is now seven years old and lives in Thailand with her mother.

Karl's relationship with Ms. [redacted] ended amicably, and Karl supported his daughter financially and cared for her regularly until his arrest.
In the two years leading up to his arrest (2016-2018), Greenwood also spent "several months working in Panama".
There, Greenwood impregnated another local.
During the two years before his arrest, Karl spent several months working in Panama and formed a relationship with [redacted], with whom he had a son, LG, now six years old.

After their relationship ended, Karl's son and his mother moved to Mexico.
While Greenwood had a habit of impregnating women wherever he was staying, I think it's unlikely he was in an intimate relationship with Ignatova.
I'm not saying they never slept together, but it'd have been a pretty tight squeeze between Greenwood's two impregnated girlfriends, Ignatova's husband, her daughter and her Armenta affair.
2010 – Ruja Ignatova marries Bjorn Strehl
2014 to 2016 – Greenwood gets involved with a Thai woman and has a child
2015 – 2017 – Ruja Ignatova begins affair with Gilbert Armenta
November 2016 – Ruja Ignatova unexpectedly announces birth of her daughter to Strehl (via surrogate)
2016 to 2018 – Greenwood works in Panama and has another child with a Mexican woman
October 2017 – Ruja Ignatova disappears
July 2018 – Greenwood is arrested in Thailand
Sebastian Greenwood's life before OneCoin
There are some pretty big holes in Greenwood's life prior to co-founding OneCoin in 2014.
Here's what's disclosed in his sentencing (note I've omitted family life in Sweden as it's not really relevant);
From 2009 to 2012, Karl lived and worked in Singapore.

From 2012 to 2014, Karl returned to Sweden to continue work for his parents' advertising agency.

In 2014, Karl moved to Asia and began working for OneCoin.
Because it's obviously not advantageous to a requested reduction in sentencing, Greenwood's scamming prior to OneCoin has been omitted.
Greenwood's time "in Singapore" is when he was scamming people through the SiteTalk/Unaico Ponzi scheme.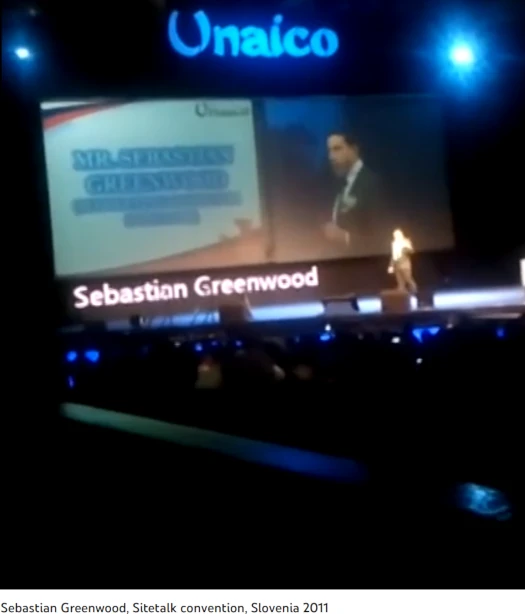 I don't believe Greenwood returning to Sweden after SiteTalk/Unaico was a thing. Or if he did, it certainly wasn't to work in his parents' advertising agency.
SiteTalk/Unaico collapsed in 2012. The scheme however continued under Frank Ricketts (a fellow OneCoin co-conspirator), throughout 2013 and 2014.
I don't think Greenwood was part of Rickett's The Opportunity Network reboot, but circa 2013 he was in BigCoin.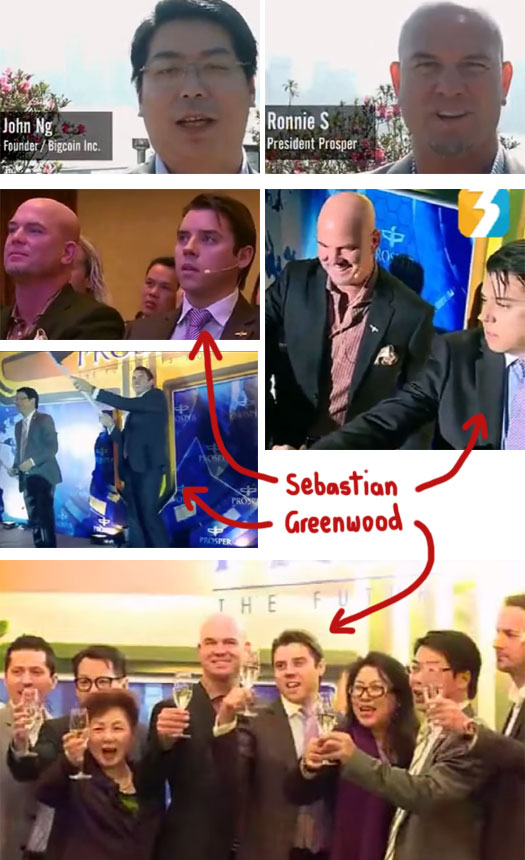 Bigcoin was a Ponzi scheme and it was there Greenwood met Ruja Ignatova.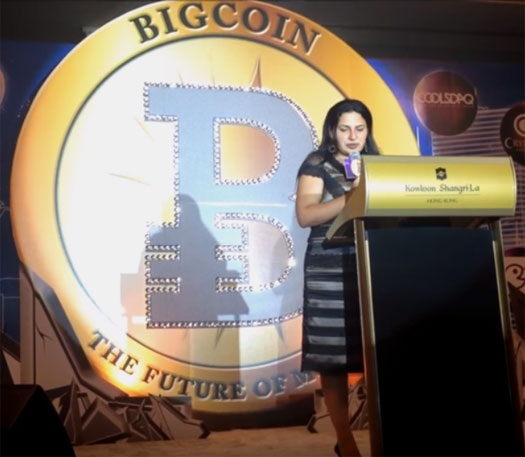 The pair would go on to launch OneCoin in 2014; their own version of the by then collapsed BigCoin Ponzi scheme.
If Greenwood did return to Sweden to work at his parents' advertising agency, it was only for the briefest of time before he resumed Ponzi scamming with BigCoin.
Greenwood's time in a Thai prison
Sebastian Greenwood's 2018 arrest saw him incarcerated in Thailand's Klong Prem prison.
Exhibit 1 accompanying Greenwood's sentencing memorandum is believed to be a supporting affidavit from Greenwood himself, which a lot of the memorandum is sourced from.
Unfortunately the exhibit itself was filed under seal so this is all that has been made public;
Upon arriving there (at Klong Prem), Karl was forced to strip naked and was hosed down, his body was shaved, and he was forced to sit naked, chained to other inmates for 24 hours before receiving clothes.

Karl was housed in a room with approximately 75-120 other prisoners, with a small space on the floor to sleep, without a mattress, and a hole in the floor for a toilet.

The floor was made of broken cement and full of cockroaches, rodents, and scorpions.

The room was controlled by gangs, and the single correctional officer assigned to supervise the room let the gangs act with impunity.

As the only non-Thai speaker in the room, Karl was specifically targeted by the gangs.

The gangs forced Karl to sleep closest to the toilet hole and repeatedly approached him to try and get him addicted to crystal meth or to peddle drugs to other new inmates.

Food at Klong Prem consisted of soiled rice and fish filled with maggots and was otherwise controlled by the gangs. Karl survived on fruit and water.

Karl was kept in this room daily from 3:00 p.m. to 5:30 a.m.

At 5:30 a.m. every morning, Karl was forced to sit in the sun in the lotus position for three hours of "prayer." If he failed to sit properly, he was physically punished.

Karl was petrified his entire time at Klong Prem. He was unable to use the toilet or sleep for weeks out of fear for his safety.

During his time at Klong Prem, Karl witnessed numerous gang sexual assaults and saw four people die from suicide.
Speaking on his incarceration, Greenwood's father wrote;
Once inside its yellowing walls topped with rusty barbed wire, Karl's head was shaved and he was locked up in a single room with more than a hundred inmates ranging from thieves and drug smugglers to cutthroats and murderers.

His bed was the concrete floor, his lavatory a bug-infested hole in one corner where the inmates defecated in full view.
Following this account, the next two pages are entirely redacted.
Greenwood's incarceration at the New York Metropolitan Correctional Center
Karl was extradited to the U.S., where he was detained at the MCC for a period of nearly three years until August 2021.

Karl suffered through some of the worst periods of MCC's tainted history.

As this Court is aware, MCC was filthy, consistently lacked hot water, plagued with infestations of roaches and rodents, and consumed by violence and rampant drug use.

Chronic shortages of staff, including medical staff, also meant that people suffered for long periods of time before ever receiving treatment.

Even before the pandemic, MCC was regularly on lockdown, resulting in inmates being confined to their cells for 23 hours a day.

For instance, Jeffrey Epstein's death in August 2019 resulted in several lockdowns. And, in February 2020, MCC experienced a particularly severe lockdown after a gun was smuggled into the facility by a corrections officer

During this lockdown, inmates reported to attorneys that mice and water bugs ran through the units as correctional officers unblocked holes in walls that inmates had stuffed with clothing to prevent pests.

Toilets overflowed, spreading urine and raw sewage. No clean drinking water was provided, and inmates were forced to drink from their bathroom sinks, which often only ran brown water.

Conditions only went from bad to worse at the MCC when the pandemic arrived in March 2020.

Karl reports being on lockdown for eighteen consecutive months, beginning in March 2020.
Here, multiple paragraphs are redacted. I believe these is a personal recountment by Greenwood of his time at MCC post March 2020.
MCC was eventually closed in August 2021.
Greenwood's incarceration at the Brooklyn Metropolitan Detention Center
After the MCC was closed in 2021, Karl was transferred to the MDC, where he has spent the past two years.

Conditions at the MDC are similarly appalling, and the facility is consistently on lockdown.

In September 2022, the corrections officers' union sent a letter to the Bureau of Prisons complaining of staffing shortages leading to "hazardous conditions" at the MDC that "are abusive and inhumane as inmates often receive meals untimely, have no access to hygiene products or the ability to shower, and lack access to adequate medical care."

Over the past two years at the MDC, Karl reports that he has been on lockdown for weeks, and even months, at a time, confined to a five-by-six-foot cell with one other inmate.

Karl estimates that, in total, he has spent well over 50% of his five-year detention, or approximately 2.5 years, in lockdown, an unfathomable and deeply injurious length of time.
Throughout his incarceration in the US, Greenwood's parents, both of whom are "in their mid-seventies", were only able to visit once in 2019.
Writes Greenwood's mother;
When my husband and I eventually were able to visit Karl after his life had taken such a disastrous turn was in July 2019 at MCC—a whole year after his incarceration. We barely recognized Karl.
The rest of what Greenwood's mother wrote has been redacted.
Mrs. Greenwood described the experience of visiting Karl in 2019 as "deeply horrifying,"

Mr. Greenwood added that: We have not seen Karl since that awful day in 2019— [redacted] —but not a minute has passed without me seeing his ghostly face, languishing behind bars.

It is an image that has haunted me ever since and I see it now as I write this.
Greenwood's Ponzi scamming has ruined his children's lives
In addition to ruining his own life and the hundreds of thousands of victims he scammed through OneCoin, Greenwood's Ponzi scamming has also affected the lives of his two Swedish children.
Karl's children miss him enormously and have many questions about his whereabouts.

The children have grown into teenagers without the support or guidance from their father.
Greenwood's mother writes;
There have been a lot of questions, crying and many nightmares and their mother has done a good job of bringing them up under these difficult circumstances and we are grateful that she is protective of them, but in my opinion, there is a huge void in their souls that only Karl can fill.

He is the only one who can answer all their questions and help them to understand and move forward to a happy, welladjusted life.
Greenwood's younger brother claims
Karl's arrest and incarceration has had "a deep impact on us all," and that the "impact on his children is incalculable."
Meanwhile over in Thailand;
Upon Karl's arrest, Thai police confiscated all of Ms. [redacted] property and possessions.
Presumably this was as a result of Greenwood funding his Thai daughter's life with ill-gotten gains tied to OneCoin.
Greenwood's sentencing
As noted, Greenwood's attorneys have asked for time served. Or alternatively home detention in Sweden.
The Sentencing Guidelines calculation in this case is grossly disproportionate to the conduct and should, in effect, be discounted almost entirely.

The Court should impose a sentence of time served or, alternatively, a period of home detention to be served in Sweden.
Greenwood's attorneys have also asked that restitution and a civil monetary fine be dropped.
The argument against restitution is that there are too many victims, or that attempting to calculate restitution will result in further sentencing delays.
Pursuant to Section 3663A(c)(3) of the Mandatory Victim Restitution Act, the Court may decide not to impose restitution if it finds that "the number of identifiable victims is so large as to make restitution impracticable," or that "determining complex issues of fact related to the cause or amount of the victim's losses would complicate or prolong the sentencing process to a degree that the need to provide resolution to any victim is outweighed by the burden on the sentencing process."
The argument against a civil monetary fine is that Greenwood would be unable to pay it.
As evidenced by the list of assets provided to Probation, Karl has demonstrated that he lacks the ability to pay a fine.
Of Greenwood's assets we know about;
During the peak of OneCoin (2015-2016), the DOJ claim Greenwood was raking in €20 million EUR a month ($21.7 million USD).
Greenwood is facing life imprisonment for a maximum of 60 years. Pending any further delays, he is scheduled to be sentenced on September 12th.
If Greenwood escapes further imprisonment, restitution and a monetary penalty, back in Sweden his uncle has offered a job "that will help him get his life back on track."
Update 7th September 2023 – The DOJ filed its Sentencing Memorandum on September 5th.
Greenwood's crimes were extraordinary and involved nearly unprecedented dimensions.

Between 2014 and 2018, when he was arrested, Greenwood defrauded millions of investors in the company he created, OneCoin, of more than $4.5 billion.

Greenwood, alongside OneCoin's cofounder Ruja Ignatova, enticed everyday investors with false promises of a "financial revolution," but instead betrayed their trust and left them facing financial ruin, as he lined his pockets with more than $300 million.

Despite orchestrating one of the largest fraud schemes ever perpetrated, Greenwood now asks this Court to impose a sentence of time served, which would amount to approximately 5 years—substantially below the Guidelines of 60 years.

Although the Government does not take the mitigating factors cited by the defense lightly, a far greater sentence is necessary here to meet all the goals of sentencing
The DOJ has asked Greenwood be sentenced to "at least" thirty years in prison.
Update 9th September 2023 – With respect to the redacted sections of Greenwood's Sentencing Memorandum and sealed exhibits, Inner City Press filed a motion requesting the memorandum be unredacted/unsealed on August 30th.
The court directed Greenwood and the DOJ to file a response to the application.
The DOJ took no position but Greenwood's response sheds light on what was redacted/sealed;
The defense has redacted certain categories of sensitive information from the sentencing submission filed on Mr. Greenwood's behalf.

Such categories of information include, but are not limited to:

(i) details regarding Mr. Greenwood's pre-trial detention that affect his mental and physical health;

(ii) details regarding the mental and physical health of Mr. Greenwood as well as his close family and friends; and

(iii) descriptions of police conduct in connection with Mr. Greenwood's arrest that may reasonably be viewed as raising complaints about law enforcement.

…

Finally, the defense has requested that the following documents be filed entirely under seal:

(i) a report regarding Mr. Greenwood's health status;

(ii) copies of Mr. Greenwood's medical records from the MDC; and

(iii) letters of support written by Mr. Greenwood's family and friends.

Many of these letters reference private information regarding third parties', and Mr. Greenwood's, mental and physical health.

Moreover, this case has received extensive media coverage in the United States and in Mr. Greenwood's home country of Sweden, causing fear, anxiety, and discomfort for Mr. Greenwood's family and friends.

As noted in redacted portions of the sentencing submission, specific measures have already been required to protect the privacy of Mr. Greenwood's family and prevent harassment.
The court denied Inner City Press' motion on September 7th.
Update 13th September 2023 – Sebastian Greenwood has been sentenced to 20 years in prison.