OneCoin's Sebastian Greenwood arrested, extradited to US

The regulatory noose around Ruja Ignatova's neck has tightened even further, following the arrest of Sebastian Greenwood.
We all seem to have slept on the news, which was reported in a throwaway paragraph by the Bangkok Post on November 5th.
As per the Bangkok Post's article, which examines Thailand's increased participation in international investigations;
The CSD also worked with the US Federal Bureau of Investigation (FBI) to apprehend Sebastian Greenwood who was wanted on a US international arrest warrant and an Interpol red notice for operating a digital currency pyramid scheme.
Sebastian's arrest likely ties into a $400 million money laundering indictment against Mark Scott in September.
Initially very much a public OneCoin figure, Greenwood retreated into the shadows around late 2016. Just before OneCoin collapsed and stopped paying affiliate ROI requests.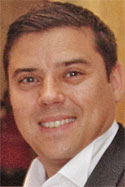 Although not officially recognized, Greenwood (right) is believed to have been OneCoin's second in command behind Ignatova.
Through top investment positions held with Juha Parhiala, Greenwood is believed to have stolen tens of millions of dollars from OneCoin affiliates.
Earlier this year in May Chinese authorities seized $7.2 million tied to OneCoin. The funds were recovered from a bank account held in Greenwood's name.
As this is a developing story, we don't have further details of the FBI's investigation or Greenwood's arrest yet.
Stay tuned for updates…