MOBE fraud tops $318 million, FTC moves for default judgment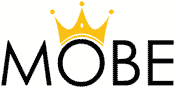 The FTC initially estimated MOBE scammed people out of at least $125 million.
Based on ongoing forensic accounting efforts by the Receiver, that figure has now jumped to $318.5 million.
The latest figure was provided in an FTC motion for default judgment and permanent injunction against Matt Lloyd McPhee and the MOBE corporate defendants.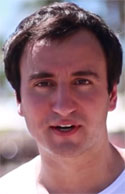 Settlement negotiations between McPhee (right) and the FTC began on or around June 2018.
By early December 2018 McPhee's attorneys were no longer representing him.
Settlement negotiations continued to deteriorate, primarily over McPhee's refusal to surrender foreign real estate assets.
The FTC alleges McPhee obtained luxury condos, a private island and resort, will ill-gotten gains derived through MOBE.
McPhee used these illgotten funds to finance his real estate acquisitions abroad and formed eight different shell companies in seven countries to advance his ambitious fraud and avert law enforcement.
The FTC filed for an entry of default against McPhee and MOBE on February 1st, 2019.
Default was promptly recorded by the court clerk.
On February 6th, Lloyd filed a late answer to the FTC's original MOBE lawsuit.
McPhee also asked the court to set aside the entry of default. The FTC opposed, on the grounds
McPhee had notice of the FTC's suit since June 2018 and chose not to file an answer until February 2019, McPhee failed to assert a meritorious defense to the lawsuit, and delaying the entry of a final judgment at this late stage would prejudice the FTC and consumers.
MOBE and the associated corporate defendants have not responded to the FTC's complaint, or moved to oppose the entry of default.
The FTC maintains that
the vast majority of (MOBE) consumers did not make money from the Defendants' program or offerings, but in fact lost substantial sums of money or incurred crippling debt, and many were not able to obtain refunds from Defendants.
Of notable interest is the FTC's acknowledgement of McPhee's attempted reboot scheme, Scale Fast Secrets.
Much like MOBE, McPhee's new venture purports to teach consumers how to quickly grow their online business and claims that McPhee's mentorship services will "bring you a flood of new customers."

On his website, McPhee tells prospective customers that even after the FTC's suit,

"two things remain flawlessly intact; My experience and my knowledge.

Short of a bullet to the head, no government agency will ever take those things away from me.

It's time to get back in the game and do what I love the most; growing businesses!"

These sentiments are hardly assuring.

This new coaching venture, much like his prior scheme, is rife with opportunities for rampant fraud.
At the time of publication, a decision on the FTC's motion remains pending.
Update 22nd April 2019 – On April 19th Matt Lloyd's motion to set aside the entry of default was granted.