MOBE staff arrested in Malaysia for immigration violations?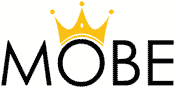 The MOBE website identifies a corporate address for Mobe LTD in Kuala Lumpur, Malaysia.
According to recent footage released by Malaysia's Immigration Department, officers raided a property in connection to MOBE and made immigration related arrests.
The Immigration Department is part of Malaysia's Ministry of Home Affairs.
The department runs a fairly active Facebook profile, on which immigration news and footage of immigration raids are regularly posted.
Update 5th October 2021 – As at the time of this update, the Ministry of Home Affairs' Facebook profile has been deleted.
Quoted content from the Ministry's previously available profile is preserved below as originally accessed. /end update
On December 21st the department published a post with the following message:
A company that conducts business training services online, is found to have illegally employed foreign workers, to work professionally at the premises.
A one-minute video clip is attached the post, showing what appears to be an immigration raid on a property related to MOBE:
A few seconds into the video, a poster promoting MOBE's Titanium MasterMind events can be seen on the wall: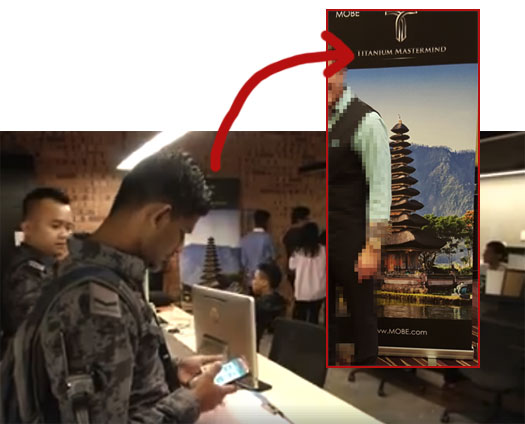 In the footage Malaysian immigration officers ask various people whether or not they're working in the office. All of them confirm while they're IDs are checked.
One man at approximately [00:19] in states he's been working in the office for four months.
At around [00:40] in an immigration officer interviews a woman:
[00:38] Officer: You have (undecipherable) isn't it?

Woman: Yeah.

Officer: Without a working permit?

Woman nods

Officer: You cannot (work).

Woman: I have a letter from (undecipherable) that says (undecipherable)
Behind the woman on the desk is a copy of Matt Lloyd's book, Limitless: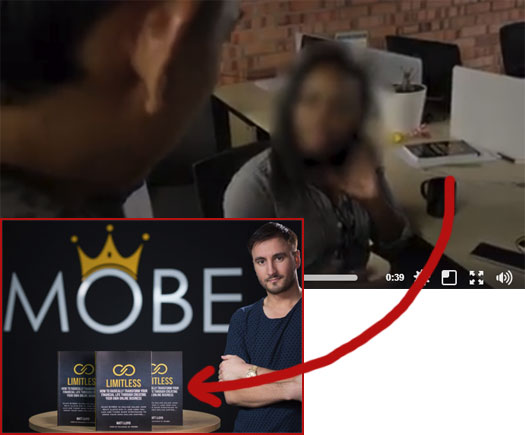 The Immigration Department's footage ends with several of those interrogated being lead away in handcuffs.
From the onset the office would appear to be that of Mobe LTD. On November 22nd however, MOBE founder and owner Matt Lloyd published a Flickr album titled "Mobe Headquarters KL 22 NOV 2017".
There's no album caption but the space appears to be pretty new and much larger than the office raided by Malaysian immigration.
The office in the immigration footage definitely has a call-center vibe about it, so perhaps MOBE operate more than one office in Kuala Lumpur.
Another possibility is that this was an affiliate bust, although why so many foreign nationals were working out of an office in Malaysia to promote MOBE is unclear.
At the time of publication I couldn't find anything on the MOBE website or social media profiles to confirm either way.