FTC claim MOBE a $125 million "fraudulent business education" scam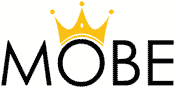 After the FTC busted Digital Altitude earlier this year, inevitably people began asking "What about MOBE?"
So similar are MOBE's and Digital Altitude's "high-ticket marketing education" business models, that MOBE actually sued Digital Altitude in 2016.
Having won an injunction against Digital Altitude and the scam all but shut down, now the FTC have filed a similar lawsuit against MOBE.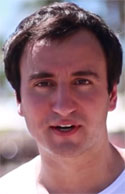 Named as defendants in the FTC's complaint are
Matt Lloyd McPhee, owner of MOBE
Susan Zhangi, an officer, member and/or manager of MOBE
Russell W. Whitney, Jr., an officer, member and/or manager of MOBE
Mobe Ltd., a Malaysian limited liability company
Mobe Processing, a Delaware corporation
Transaction Management, a Delaware corporation
Mobe Training, a Delaware corporation
9336-0311 Quebec Inc. (dba Business Education Training), a Canadian corporation
Mobe Pro Limited, a UK limited liability company
Mobe Inc., a Panama corporation
Mobe Online Ltd., a Mauritius limited liability company
Matt Lloyd Publishing Pty Ltd. (dba Matt Lloyd Publishing and Home Business Builders), an Australian limited liability company
The FTC allege Lloyd operated MOBE through over three hundred registered website domains.
The regulator filed its complaint under seal on June 4th.
The FTC begin with a break down of MOBE's "21-step system";
Although the initial entry fee for MOBE's 21-Step System is relatively modest—typically $49 or less—as consumers proceed through the steps, they are bombarded with sales pitches for various MOBE membership packages costing thousands of dollars that consumers must buy in order to continue through and complete the 21-Step System.
Despite claims by affiliates that retail is possible, the FTC doesn't acknowledge retail within MOBE's business model.
Defendants eventually reveal, as consumers progress through the steps, that the way to make money through MOBE is by luring other consumers into the MOBE program and earning commissions when these consumers buy the same costly memberships.

During the course of the program, Defendants have attempted to sell five different membership packages in the MOBE program at different prices: Silver Masterclass for $2,497; Gold Masterclass for $4,997; Titanium Mastermind for $9,997; Platinum
Mastermind for $16,667; and Diamond Mastermind for $29,997.

Reaching the Diamond Mastermind membership level costs a typical consumer approximately $60,000.

In fact, the vast majority of consumers who join the MOBE program and purchase the costly MOBE memberships lose money.
In our 2014 Mobe review, BehindMLM concluded it was highly unlikely retail customers were forking out $60,000 for MOBE's education courses.
MOBE representing that consumers of its course "will earn substantial income", but thousands instead losing money is what ultimately triggered the FTC's investigation.
After consumers pay, MOBE require these consumers to sign post-purchase agreements that seek to impose onerous conditions for obtaining a refund, or that claim in other instances that the purchases are nonrefundable and final.

MOBE often cite to the language in these post-purchase agreements to deny refund requests or dispute chargebacks.
The FTC has pegged MOBE victim losses at $125 million, which it's attempting to hold Matt Lloyd, Susan Zanghi and Russel Whitney Jr. accountable for.
Russell Whitney's personal marketing strategy for MOBE saw him convince consumers to take on substantial debt to finance their MOBE purchases.
Many targets of MOBE's scheme cannot afford the high cost of the MOBE memberships.

MOBE claim they can help these consumers by offering them a "financing plan."

In reality, MOBE's "financing plan" involves advising consumers to sell their personal assets or incur debt—either by maxing out their existing credit cards or applying for new lines of credit.
The FTC allege Whitney defrauded consumers out of around $1.6 million dollars.
How much Matt Lloyd and Susan Zanghi defrauded consumers out of has yet to be disclosed.
By running MOBE as a pyramid scheme rooted in "fraudulent business education", the FTC alleges Lloyd and his co-defendants have committed multiple violations of the FTC Act.
The two counts cited in the FTC's complaint are "misrepresentations regarding earnings" and "misrepresentations regarding refunds".
The FTC has asked for a preliminary injunction, an asset freezing order and appointment of a Receiver.
Update 12th June 2018 – On June 5th the FTC was granted a TRO against MOBE. A temporary Receiver has also been appointed.