FSCA punishes MTI Ponzi scammers by waiving R50 mill fine

It's been a terrible week for global MLM regulation.
First we had Dubai release someone who had an Interpol issued arrest warrant out on them.
The worst of it is Dubai hadn't yet bothered to arrest the perp, they'd voluntarily turned themselves in.
Then we had Bulgaria, home of the still very much active OneCoin Ponzi scheme, shamelessly try to distance itself by disowning founder Ruja Ignatova.
Now in South Africa, the FSCA is punishing MTI Ponzi scammers by waiving a R50 million fine.
That'll show 'em!
Upon belatedly launching an investigation into Mirror Trading International, the FSCA found back in December 2020 that
MTI and its senior management are conducting an illegal operation, misleading clients and have contravened several laws.
In January 2021 the regulator wrapped up its investigation. The FSCA then proceeded to do nothing for six months, wherein in July 2021 they stated they might fine MTI R100 million (~$6.9 million USD at the time).
Fast-forward another seven months of doing nothing, the R100 million fine somehow shrunk to R50 million – and will now be waived altogether.
As reported by Ciaran Ryan from MoneyWeb;
The Financial Sector Conduct Authority (FSCA) last week agreed to waive an administrative penalty of R50 million it threatened to impose in 2021 on Mirror Trading International.
Stated Brandon Topham, head of FSCA enforcement (apparently an actual department);
"We recognised that the administrative penalty, which was imposed on MTI rather than the individuals running it, would reduce the payout to members, so we saw no reason to continue pursuing recovery of this amount."
Cool. So the FSCA will now finally go after Johann Steynberg and the Clynton family?
"We reserve the right to impose administrative penalties on the individuals involved in the running of MTI at some point in the future, if the situation merits it."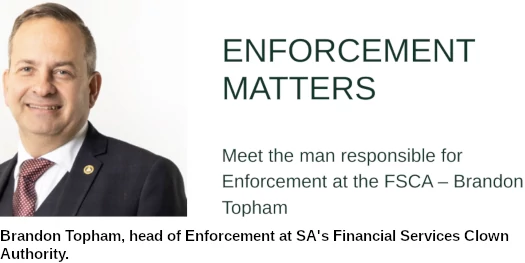 The FSCA washing its hands of MTI is a double kick in the nuts to victims of the Ponzi scheme.
Identical inaction in 2018 saw Clynton and Cheri Marks get away with BTC Global, the $80 million Ponzi precursor to MTI.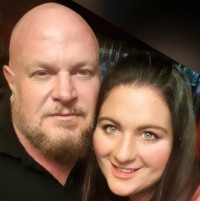 Mirror Trading International was a $589 million dollar Ponzi scheme.
If they get off scot-free again, and it's really starting to like they will, Cheri and Clynton Marks (right) have stolen all the money they'll ever need.
The decision to let MTI off the hook was purportedly made at the behest of MTI liquidators.
The FSCA did not oppose the liquidators' request that the penalty be set aside.
I last looked at MTI's liquidation mess back in February. There hasn't been any significant updates since.
MTI CEO Johan Steynberg was arrested in Brazil on an international arrest warrant in December 2021.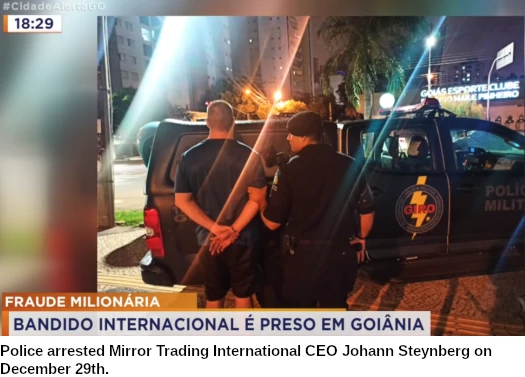 Supposedly he's being extradited somewhere but there have also been no public updates to his case.
We're expecting pending criminal proceedings against Steynberg to be waived any day now too.