FSCA announces they "might" fine MTI $6.9 million

Seven months after raiding Mirror Trading International's South African offices, the FSCA has announced its intent fine the company.
Oh my god just do it already…
As reported by MyBroadband, the FSCA has confirmed "MTI violated several different laws in three distinct periods of its existence."
The FSCA puts forth MTI committed securities fraud between April and July 2019, August and October 2019 and October to December 2020.
This follows on from the FSCA stating MTI was an "illegal operation" last December.
It's no secret that I've been railing against South African authorities over the inaction against Clynton and Cheri Marks.
Their Ponzi scamming dates back to 2017 with BTC Global.
South African authorities announced an investigation into BTC Global back in May 2018. Since then… *crickets*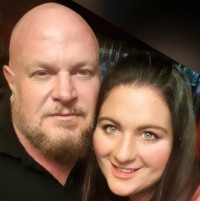 Between BTC Global and MTI, the Marks (right) have defrauded consumers out of $50 million in bitcoin (2017/2018) and 29,421 BTC (2019/2020).
Despite causing consumers hundreds of millions of dollars in damage, no action has been taken.
In December 2020, Cheri Marks accused the FSCA of lying about a criminal investigation into MTI.
Marks claimed regulation of securities by the FSCA constituted "dirty tactics" and "autocratic dictorialship".
Marks went on to boast that even if MTI is committing securities fraud in South Africa, 'there is nothing else they (the FSCA) can do'.
The FSCA claims Marks and other MTI executives
made material misrepresentations to their clients over an extensive period of time; and clients were misled in the process.
The Marks and anyone else involved in MTI have until August 6th to submit a response to the FSCA's investigation report.
If no response is received by then … the FSCA might proceed with the proposed enforcement and regulatory action.
No idea what happens if a response is received (another 2-3 years of nothing?).
Also unclear is who will have to pay any fine the FSCA issues.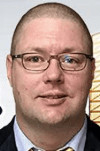 The leaked FSCA's "warning" of the pending R100 million (~$6.9 million USD) fine is directed to
Johann Steynberg (right)
Clynton Marks
Charles Ward
Monica Coetzee
Romano Samuels
Cheri Marks
Leonard Gray and
Usher Bell
Between them they were either part of MTI's executive team or top net-winners.
Pending a decision by the FSCA to actually issue a fine, stay tuned.