MTI victims getting screwed, SA authorities still doing nothing

And now, an update on Mirror Trading liquidation proceedings out of South Africa:
*checks notes*
every MTI victim claim has been rejected
the only claim approved was filed by JNX Online, a company belonging to MTI founder Johann Steynberg
South African authorities continue to do nothing
The shitshow continues…

I'm not going to pretend to be an expert in South African law. I'm familiar with the US, where a Receiver/Trustee is appointed, scammers get steamrolled and victims with valid claims eventually get back what is recovered.
In place of that, South Africa has some convoluted liquidation setup. This process occurs independent of South African authorities.
As reported by MoneyWeb, the second meeting of Mirror Trade International creditors went down on February 4th.
The meeting concluded with
all investor claims being rejected on the grounds that they were 'illegible'.

The only claim accepted by the Master of the Cape High Court, Zukile Mabusela, was from the trustee of JNX Online, a company set up by MTI founder Johann Steynberg and his wife Nerina.

JNX Online was used by Steynberg to buy and sell bitcoin (BTC) and to pay creditors and employees of MTI.
This suggests that, for $ome $trange rea$on, MTI employees are going to get paid before the Ponzi scheme's victims.
For reference, here are MTI's employees: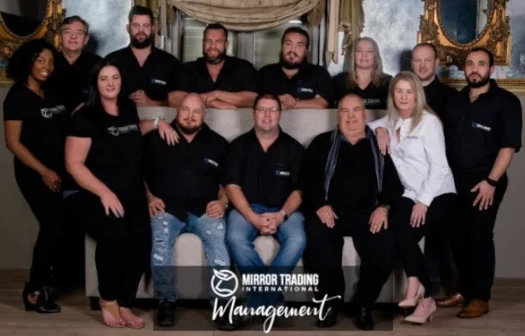 The problem is most, if not all, of MTI's employees are also the scheme's top earners. Or at the very least are related to them.
To that end, last November liquidators issued the following statement:
It is doubtful that any employee can still have a claim for arrear salaries against MTI.
But uh sure. Johan Steynberg's company being the only valid claim doesn't seem to concern anyone involved in making liquidation decisions.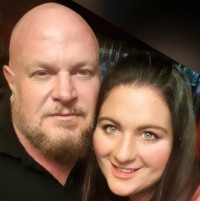 One silver lining was that MTI's top earner and suspected co-owner, Clynton Marks (right with fellow suspected co-owner and wife, Cheri Marks), had his personal claim rejected.
Clynton Marks, 50% shareholder in MTI and a creditor to the tune of R135.6 million in bitcoin loaned to MTI, likewise had his claim rejected.

His counsel, John Suttner SC, asked why the claim was rejected as it was not a claim for the return of an investment. It's a clear liquidated claim, said Suttner.

The Master replied that the Marks claim was not substantiated.
I'm not surprised Marks wasn't able to substantiate ownership of $8.9 million in stolen investor funds. Why the claim was entertained to begin with I have no idea.
As for MTI's victims, getting screwed over elicited a pretty predictable response.
Creditors are reportedly angry that these resolutions grant the liquidators wide powers to hold inquiries and do whatever is necessary to chase down missing bitcoin, as they feel this is a blank cheque to run up costs at their expense.

Hendrik van Staden, representing 920 creditors to the value of R229.8 million, told the Master he was not satisfied that the claims had been rejected.

When Sybrand Tintinger, the lawyer representing the liquidators, attempted to call the meeting to a close, Chris Kriel, representing about 12 000 investors, expressed his frustration that the communication from the liquidators was null and void.

"You [the Master] said these liquidators need to set a threshold for a burden of proof for this liquidation.

"The liquidators are being obnoxious," he said.

The liquidators had access to the back office computer systems so they were in a position to reconstruct who had invested bitcoin and how much, but this had not happened.

"To reject thousands of these claims on a technicality from the liquidators where they didn't communicate that technicality to the investors is obnoxious.

I am going to publish this meeting across the world and tell the people how they are being treated by these liquidators," said Kriel.

The rejection of claims prejudices investors by denying them the opportunity to vote on any resolutions that were tabled by the liquidators.
Again, I'm not familiar with SA law but it sounds like, liquidators set up claim criteria and didn't tell anyone.
Then victims of MTI, acting in good faith and even with the assistance of attorneys, filed claims.
Liquidators then rejected every submitted claim, based on their secret criteria.
And this is all apparently legal and a normal part of South Africa's post-scam liquidation process.
So what happens next?
Several creditors are reportedly about to take the liquidation on review for what they regard as multiple irregularities, such as the blanket rejection of claims, which denied creditors the right to vote on resolutions that allow the liquidators to run up costs at their expense.
A whole lot of nothing. Meanwhile MTI's liquidators are sitting on over 8000 BTC. Today that's worth $354.7 million.
We of course don't know if they've actually recovered that amount, only that they know where it is. That was seven months ago…
Where are South Africa's authorities in all of this?
They're still not doing anything. The FSCA concluded its criminal investigation into Mirror Trading International in January 2021.
Eleven months after the investigation wrapped up there have been no further updates.
There was talk of a $6.9 million fine in July 2021 but uh, that's gone nowhere. Maybe the FSCA filed the fine as a claim and also had it denied by liquidators.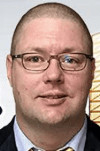 Halfway across the world, Johann Steynberg (right) was arrested in Brazil last month.
There have been no further updates. We still don't even know if Steynberg will be extradited to the US or South Africa.
Personally I think if Steynberg is to face justice, he'll only get that if extradited to the US.
I feel if he's extradited to South Africa, Steynberg will be released and somehow wind up with the bulk of seized funds.
The case will continue to go nowhere. Victims will be expected to just forget about their losses and move on.
The real tragedy of the MTI scandal was recorded in the comments section to the side of the Zoom meeting.

"What happened to the 8 000 BTC the liquidators said they found?" asked one commentator

"If the liquidators have done nothing in this past year, we can assume they will not be drawing any fees from the members," said another.

"What about the thousands of people whose lives have been absolutely devastated?" wrote another.

"People committing suicide, people living in garages."
Hopefully the next MTI liquidation update isn't anytime soon. This is too depressing to report on.
Update 16th February 2022 – Some good news, some bad news.
A circular published by MTI's liquidators provides further insight into liquidation proceedings and what comes next.