Mind Capital securities fraud C&D issued in Texas

Mind Capital has received a securities fraud emergency cease and desist order from Texas.
As per the Texas State Securities Board's order, Mind Capital (Mind Capital OU, Mind Capital Tech SL) is not registered to offer securities in Texas.
The investments in the crypto-fiat arbitrage trading program are securities.

Respondents have not been registered with the Securities Commissioner as a dealer or agent at any time material hereto.

The investments in (Mind Capital's) crypto-fiat arbitrage trading program have not been registered by qualification, notification, or coordination at any time hereto, and no permit has been granted for their sale in Texas.

Respondents are violating … the Securities Act by offering securities for sale in Texas without being registered.

(Mind Capital's) referral plan operates like a "pyramid scheme".
Texas'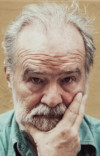 cease and desist order extends to Mind Capital executives
Gonzalo Garcia-Pelayo (right, President and CEO)
Oscar Garcia-Pelayo (Vice-President)
Ruben Arcas (Network Construction Consultant)
Manuel Arniz (Expansion Manager)
Christina Kelly Lopez (Social Media Director) and
Alejandro Mejia (Brand and Creative Director)

Mind Capital promoter Craig Kintzel (right) is also named in the order.
Based on his personal Facebook profile, Kintzel may also be or have been involved in Healy, QuiAri, Elepreneurs, Vasayo, and OneCoin.
A YouTube channel bearing the name Craig Kintzel features a USI-Tech Ponzi promo, uploaded two years ago.
Mind Capital and the other respondents have thirty-one days to respond to Texas' cease and desist order. Failing which, a permanent injunction will be issued.
Whether the SEC are investigating Mind Capital at a federal level is unknown.
BehindMLM reviewed Mind Capital in January 2020. Based on its business model, we concluded the company was a Ponzi scheme.
Spain issued a securities fraud warning against them on January 13th. Mind Capital officially denied engaging in securities fraud three days after.
Whether the company responds to Texas' securities fraud cease and desist remains to be seen.