Mind Capital securities fraud warning issued in Spain

The National Securities Market Commission has confirmed Mind Capital is committing securities fraud in Spain.
Confirmation was made via a securities fraud warning, issued by the CNMV on January 13th.
The CNMV warns that: MIND.CAPITAL is not authorised to provide the investment services detailed in Article 140 of the Securities Markets Law;  and is not authorized to perform the activities reserved for collective investment institutions.
Spain's CNMV is the country's top financial regulator (SEC equivalent).
BehindMLM reviewed Mind Capital just over a week ago. We specifically pointed out Mind Capital was not registered with the CNMV.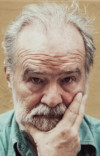 Registration with CNMV is significant, as Mind Capital's founder, Gonzalo Garcia-Pelayo (right), is purportedly based out of Spain.
Mind Capital has also represented plans to open offices in Spain's capital, Madrid.
Based on Mind Capital committing securities fraud, we concluded the company was likely operating as a Ponzi scheme.
Update 15th January 2020 – CNMV's website has some weird script cache going on. As a workaround I've linked directly to CNMV's list of 2020 fraudulent schemes.
At the time of publication Mind Capital is the only company on the CNMV's list. If you're reading this later in the year you might have to search around.
Update 18th January 2020 – Mind Capital has published a hilarious response to CNMV's warning.