Leonardo Cositorto finally arrested… in Dominican Republic?

Generation Zoe Ponzi scammer Leonardo Cositorto has finally been arrested.
Cositorto had been on the run in Colombia, openly flaunting an Interpol issued international arrest warrant.
Despite publicizing his movements throughout Colombia, it wasn't Colombian authorities who nabbed Corsitorto.
He was picked up on April 4th in the Dominican Republic.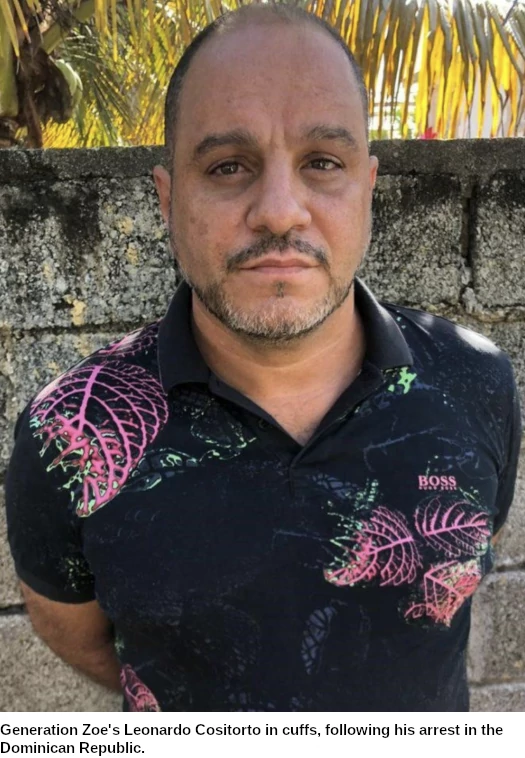 News of Cositorto's arrest broke through his Argentine lawyer, Miguel Angel Pierri.
I spoke with Leo less than 30 minutes ago. There was a police commission near where he is currently. I think it is still Dominican or Colombia, there was a change of place over the weekend.
So the story goes, sometime over the last few days Cositorto fled Colombia and entered the Dominican Republic illegally. There he stayed in a $100 a day condo.
After one Zoom call over the weekend from that condo, authorities were able to geo-locate Cositorto and move in.
He had been wanted in Colombia, particularly in Cartagena de Indias where it is estimated that he had been hiding since his departure from Argentina.

Investigators tracked him down thanks to the transmissions he made through Zoom and YouTube to maintain his scheme, with traces of IP numbers and video analysis.
Citing "high-ranking sources", Infobae reports Cositorto's time on the run was spent "never liv(ing) poor".
Upon illegally entering the Dominican Republic, Cositorto booked accommodation in Juan Dolio through AirBNB. Before heading to Colombia, Cositorto had previously stayed in a $300 a day Dominican resort.
It's unclear whether Colombian authorities had any role in Cositorto's apprehension in the Dominican Republic.
Also unclear is why Colombian authorities were unable to arrest Cositorto during his month-long stay, and how he was able to leave the country despite having an international arrest warrant out on him.
Without going to far down the conspiracy rabbit hole, I'd be surprised if Cositorto wasn't under some sort of unofficial protection in Colombia.
In any event, it's great to see authorities in the Dominican Republic are capable of making MLM Ponzi related arrests – albeit at the behest of another country.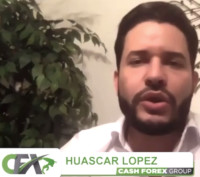 CashFX Group is suspected to be far bigger than Costitorto's Generation Zoe and has been running for longer. CashFX Group is based out of the Dominican Republic and run by Dominican national Huascar Lopez.
Dominican authorities have refused to take criminal action against CashFX Group or Lopez. Local authorities have thus far only been willing to issue a belated securities fraud warning last November.
Looking forward it's likely Leonardo Cositorto will now be extradited to Argentina, where he is wanted on Generation Zoe fraud charges.
Update 6th April 2022 – Cositorto is scheduled to be extradited to Argentina as early as next Monday.