Leonardo Cositorto to be extradited to Argentina next week

Leonardo Cositorto is expected to be extradited from the Dominican Republic as early as next Monday.
Cositorto is behind the Generation Zoe Ponzi scheme. He was arrested on an Interpol issued warrant earlier this week.
Federal agents from the Federal Investigation of Fugitives and Extraditions Division of the Interpol Department together with detectives from the Anti-Mafia Department of the Argentine Federal Police (PFA) will travel to the Dominican Republic to process the deportation of the suspect, who will arrive in Buenos Aires next Monday.
If you're wondering why Cositorto's extradition is happening at lightning speed, as opposed to Frank Schneider's comparative snail's pace, it's because
Cositorto … entered the Dominican Republic illegally and for this reason he will be deported shortly without the need to carry out the extradition process.
Cositorto is founder of the Generation Zoe Ponzi scheme. Back in Argentina he is facing criminal charges related to fraud and illicit association.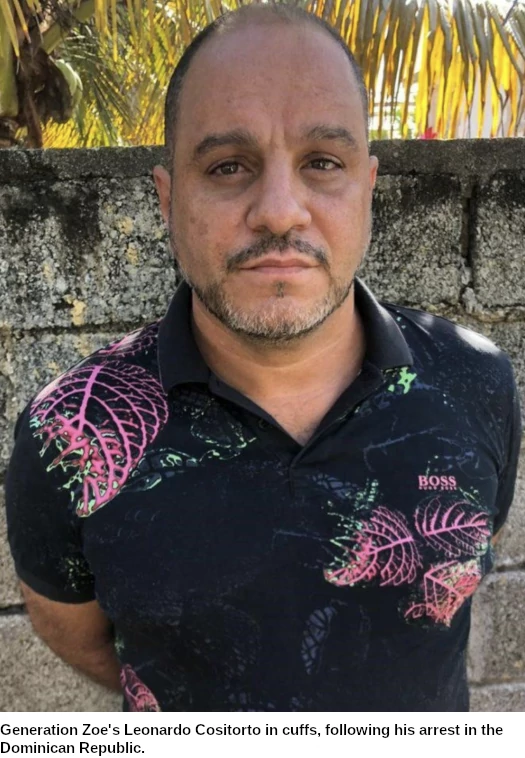 Pending confirmation of Cositorto's extradition, stay tuned…
Update 14th April 2022 – Leonardo Cositorto has arrived in Argentina.