Leonardo Cositorto turns up at Colombian political rally

Generation Zoe founder Leonardo Cositorto has turned up at a Colombian political rally.
Which is kinda strange, as Costitorto is purportedly wanted on an international arrest warrant issued through Interpol.
The leader of Generación Zoe made several public appearances supporting the senator candidate Didier Carrillo.
Didier Carrillo appears to be a Colombian crypto bro senate hopeful.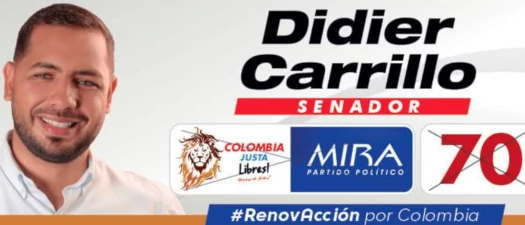 Not surprisingly, Carrillo is a Generation Zoe investor.
While Cositortro is a fugitive from justice, videos appeared (of him) at events and talks in support of Didier Carrillo , a candidate who presents himself as a "Generation Zoe student" and opened the debate on cryptocurrencies and the virtual economy in the campaign.

Carrillo presents himself as a "disciple" of Cositorto, that is, he recognizes that he was trained in Generación Zoe.
The implication here seems to be Cositorto is banking on Carrillo getting elected, something something no extradition to Argentina.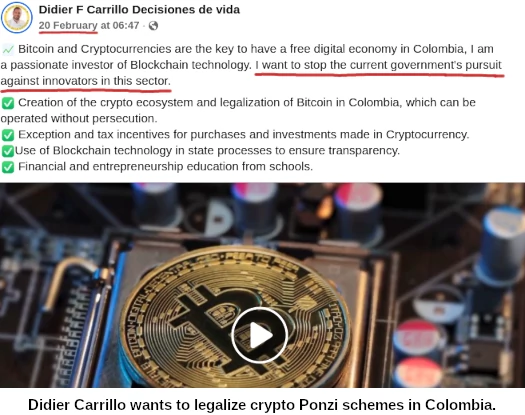 Cositorto is wanted by Argentinian authorities on charges of "fraud and illicit association. The charges stem from Cositorto running Generation Zoe, a Ponzi cycler that collapsed last month.
Following Generation Zoe's collapse, Cositorto announced plans to launch a reboot Ponzi. Instead of creating his own shitcoin however, Cositorto's new scam would run on tether.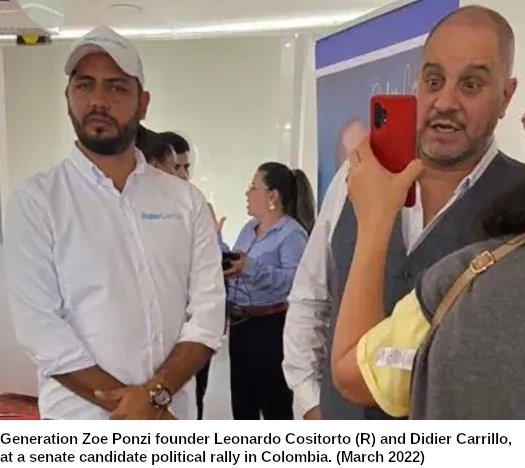 Colombia's SFC issued a Generation Zoe securities fraud warning earlier this month. Why Colombian authorities haven't arrested Cositorto yet is unclear.