Generation Zoe's offices raided, four arrests in Argentina

Generation Zoe's Argentinian offices and three residential homes were raided last Friday.
Authorities have since made four arrests.
The Generation Zoe crackdown follows a securities fraud warning issued by Argentinian authorities.
Raids related to securities fraud have also taken place in Paraguay.
Generation Zoe was a smart-contract Ponzi cycler. Leonardo Cositorto founded the scam in 2020.
Generation Zoe ran on its own ZoeCash shitcoin. The first two iterations of Generation Zoe ran on ethereum and tron respectively.
Generation Zoe began having withdrawal problems again last month.
Argentinian authorities began investigating Generation Zoe's collapse following a complaint filed by three victims.
Public Prosecutors have charged Cositorto with "fraud and illicit association.".
Eight arrest warrants have been issued. Four have been executed with Cositorto remaining at large.
Cositorto is believed to have fled Argentina for Spain. A Generation Zoe employee interviewed by Argentinian media claims Cositorto is in Spain "because he has a convention".
In a January 12th Instagram post, Cositorto announced he'd left Argentina for a Generation Zoe event in Mexico.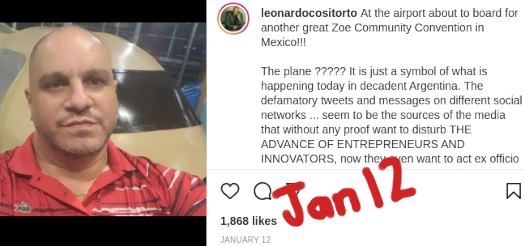 Cositorto made two posts after that, the last of which is dated February 15th.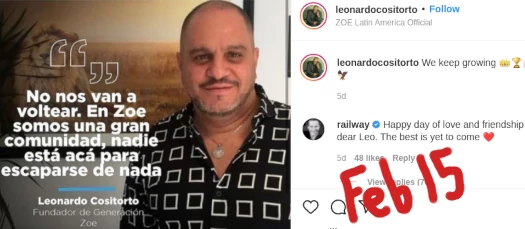 There is no mention of a Generation Zoe event in Spain.
In a February 19th article, La Nacion claim Cositorto may have since fled Spain for Colombia.
Infobae, citing "security agencies", claim Cositorto is "in a Caribbean country".
The Cordovan Public Prosecutor's Office is believed to applied for an international arrest warrant for Cositorto.
Maximiliano Javier Batista and Norman Ariel Prospero, President and Chief Financial Officer of Generation Zoe respectively, are believed to be two of the four arrested.
The third arrested suspect is Silvia Rosa Fermani, one of Generation Zoe's top promoter. I believe the fourth arrest is also a promoter but I don't have a name.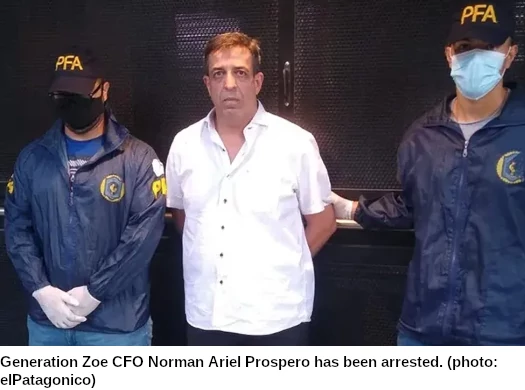 In addition to Cositorto, the remaining three wanted fugitives appear to be top Generation Zoe promoters.
Since Generation Zoe stopped paying out last month, ZoeCash has dumped from 16 cents to around 2 cents.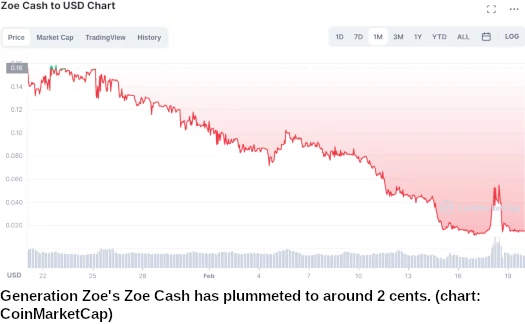 Recruitment into Generation Zoe's current iteration peaked late last year.
Update 24th February 2022 – Leonardo Cositorto's international arrest warrant has been issued through Interpol.
Update 15th March 2022 – Leonardo Cositorto has turned up at a political rally in Colombia. Authorities have not yet arrested him.