Blockchain Global fallout confirms Hyperverse execs in hiding

Fallout from the collapse of Blockchain Global, an Australian crypto bro company co-founded by Ryan Xu (aka Zijing Xu) and Samuel Lee (Xue Lee), confirms Hyperverse executives are in hiding.
Hyperverse is the recent rebranding of the HyperFund Ponzi scheme. Both companies are run under the HyperTech umbrella, of which Xu and Lee are both executives.
Ryan Xu is typically the face of the company and presented as HyperTech's owner.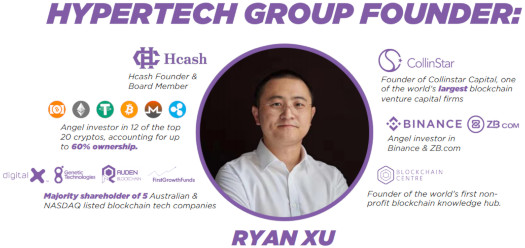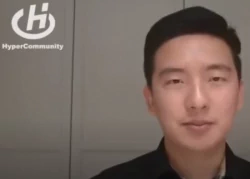 Sam Lee (right) is presented as HyperTech's Chairman and CEO of HyperFund.
The pair's previous scheme, Blockchain Global, collapsed in October. Liquidators are seeking to recover $21 million owed to Xu's and Lee's creditors.
A report from The Age, covering Supreme Court liquidation proceedings in November, reveals
Blockchain Global's assets included millions in Bitcoin and Ethereum.

Allan Guo, had confirmed that he had access to Blockchain Global's cryptocurrency, however the credentials needed to access it were on a laptop that had gone missing.
Guo claims he was in China in late 2019 when his belongings were stolen, including the laptop.
Guo had been approached to provide a police report to confirm the theft, but to date has been unable to do so.
Attempts to contact Lee, regarding "further holding of Blockchain Global's bitcoin", have gone unanswered.
Liquidators have been trying to contact Lee over email and WeChat.
Blockchain's current directors currently reside overseas and are difficult to contact.
Earlier this year Xu, Lee and the rest of HyperTech's executives fled to Dubai.
Xu was a no-show at what was originally supposed to be a HyperFund event, held on US soil last month.
In addition to Blockchain Global liquidation, victims of Xu's and Lee's ACX scheme are suing for over $10 million in losses.
ACX was a crypto bro investment scheme launched through Blockchain Global. It collapsed in February 2020.
By that stage Xu and Lee had created HyperTech and launched the HyperCapital Ponzi scheme.
HyperCapital collapsed in mid 2020, prompting HyperTech to launch HyperFund.
After HyperFund we have Hyperverse, an NFT Ponzi scheme hiding behind a space-themed video game.
Hyperverse was launched with a Boris CEO actor, prompting speculation Ryan Xu and HyperTech's executives had gone into hiding.
Update 8th December 2021 – Blockchain Global investor losses have now climbed to $48.9 million AUD.