Organo Gold & Holton Buggs lose AmeriSciences case, appeal denied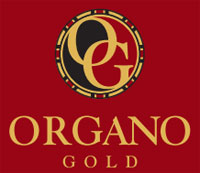 In 2016 AmeriSciences Trustee Rodney Tow sued Organo Gold, Holton Buggs, former Amerisciences CEO Barry Cocheu, and fifteen other former AmeriSciences distributors.
By the time the case reached trial in May 2018, Organo Gold, Buggs and Cocheu were the only remaining defendants.
On May 15th a jury returned a verdict against Organo Gold and Buggs.
A final judgement ordered on May 16th held Organo Gold, Buggs, and Cocheu jointly liable for $3.4 million dollars.
Today we dig deeper into the case and the recently denied appeal.
AmeriSciences is a defunct nutritional supplement MLM company.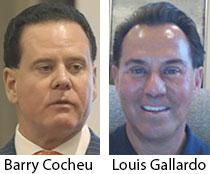 With roots dating back to 1999, AmeriSciences as a standalone company was founded in 2005.
The company was founded by president and CEO Barry Cocheu, chairman Louis Gallardo, and executive vice president Steve Redman.
According to a Fifth Circuit decision filing, by the end of 2011 Amerisciences was in "dire financial straits".
The company's balance sheet showed assets of $1.2 million with liabilities of $4.1 million.

Cocheu and Gallardo did not believe AmeriSciences could survive as an MLM company and started considering alternatives.
This lead Cocheu and Gallardo to Organo Gold and Holton Buggs (right), who at the time was Gallardo's neighbor.
After a trip together in January 2012, Cocheu and Buggs discussed a sale of AmeriSciences to Organo.
The email sent by Buggs proposed Cocheu and Gallardo stop promoting AmeriSciences in favor of Organo Gold. Organo Gold would also pickup AmeriSciences distributor database.
In exchange Cocheu and Gallardo would each receive $50,000 a month for nine months.
On April 10, 2012, Cocheu and Gallardo met with ten of AmeriSciences's leading distributors and notified them that the company had decided to discontinue the MLM model, that AmeriSciences would no longer pay MLM commissions, and that Cocheu and Gallardo were leaving the company to join Organo.
Despite Bugg's email deal not actually being formalized, Cocheu directed AmeriSciences' IT director to transfer "the entire distributor list" to Organo Gold.
The transfer took place on April 18th.
AmeriSciences was never provided consideration for its distributor list.

Organo also acquired AmeriSciences's Warehouse Management Software ("WMS") without consideration.
In the summer of 2012, AmeriSciences abandoned its MLM operations.
The company filed for Chapter 11 bankruptcy a few months later in October.
Shortly thereafter the bankrtupcy was converted into a Chapter 7. AmeriSciences' previously appointed bankruptcy Trustee Thomas Grace was succeeded by Rodney Tow.
In November 2014, Tow filed a complaint against twenty defendants for misappropriation of AmeriSciences's trade secrets, tortious interference with contracts, breaches of fiduciary duty, unjust enrichment, and fraudulent transfer.
In a nutshell, Tow pegged AmeriSciences' ultimate demise on Organo Gold's, Buggs', Gallardo's and Cocheu's plotting.
Louis Gallardo was a defendant in the lawsuit, who along with sixteen former AmeriSciences distributor defendants, settled for $110,000.
Organo Gold, Holton Buggs and Barry Cocheu opted to fight the lawsuit and take it to trial.
Organo Gold and Buggs filed two separate motions to dismiss, both of which were denied. An attempt to exclude testimonial evidence was also denied.
At the May 2018 trial, Organo Gold requested judgment in their favor based on a lack of evidence. This too was denied.
Following a seven day trial;
the jury found liability on eight claims:

(1) misappropriation of a trade secret by Cocheu, Organo, and Buggs;

(2) tortious interference by Cocheu, Organo, and Buggs with the contracts between AmeriSciences and its distributors;

(3) breach of fiduciary duty by Cocheu;

(4) aiding and abetting a breach of fiduciary duty by Organo and Buggs;

(5) defalcation in a fiduciary duty by Cocheu;

(6) unjust enrichment of Organo and Buggs through receipt of the distributor list;

(7) fraudulent transfer via actual fraud by Cocheu of the distributor list and WMS software; and

(8) fraudulent transfer via constructive fraud by Cocheu of the distributor list and WMS software.
Organo Gold and Buggs requested a new trial, which again was denied.
Judgement was $3,461,166 plus $610,482 in pre-judgement interest – for which Organo Gold, Holton Buggs and Barry Cocheu were held jointly liable.
Cocheu also copped an additional $150,000 in punitive damages.
Following judgement Organo Gold and Holton Buggs appealed the decision. Barry Cocheu did not appeal.
On July 11th 2019 the Fifth Circuit upheld the District Court's judgement.
Six of Organo Gold's and Bugg's appeal arguments were rejected. They succeeded in getting $110,000 obtained through settlements knocked off the awarded judgement amount.
To what extent the AmeriSciences judgement prompted Buggs and Organo Gold to part ways, we can't say for sure.
What we do know is that a few months after the initial trial verdict, Buggs was out there promoting a cryptocurrency Ponzi scheme.
Buggs' stint with investment fraud had come to an end by early 2019. He then went on to launch his own travel-based MLM company, iBuumerang.
Organo Gold scrubbed Buggs from their leadership executive website page a few months ago.
Buggs joined Organo Gold in 2010 and rose to be the company's top distributor. In 2016 Organo Gold appointed Buggs a Chief Visionary Officer executive position.
To this day neither Buggs or Organo Gold have publicly addressed the circumstances of Buggs' abrupt departure from the company.
Barry Cocheu has also left Organo Gold. He's rebounded as founder and CEO of Wellness BioSciences RX, a CBD oil MLM company set to launch next month.