Family First Life, Enagic & Amplifei cop FTC COVID-19 C&Ds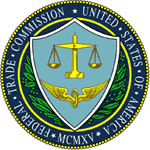 Family First Life, Enagic and Amplifei have received COVID-19 cease and desist demand notices from the FTC.
The notices pertain to fraudulent marketing claims related to COVID-19.
As reviewed here on BehindMLM, Family First Life is an MLM company marketing insurance.

Family First Life's cease and desist notice was sent out on December 27th, 2021.
The letter notice references "earnings claims related to COVID-19".
This is to advise you that FTC staff has reviewed social media posts made by Family First Life's business opportunity participants or representatives in December 2021.

We have determined that Family First life is unlawfully misrepresenting that consumers who become Family First Life business opportunity participants are likely to earn substantial income.
Examples cited by the FTC include various TikTok and YouTube videos;
@winwithffl on TikTok: Make your WEEKLY salary in ONE DAY as an Agent with Family First Life . . . .

What was your biggest paycheck in a month? — Last month I checked on mine and it was like $40k in a month. . . . —

What attracted you to the insurance business? — I think it was like a combination of multiple things.

I was really burned out with covid stuff, working at a hospital. And, my upline . . . I met him and . . . he was making some money, really good money.

And, I just didn't really have anything to lose at that point. So, I kind of just was like, let's do it.

@meighanadams on TikTok: I've been with Family First Life for 3 full months, okay, before joining Family First Life, I was a nurse for 7 years.

Okay, um, covid hit. I have a 5-year-old son with cystic fibrosis, his pulmonologist took me away from patient care, so I was kind of
home all the time, and it just wasn't the same.

So, I found Family First Life, jumped on board. . . Since jumping on board, it's changed my life, my family's financial
situation.

Last month I did $46,000 issue pay. One month, y'all. That's insane.

So, if you are a hard worker, if you're young, if you're energetic, if you're looking for a change and want financial freedom, let me know[.]… #financialfreedom.

FFL U.S.A. on YouTube: Hi there, my name is Lelah.

If you're like me, which many of you I'm sure are, you've been significantly impacted by the pandemic. I had lost my job, my career.

I had no prior life insurance experience. I started with Family First in January. This last weekend I had made – just in one weekend – what would have taken me 10 months at my prior job.

I'm a single mom with three kids, and if I can do this, anybody could do it. Click the link below to learn more.
Under US law MLM companies are responsible for marketing claims made by affiliates.
The FTC went on to warn Family First Life that
representations about a business opportunity, including earnings claims, violate Section 5 of the FTC Act … if they are false, misleading, or unsubstantiated and material to consumers.

Express and implied earnings claims must be truthful and non-misleading to avoid being deceptive, which means that claims about the potential to achieve a wealthy lifestyle, career-level income, or significant income are false or misleading if business opportunity participants generally do not achieve such results.

Even truthful testimonials from participants who do earn significant income or more will likely be misleading unless the advertising also makes clear the amount earned or lost by most participants.

Your business opportunity participants and representatives must immediately cease making all express and implied earnings claims that would be false or misleading to current or prospective participants
Family First Life's cease and desist was also forwarded to YouTube and TikTok.
TikTok banned MLM promotion in December 2020 but doesn't enforce the policy.

Amplifei's and Enagic USA's notices pertain to COVID-19 product claims.
Amplifei markets Hapinss branded supplements. Enagic USA markets Kangen branded water filters.
The FTC's notice to Amplifei was sent on December 9th. It accuses the company of "unlawfully advertising that AmpLIFEi's products treat or prevent" COVID-19.
Social media examples cited by the FTC include:
Robert Oblon, Amplifei CEO: I just finished my battle with Rona, and I won.

A healthy microbiome and strong immune system is how you beat it. #triadforthewin

Unnamed Amplifei distributor, posted to FaceBook: "Girls!!!!!!!!!!!! Just got back from the Amplifei convention!

HOLY MOLY!!!!! It's [sic] was incredible!!!!!!!!!!!!! Look at one of the newly launched products. . . FULVIC ACID??

WORRIED ABOUT COVID? NOT ANYMORE!!! . . .

Having a healthy immune system is nothing to sneeze at!

Our latest exciting breakthrough in nutritional science, ImmuneXP is the only dietary supplement on the market that combines three of nature's most powerful, synergistic, anti-inflammatory compounds (pinecone extract, humic and fulvic acid, and pyrroloquinoline quinone) in one.

EVERYONE NEEDS THIS!

Unnamed Amplifei distributor, posted to FaceBook: Vitamin A, D, & K to help fend off COVID ??

Luckily I get plenty of these daily in my new AmpLIFEi supplements!! Are you ready?

Unnamed Amplifei distributor, posted to FaceBook: IF YOU, OR A LOVED ONE, IS EXPERIENCING ADVERSE EFFECTS FROM THE COVID-19 SHOT, OR MANMADE VIRUS. . . THIS IS FOR YOU!

Amplifei's founder and CEO Robert Oblon making bullshit COVID-19 claims is particularly egregious.
If that's what's been stated in public, who knows what nonsense Amplifei are pushing behind closed doors.
The FTC's notice to Enagic USA was sent on December 9th. Enagic USA is also accused of unlawful COVID-19 advertising.

Examples cited by the FTC are taken from FaceBook and Twitter.
Unnamed Enagic USA distributor, posted to FaceBook: Let's not keep counting, whether deaths or becoming positive with this COVID.

Prevention is better than cure (Coach Cynthia), Kangen water maybe [sic] just simple to hear (it's water) but much to know of it's [sic] importance.

Unnamed Enagic USA distributor, posted to FaceBook: If worried about covid maybe it's time to look into one of these amazing machines….. Just saying!

Couldn't hurt right? #kdunlifestyle #legacybuilders #enagic

@CGeniusNOW on Twitter: A natural prevention method for COVID-19. . . #KangenWater #Enagic
While drinking water, filtered or otherwise, certainly has its benefits, I feel pretending it's a COVID-19 prevention or cure is so dumb it shouldn't be a thing.
But uh, here we are.
The FTC warns Amplifei and Enagic USA that
It is unlawful under the FTC Act, 15 U.S.C. § 41 et seq., to advertise that a product can prevent, treat, or cure human disease unless you possess competent and reliable scientific evidence substantiating that the claims are true at the time they are made.

For COVID-19, no such study is currently known to exist for the products identified.

Thus, any COVID-19- related prevention or treatment claims regarding such products are not supported by competent and reliable scientific evidence.

You must immediately cease and desist making all such claims.

You are also advised to review all other claims for your products and immediately cease and desist claims that are not supported by competent and reliable scientific evidence.
BlackOxygen Organics also copped a COVID-19 cease and desist for the same type of claims.
The FTC sent out its BlackOxygen Organics C&D on November 17th. Six days later BlackOxygen Organics announced it was shutting down.
BlackOxygen Organics' demise is believed to be related to toxicity issues with its products.
Other than issuing notices, US regulators have not taken any public action against the company or its executives.
These are the second FTC COVID-19 notices Amplifei, Enagic USA, Family First Life and BlackOxygen Organics have received.
The first were part of a batch sent out to 379 MLM companies in October 2021.