DS Domination beta Review: Dropshipping products?

DS Domination went into beta launch on August 23rd. Currently there is no information on the DS Domination website indicating who owns or runs the business.
The DS Domination "about us" page does not share information with the general public unless they join the company:
You are not allowed to view this page. This means you have not yet activated your purchase of this product.
Interestingly, the DS Domination website domain is registered to a "Kevin Hokoana" using an Army Post Office Box (APO) address in "Armed Forces Pacific".
Despite the domain being registered to Hokoana however, DS Domination affiliates are crediting "Roger Langille" as "behind the company", claiming he ' has been a top seller on EBay almost 10 year and was doing more than 7 figures a year!
A thread on the popular Warrior Forum (published on the 27th March, 2013) provides some additional information, indicating that both Kevin Hokoana and Roger Langille are seasoned affiliate marketers.
I have promoted some products for Kevin Hokoana, and made some affiliate sales, but he does not answer emails, and getting hold of the guy is next to impossible. I have even phoned him in the states, but no joy.
I work with Kevin as well and had trouble getting paid until I found out that he's an Air Force Major and was unavailable for a few weeks straight due to the North Korea stuff. I know Roger (his partner) really well too which is how I found that out.
I already have Kevin and Roger on Skype, and the promises keep coming about payment, but so far… nothing..

I won't be promoting anything else for them, because they are simply unreliable, and traffic is valuable, and I will be pushing the traffic to somewhere it is appreciated, and for affiliates promoters that respect their affiliates, because these two certainly don't!
Meanwhile Roger Langille credits himself as "the eBay trainer" on his personal blog, claiming to be a "Titanium Seller".
Currently, I am designing automated systems to allow people to monitor inventory, as well as automatically upload thousands of items in seconds. These systems will allow automation of eBay to take it to the next level and beyond.
On the executive side of things I haven't seen anything Roger Langille has been involved in but as an affiliate I've seen his named pop up as an affiliate of MyShoppingGenie (now defunct recruitment-based app opportunity), Visalus (weightloss) and Sozo (coffee berry).
Finally there appears to be some ambiguity as to where DS Domination operate of. As already mentioned, the company's domain is registered to Kevin Hokoana using an APO in what appears to be Japan. Meanwhile the company's Terms and Conditions state:
These Terms and Conditions shall be construed in accordance with and governed by the laws of the United States and the State of California, without reference to their rules regarding conflicts of law.

You hereby irrevocably consent to the exclusive jurisdiction of the state or federal courts in San Diego County, California, USA in all disputes arising out of or related to the use of the Site or Service.
And then a third address pops up on DS Domination's Privacy Policy Page –
This site is owned and operated by
DS Domination
15201 Mason Rd. Ste 1000 #145
Cypress, TX 77433
Whether DS Domination is based out of Texas, California or Japan is unclear.
Read on for a full review of the DS Domination Beta Launch MLM opportunity.
The DS Domination Product Line
DS Domination has no retailable products or services. Instead, the company bundles what appears to be some sort of Amazon based dropshipping platform with affiliate membership.
On the DS Domination website there's a promo video that states
any user can create an income within minutes. Simply by copy pasting product information from one company to another.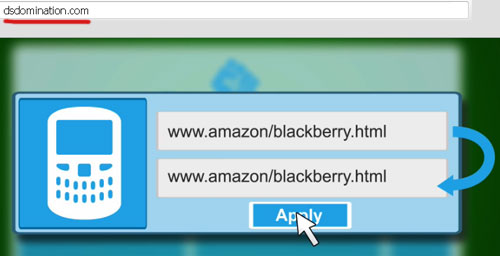 From the sounds of it and given Robert Langille's claims about drop shipping and ebay, this appears to be some sort of service that automates the listing of Amazon products on eBay at a marked up price.
This appears to be something Langille has offered before, as discussion in this WarriorForum thread from January 2013 outlines:
Hey Warriors, anybody have any info on this guy? Someone sent me to a pre-recorded webinar of him talking about his Amazon/Ebay arbritage system.

Any experience with his membership site? I think its like 47 bucks to start. Thanks!
The guy advocates signing up for suppliers using 'their descriptions' and 'their products' and selling it for a higher price.

Well, here's the problem with doing a 'push to eBay' system: You will be EXACTLY the same as every one else. You will not set yourself apart from anyone else and you will have no skills in undercutting any of your competition.
Interestingly enough, using Amazon to dropship items is against their terms and conditions.
DS Domination sell the above "service" for $19.95 a month.
The company all appears to upsell membership, adding additional dropshipping supplier availability.
Unleashed – $249 (one time payment)
Elite – $99 a month
Monopoly (no details provided)
The DS Domination Compensation Plan
The DS Domination compensation plan appears to be matrix based, with affiliate membership fees pumped into the matrix by new affiliates and then re-distributed back out amongst existing affiliates.
Monthly affiliate fees are also re-distributed out amongst affiliates as part of DS Domination's commission structure.
At the time of publication, DS Domination itself provides no information on its website about its compensation plan. The company's affiliates however are advertising the income opportunity as being based on either a 10 level matrix or unilevel.
Commissions are paid out as a percentage, with how much of a percentage being paid out dependent on what level an affiliate is placed on:
Level 1 – 50%
Level 2 – 10%
Level 3 – 5%
Level 4 – 3%
Level 5 – 2%
Levels 6 to 10 – 1%
100% of the commissions paid out by DS Domination appear to be affiliate funded and a combination of membership fees and training upsells.
Joining DS Domination
Basic affiliate membership to DS Domination (Pro) is $19.95 a month. Elite membership is $99 a month and then there are the Unleashed ($249) and Monopoly (???) upsells.
Conclusion
In the blueprint you will learn how to buy cheap in amazon and other places and sale high in eBay.

You can start for $20 per month and begin earning an income by simply copying products from one site to another.
DS Domination (which I believe stands for "dropship domination" doesn't appear to make much sense as an MLM business opportunity. On its own the concept of buying products from one shop and selling it at a higher price elsewhere sounds feasible, when combined with an MLM opportunity though it leaves little room for legitimacy.
As evidenced by DS Domination's compensation plan, when you're dealing with something that you're essentially just providing "how-to" advice for, that leaves company membership as your primary product.
In MLM, if a company is pushing affiliate membership as their primary product then recruitment is the name of the game and pyramid scheme issues present.
With 100% of the commissions paid out in DS Domination being sourced from affiliates and primarily tied into an affiliate paying monthly membership fees, DS Domination enters pyramid scheme territory.
You sign up as a DS Domination affiliate, you pay your affiliate membership fees and then recruit others who do the same. The more affiliate you and your up and downlines recruit, the more commissions you make.
Furthermore it's important to note that any commissions made as a result of using eBay, Amazon and any third-party services are external to the DS Domination comp plan, which only pays out on affiliate-funded fees.
Bottom line?
"How-to" advice doesn't qualify as an MLM product on its own, you need to be offering retailable products and services to end-users to demonstrate legitimacy and value in both your product and company.
DS Domination fails in this aspect.
Footnote: The above review was written based on information currently available on DS Domination. Pending any changes to the DS Domination business model and compensation plan, I'll conduct a follow-up review when the company launches.
There's no date provided on the website indicating when this will take place, so I'm not sure when the company expects to officially launch.