CBI Global securities fraud warning from South Africa

CBI Global has received a securities fraud warning from South Africa's Financial Sector Conduct Authority.
Cited "investigated parties" in the FSCA's April 26th warning are
Uhuru Tribe
Uhuru-X
Uhuru Cash
CBI X SA
CBI Global and
Coenraad Barend Nolte Botha
Uhuru Tribe was Botha's first cryptocurrency Ponzi scheme, launched in 2020.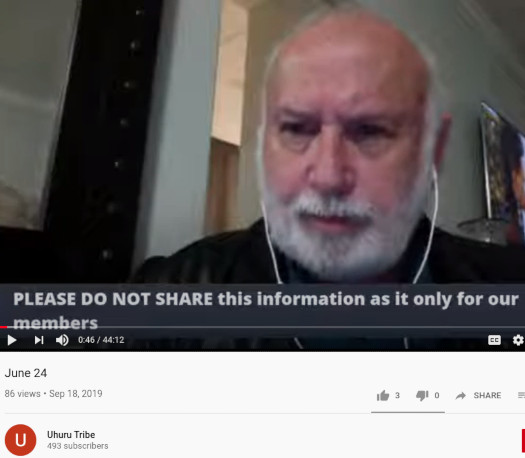 Uhuru Tribe operated through Uhuru Cash (UHC) and the Uhuru-X internal exchange.
When Uhuru Tribe collapsed in late 2020, Botha rebooted the scam as CBI Global.
The Ponzi scheme continued with CBI tokens. CBI X SA is the renamed internal exchange.
Following an internal investigation, the FSCA
suspects that the investigated parties may be conducting unregistered financial services business.

The investigated parties are not authorised to render any financial advisory and/or intermediary services.
This is the equivalent of a securities fraud notice in other jurisdictions.
The FSCA notes its investigation is ongoing.
The purpose of the investigation is to establish whether the investigated parties are conducting unregistered financial services business.
Although Botha is based out of Namibia, the majority of Uhuru Tribe and now CBI Global investors are South African residents.
Last month the Bank of Namibia moved to freeze CBI Global's and Botha's assets. This prompted Botha to turn around the sue the regulator.
In the meantime CBI Global continues to operate, primarily through the dodgy DafriBank processor.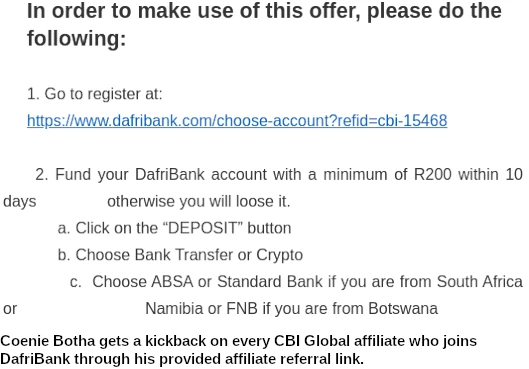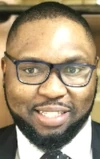 CBI Global is legally represented by Afrika Jantjies (right), a registered South African attorney.
Speaking of his law firm, in late March Jantjies publicly stated
We are the attorneys for CBI. Plus I act as the compliance officer for CBI Exchange Namibia.

If there is anything that is done unlawful or is not in line with the law, then it is my duty to advise my client to desist and stop and comply.
Whether Jantjies has advised Botha to shut CBI Global down and stop committing securities fraud in Namibia and South Africa is unclear.
Both the BON and FSCA regulatory investigations are civil in nature. If Botha is under criminal investigation that hasn't been made public.