California targets COTP, Elevate Pass, Metafi Yielders & more

California's Department of Financial Protection & Innovation has issued cease and desists to ten MLM crypto Ponzi schemes.
As listed in a September 27th press-release, along with their corresponding BehindMLM reviews if published, DFPI has issued cease and desists to:
Elevate Pass (reviewed August 2021, collapsed May 2022 and again in August 2022)
MetaFi Yielders (reviewed May 2022, collapsed later the same month)
Remabit (collapsed)
SityTrade (collapsed)
Sytrex Trade (reviewed August 2022, collapsed shortly after)
Vexam
Non-MLM crypto Ponzi Greencorp Investment was also targeted.
DFPI warns the above scams
allegedly offered and sold unqualified securities and ten of them also made material misrepresentations and omissions to investors.

The entities are all alleged to have used investor funds to pay purported profits to other investors, in the manner of a Ponzi scheme.

Furthermore, each of the entities had a referral program that operated in the manner of a pyramid scheme.
Recruitment of US residents into MLM crypto Ponzi schemes primarily takes place on social media, namely FaceBook, Telegram and YouTube.
The entities promised to pay investors commissions if they recruited new investors, and additional commissions if the investors that they recruited, in turn, recruited new investors.

The referral programs achieved their desired effect, incentivizing investors to create and post content to social media websites, such as YouTube, to entice others to invest in these entities.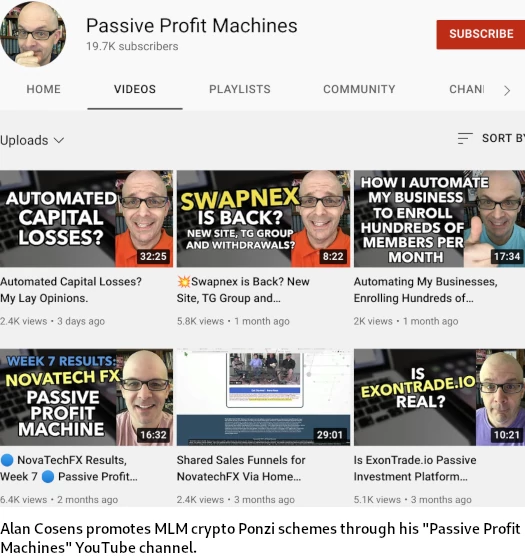 The entities in today's actions are classic examples of high yield investment programs (HYIPs).

These are investment frauds that typically promise high returns with low risk and overly consistent returns, provide little details about the people running the HYIP, use vague language to describe how the HYIP makes money, offer referral bonuses, facilitate deposits and withdrawals with crypto assets, and use social media to gain attention and attract investors.

These schemes often target the latest investment vehicle of opportunity and have previously targeted oil and gas investments, cannabis investments, and others.
The good news is when state regulators issue cease and desists, federal regulators typically aren't too far behind.
In the US the SEC regulates MLM crypto Ponzi schemes and scammers promoting them. More frequently of late we've also seen the DOJ file wire fraud and money laundering criminal charges.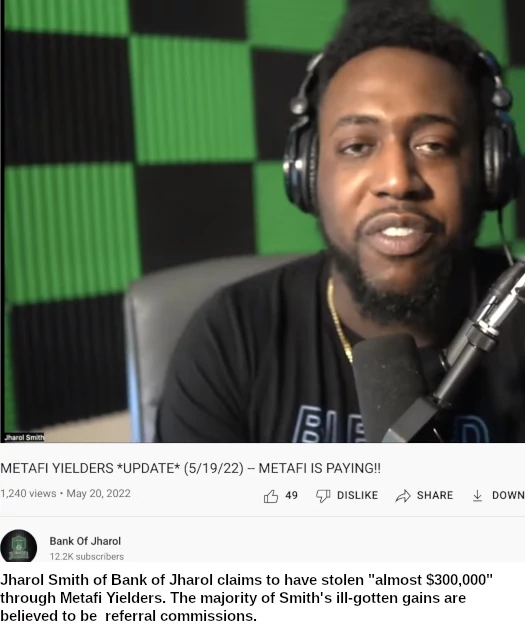 DFPI encourages victims of MLM crypto Ponzis and their promoters to file a complaint online. Complaints can also be filed at the federal level via the SEC.