COTP Review: Daily returns tether MLM crypto Ponzi

COTP stands for "Cryptos OTC Trading Platform". It's an MLM company that operates in the crypto niche.
COTP provides no credible company ownership or executive information on its website.
Instead COTP provides made-up executives represented by stock photos: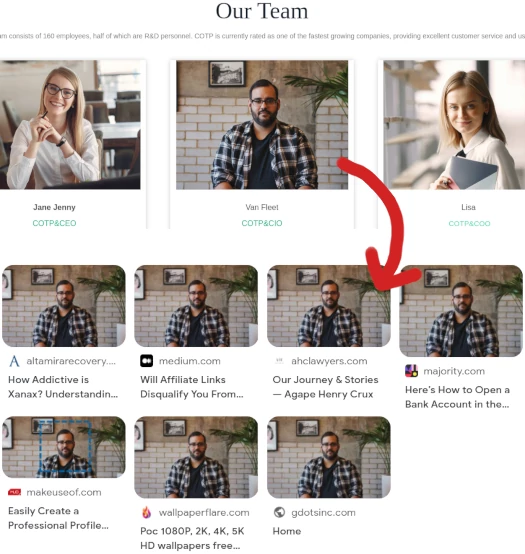 Despite COTP's CEO being "Jane Jenny" above, COTP's sole marketing video presents another CEO actor: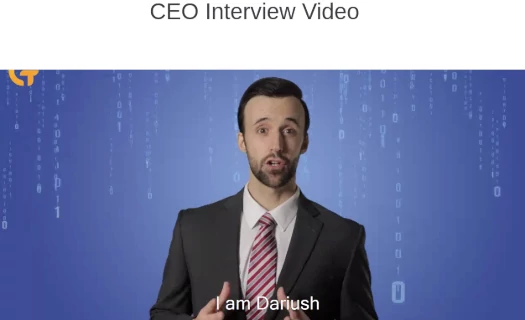 COTP can't seem to get their lies straight though. Dariush's script calls for him to introduce himself as COTP's "Technical Director".
In an attempt to appear legitimate, COTP provides a FINCEN certificate for an MSB registration.
These are typically applied for by offshore scammers using bogus details. In this case COTP has used a shell company incorporation in Colorado.
Cryptos OTC Trading Platform was incorporated with bogus details on 14th October, 2021.
For reference, Feng Yan is cited as the company owner. This person likely doesn't exist.
The address used to incorporate COTP in Colorado, which also appears on their MSB registration, belongs to an unrelated mail forwarding service (i.e. virtual address).
For the purpose of MLM due-diligence, basic incorporation and anything from FINCEN is meaningless.
Perusal of COTP's website source-code reveals the site is designed with Chinese in mind: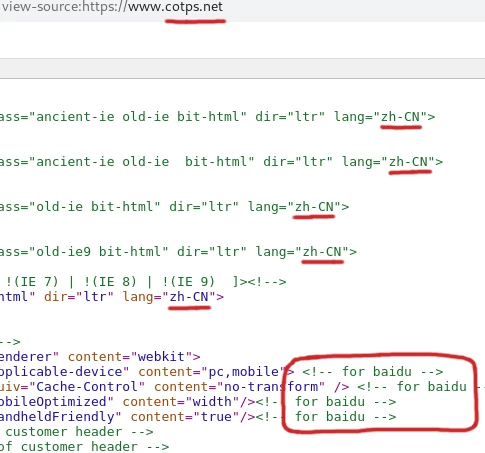 This strongly suggests whoever is running COTP is based out of or, at the very least, has ties to China or a neighbouring country.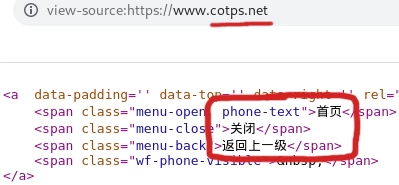 Alexa currently ranks the US as the only notable source of traffic to COTP's website (25%).
COTP runs two websites on the domains "cotps.com" and "cotps.net".
COTP's .COM domain was first registered back in 2019. The domain was purchased by its current owner(s) on February 8th, 2022.
COTP's .NET domain was first registered on October 2nd, 2021. The registration was last updated with an incomplete address in Singapore on February 9th, 2022.
As always, if an MLM company is not openly upfront about who is running or owns it, think long and hard about joining and/or handing over any money.
COTP's Products
COTP has no retailable products or services.
Affiliates are only able to market COTP affiliate membership itself.
COTP's Compensation Plan
COTP affiliates invest tether on the promise of a ROI.
Returns are paid every 2 hours, with affiliates required to manually invest if the maximum daily return is to be realized.
COTP don't provide specific ROI rates but promoters maximum daily returns at 3% to 4%.
COTP pays referral commissions on invested tether down three levels of recruitment (unilevel):

level 1 (personally recruited affiliates) – 15%
level 2 – 10%
level 3 – 5%
Joining COTP
COTP affiliate membership is free.
Full participation in the attached income opportunity requires investment in tether.
The reinvestment minimum amount is 9 USDT. I believe this is also the initial minimum investment amount.
COTP Conclusion
COTP is a simple Ponzi scheme that appears to be run out of south-east Asia.
Affiliates sign up, invest cryptocurrency and earn numbers on a screen every 2 hours.
Returns aren't realized until withdrawals are made, paving the way for earlier investors to steal the bulk of subsequently invested funds.
COTP deploy the typical trading Ponzi ruse:
COTP is a blockchain OTC and cryptocurrency exchange platform.

We provide users with a more free and safer trading environment, use AI intelligent algorithms to match users with the best orders.
COTP provides no verifiable evidence it is engaged in trading. Such evidence would be audited financial reports filed with financial regulators.
Shell company incorporation, FINCEN certificates, backoffice numbers on a screen and YouTube videos are not a substitute for this legal requirement.
COTP also fails the Ponzi logic test. If COTP's owner(s) actually had a trading bot capable of hitting 3% to 4% a day, they'd quietly use it themselves.
Through compounding, at 3% to 4% a day it doesn't take much to turn even a modest capital into a fortune.
Instead they're providing anyone with an internet connection access, which of course makes no sense.
Throw in securities fraud and stock photo executives – COTP is a classic MLM crypto Ponzi scheme.
As with all MLM Ponzi schemes, once affiliate recruitment dries up so too will new investment.
This will starve COTP of ROI revenue, eventually prompting a collapse.
The math behind Ponzi schemes guarantees that when they collapse, the majority of participants lose money.
Update 24th May 2022 – COTP has officially collapsed.