Elevate Pass Ponzi collapses again, Mark Verdellen cashes out

After recovering from losing its website a few months ago, Elevate Pass has collapsed again.
This time the reason is financial, with CFO Mark Verdellen cashing out and doing a runner.
Rather than just admit they've run out of invested funds to pay out, Elevate Pass has framed Verdellen's exit-scam as financial mismanagement.
Appearing in a video addressing his exit-scam and Elevate Pass running out of money, Verdellen read off the following script;
My name is Mark Verdellen and I would like to inform everyone about the situation within Elevate Pass.

The current financial situation of Elevate Pass is bad and I am fully responsible for it.

My poor decisions have lead to losing the majority of the company's capital. I acted alone in making those financial decisions without informing the rest of the founders.

I didn't notify the founders when a significant portion of capital was lost months ago. I have hidden and covered up the actual financial state of the company from them, and decided to act alone with the hope of recovering it back.

(This) resulted in putting the whole company in jeopardy.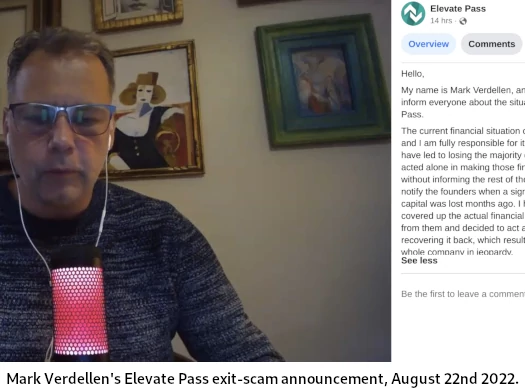 I apologize deeply to the founders and members. As a result of my actions, immediately I am stepping down (from) my position as CFO and member of Elevate Pass Limited.

I'm aware the Elevate Pass might take legal action against me.
Mark Verdellen is a serial Ponzi scammer. Prior to Elevate Pass he launched ImpulsX with serial scammer Darren Bradbury. Before that Verdellen was promoting Fred Stege's Elysium Capital Ponzi scheme.
Elevate Pass itself was a simple 200% ROI adpack Ponzi scheme.
Following Verdellen's exit-scam, Elevate Pass ringleaders Rafael Cebula (CEO), Jolanda Vroegh (COO) and Kaja Sikora (CMO), held a webinar to read out their own script;
Following Mark's statement and current events and the bad financial situation of the company, we want to assure our members that we, the founders, are not closing the company.

And we are not disappearing or hiding. We are available for you.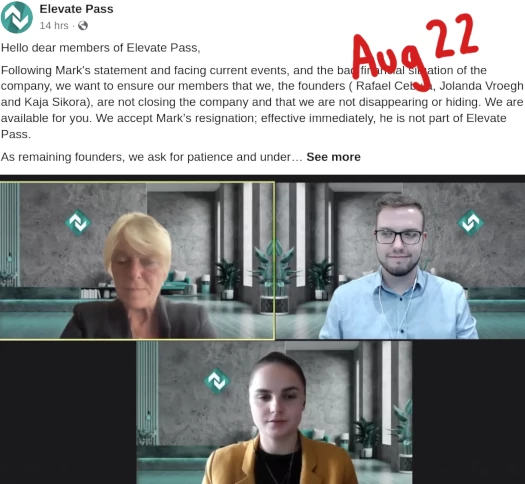 We accept Mark's resignation. Effective immediately he's not part of Elevate Pass.

As (the) remaining founders we ask for patience and understanding. We would like to inform you that we will need to pause cashback withdrawals over the next few months, as there is no trading capital.
At time of publication Elevate Pass' website domain was down. SimilarWeb tracked a steady decline in traffic over the past few months: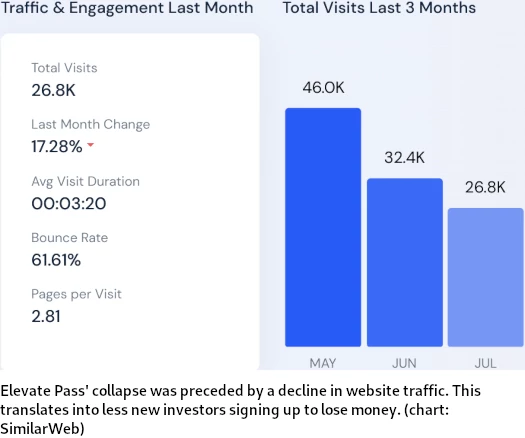 Rafael Cebula is originally from somewhere in Europe. After scoring UK citizenship back in February, Cebula announced he was leaving for Thailand on May 5th.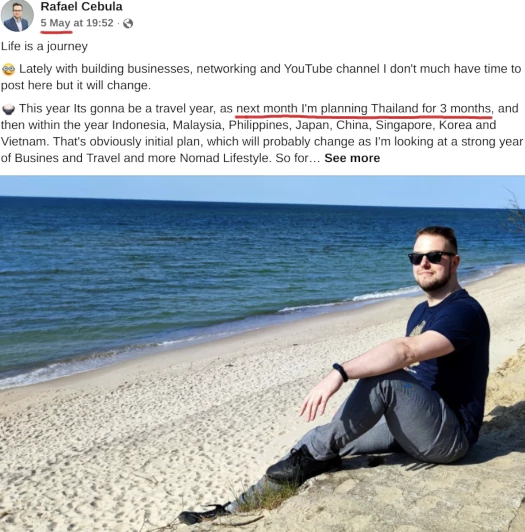 Elevate Pass' first collapse happened on May 11th. Cebula is currently still living it up in Thailand: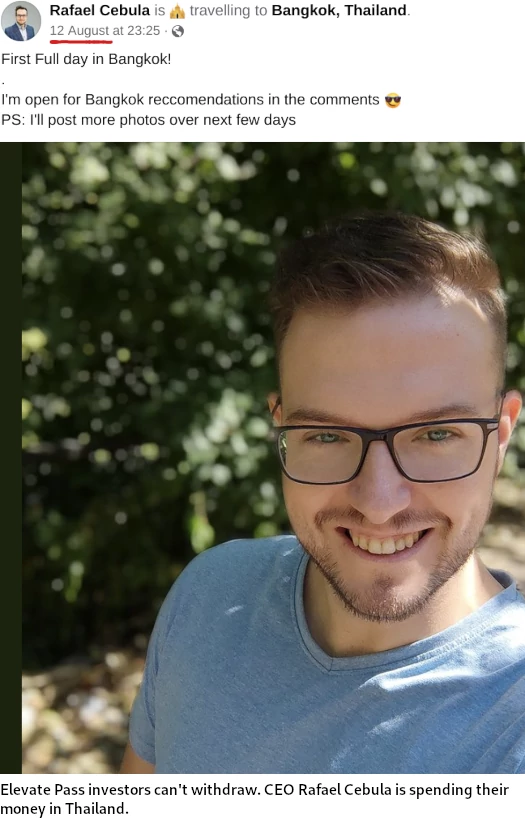 Not surprisingly, before Elevate Pass, Cebula was shilling Mark Verdellen's Impulsx Ponzi scheme.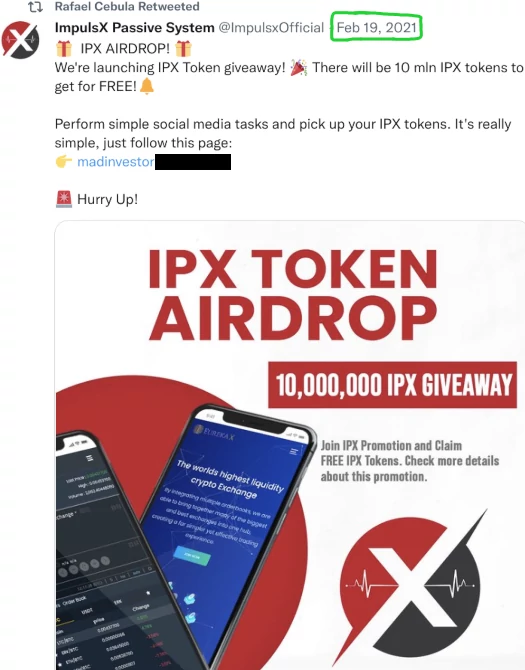 SimilarWeb's traffic estimates suggest the majority of Elevate Pass' victims are from the US (10%), Brazil (9%) and Iran (8%).
The total number of Elevate Pass victims and how much they've collectively lost is unknown.