$571 million judgment against Control Finance's Boris CEO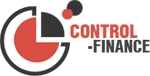 The CFTC has secured a $571 million dollar judgment against Control Finance CEO Benjamin Reynolds.
There's just one problem… Benjamin Reynolds doesn't exist.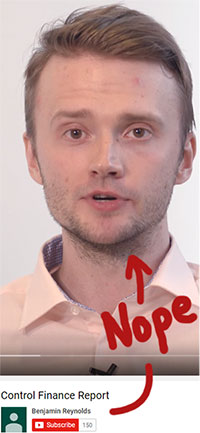 Control Finance was a Ponzi scheme launched in 2017. It was headed up by the guy on the right, a Russian actor playing "Benjamin Reynolds".
We've had a spate of Russian Boris CEO Ponzi schemes collapse lately; Wiseling and Beurax come to mind.
Whereas I'm not expecting any regulatory action to come of those, the CFTC surprised us by going after Control Finance in June 2019.
Unable to serve Reynolds in person (because he didn't exist), the CFTC obtained permission to executive service via publication.
Despite the regulator's best intentions, they soon discovered Control Finance's UK incorporation data was bogus.
This eventually lead to the CFTC abandoning its case against Control Finance altogether in April 2020.
Having surely realized they were chasing a regulatory black hole into Russia at this point, it was assumed the case against Benjamin Reynolds would also be dropped.
Not so. The CFTC persisted with a request for an Entry of Default against Reynolds.
That was granted, after which the CFTC filed for default judgment.
Default judgment against Reynolds was granted on March 2nd, 2021.
The court accepted the CFTC's fraud allegations as fact, finding;
During the Relevant Period, Reynolds and Control-Finance ultimately solicited and misappropriated at least 22,190.542 Bitcoin, valued at approximately $143,000,000, from more than 1,000 customers worldwide, including at least 169 who reside within the United States.

Reynolds … misappropriated customers' Bitcoin through thousands of circuitous blockchain transactions.

As a result, Control-Finance's customers have lost most if not all of their invested funds.
Just to drive home how successful Control Finance was as a Ponzi, having taken in $143 million, the scammers behind it only paid out $13,411.17.
Needless to say Benjamin Reynolds and the Russians behind Control Finance haven't been seen since its September 2017 collapse.
Here we are two and a half years later, and the CFTC has secured a permanent injunction against an individual who doesn't exist.
Alongside the injunction Reynolds has been ordered to pay $142.9 million in restitution, plus a $429 million penalty.
In light of Reynolds not existing, all of this reads like a complete joke. Yet the court order is real and reads like any other judgement.
Reynolds, who again doesn't exist, has been directed to pay an appointed Monitor.
The Monitor shall provide the Commission at the beginning of each calendar year with a report detailing the disbursement of funds to Defendant's customers during the previous year.

The Monitor shall transmit this report under a cover letter that identifies the name and docket number of this proceeding to the Chief Financial Officer, Commodity Futures Trading Commission.
So uh yeah. The CFTC thinks unidentified scammers in Russia are going to hand over over half a billion.
Yeah no worries guys, I'm sure the check's in the mail.
The default judgment against Reynolds is final and brings the CFTC's case against Control Finance to an end.
Pending any unexpected updates this brings BehindMLM's coverage of the Control Finance fraud case to a close.
Anyone up for explaining this colossal waste of regulatory and judicial resources?
Update 25th March 2021 – Control Finance CEO Benjamin Reynolds has been outed as Estonian resident Karl-Joonatan Mets.