CyberWealth 7 went into prelaunch in mid 2013 and launched shortly thereafter in early 2014.
The company is presented as being "a division" of Cyber Wealth Alliance, both of which are based out of the US state of California.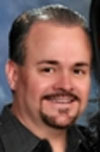 Heading up CyberWealth 7 (and presumably Cyber Wealth Alliance) is Jeff Crane (right), who serves as company President.
In 2012 Crane launched the 4 Color Gold opportunity, which saw affiliates get paid to recruit new affiliates and earn residual commissions (paid out of affiliate membership fees) through a series of 2×3 matrices.
Being dependent on affiliate recruitment, 4 Color Gold launched January 2012 and appears to have collapsed a few months later. Today the 4 Color Gold website domain is defunct.
4 Color Gold was set up in a similar fashion to CyberWealth 7 and Cyber Wealth Alliance, only then Crane called the parent company "The Cash Flow Alliance".
Taken from the BehindMLM 4 Color Gold review,
The Cash Flow Alliance's previous business adventures include the 'International Financiers Business Association' (IFBA), which was advertised way back in 2004 as a 'profit share' program and appears to be now defunct.

Another failed Cash Flow Alliance opportunity includes something called '10k21days', which dates back to around 2009.
Why Crane renamed The Cash Flow Alliance to the Cyber Wealth Alliance is unclear.
Prior to 4 Color Gold Crane was an affiliate with Royal Cruise Matrix (2009). Royal Cruise Matrix was quite obviously the inspiration behind 4 Color Gold, with it too charging affiliates a participation fee and then relying on them filling a series of matrices (via recruitment) in order to get paid.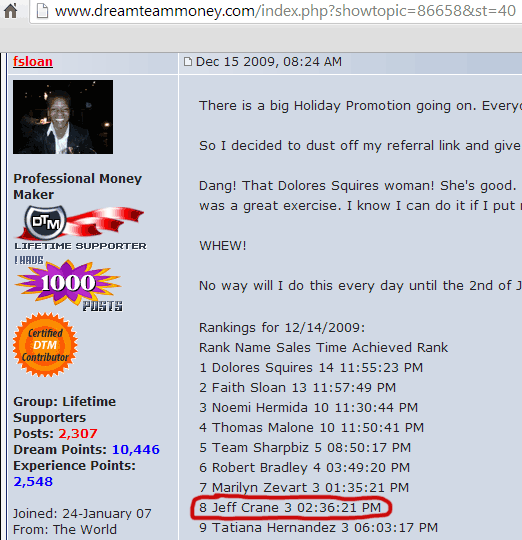 In the above image, Faith Sloan lists Crane as the 8th ranked affiliate in Royal Cruise Matrix.
Faith Sloan incidentally is currently facing a civil lawsuit filed by the SEC over her involvement in the Ponzi scheme TelexFree.
Read on for a full review of the CyberWealth 7 MLM business opportunity. [Continue reading...]