MOBE processor cries croc tears, claims TRO will render it insolvent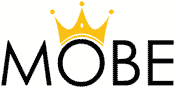 Whenever we see a major regulatory bust, there's always at least one individual or entity that believes the rules don't apply to them.
For whatever reason, the concept of "funds obtained through illegitimate business activities don't belong to you" doesn't ring home.
Following the recent FTC shutdown of MOBE, Qualpay have stepped up and demanded an exemption from the TRO currently in place.
Qualpay, a California-based processor, claims it offers 'a better way to offer and manage payments with our modern payments platform'.
With respect to processing MOBE payments, Qualpay appears to have used Synovus Bank.
Owing to the risky clients Qualpay took on, Synovus Bank established a reserve account to deal with MOBE chargebacks.
Since partnering with MOBE eighteen months ago, Qualpay has processed $6.3 million dollars.
Since the TRO was granted, Qualpay claims to have paid out over a million dollars in chargebacks.
Despite being requested to submit evidence detailing the alleged chargebacks however, as of June 26th Qualpay has failed to provide the MOBE Receivership with any.
With $6.3 million dollars that rightfully now belongs to the MOBE Receivership in the balance, on June 22nd Qualpay filed a motion seeking relief from the TRO.
In a June 26th response filing, the Receiver states
Qualpay contends it does not have to comply with the Court's Order because of its interpretation of certain provisions in its Merchant Agreement with MOBE and its precarious financial position.
The Receiver essentially argues that the specifics of the Merchant Agreement are irrelevant. The balance of MOBE's accounts with Qualpay are Receivership property and should be handed over as per the granted TRO.
The Receiver goes on to site serious discrepancies by Qualpay as evidence they shouldn't be trusted with MOBE's funds, frozen or otherwise.
Qualpay initially reported that the credit card reserves it refused to turn over totaled $7.4 million.

Subsequently, Qualpay reported that it was mistaken when it reported that it was holding $7.4 million; instead, it reported that the amount was only $6.3 million.

While Qualpay maintains this error was a simple mistake, it was not disclosed until after Qualpay admitted it had paid almost $1 million in chargeback liabilities.

Qualpay maintains it did not utilize any of the reserves to pay the chargebacks, but it has provided no documentation to the Receiver concerning this issue.

At a minimum, Qualpay has admitted to a $1 million error, after it paid approximately that same amount in chargebacks.

Qualpay also has paid the chargebacks, apparently, without consulting the Receiver, despite a requirement that it do so.
Had Qualpay of just complied with the TRO, as every other MOBE payment processor has done, that'd be the end of it.
Instead, they now find themselves accused of negligence and being "untrustworthy".
Qualpay's fraud detection systems should have flagged MOBE as potentially engaging in fraudulent conduct.

MOBE's December, 2016 application to open a Qualpay account indicated that MOBE anticipated annual credit card transaction volume of $200,000.

During Qualpay's "underwriting process", Qualpay asked several questions that should have raised "red flags" about a potential high risk business.

("What is fulfillment for 3 day business summit from time card is charged? What percent is upsold to Titanium/Platinum/Diamond pkg?").

The December, 2016 application also indicates MOBE applied for several different accounts at the same time.

("…We could go ahead and approve this account or would you prefer that we hold off and approve all of them at the same time?").

Qualpay reportedly opened seven credit card processing accounts for MOBE, but subsequently closed two of them based on excessive customer chargebacks/complaints.

Despite this, in the 17 ½ – month period while Qualpay operated the credit card processing accounts for MOBE, it processed approximately $80 million in credit card transactions, and saw fit to accumulate $6.3 million in reserves.

The $80 million, obviously, dwarfs the expected $200,000 in annual sales reported on the application
Apparently Qualpay didn't bat an eyelid over MOBE applying with an estimated $200,000 in sales and then pushing through $80 million.
Quite obviously as long as they got paid their commission cut, Qualpay didn't give a crap how MOBE were generating revenue.
Moreover, the amount of reserves held is itself a red flag. Credit card processing companies, such as Qualpay, typically view chargeback rates of one percent or greater as excessive.

While Qualpay has failed to disclose the total amount of credit card transactions that presently are subject to potential chargeback activity, the $6.3 million in reserves obviously far exceeds one percent of the total sales occurring over the past 18 months.

In all likelihood, the $6.3 million in reserves would be in the range of 20 percent of the outstanding sales for which chargebacks are even possible.

The question, then, is why Qualpay undertook no action to limit its exposure to potential chargebacks, given that it determined that it needed to hold an extraordinarily high amount of money in reserve.
Because "show me the monayyyy!" Duh.
Qualpay's motion fails to explain how, or why, it was unconcerned that the volume of transactions was 400 times the amount projected.

Clearly, the increase in volume, and the exorbitant rate of chargebacks, bothered Qualpay because in early 2018, Qualpay denied MOBE's applications for additional accounts, for unspecified reasons.

It is likely that Qualpay's failure to act sooner exacerbated injuries to consumers.
The Receiver goes on to provide a communication it received from a 71-year-old MOBE victim who claims to have "just followed the program".
After losing "nearly $100,000" to MOBE, the victim states he or she has been left with "no savings … no 401K … nothing at all".
The Receiver emphasizes Qualpay's role in MOBE's business operations and the liability that brings.
The potential for credit card processor liability for assistance or participation in a merchant's fraudulent enterprise has been recognized by the Eleventh Circuit.

In this case, Qualpay could not have missed the furiously-waving red flags.

Qualpay's refusal to shut down its profitable business relationship with MOBE, despite clear signals that MOBE's conduct was fraudulent, enabled MOBE to continue with its swindle.

Qualpay may have been aware, or even complicit, in MOBE's fraud, and in equity ought not be preferred over consumers who were innocent victims.

Qualpay's efforts to pay itself in full to cover its complicity with MOBE should be rejected.
Based on Qualpay's motion, the processor now finds itself teetering on insolvency following MOBE's shutdown.
It is apparent from Qualpay's motion that, through poor business practices, it has placed itself in the precarious position of courting insolvency due to the failure of a single customer.

Qualpay even suggests that it could become insolvent even if it is permitted to use MOBE's money to pay chargebacks.
Qualpay's poor business decisions aside, the Receiver cites the risk of imminent insolvency as making 'it clear Qualpay is a poor choice to hold the $6.3 million in credit card reserves.'
The Receiver has asked the Court reject Qualpay's motion, which asserts it "owns" the MOBE funds it holds, and order it to hand over said funds as required by the TRO.
The funds Qualpay seeks to use – the $6.3 million of MOBE's money – would deplete the receivership estate of a significant asset that otherwise would be available to pay injured consumers.

Qualpay's asserted noble desire to pay customers is thus not at all noble; it seeks to pay itself 100 percent of the amount it and Synovus Bank already owe consumers.

The effect, of course, would be to deplete the receivership estate of $6.3 million that otherwise would be available for consumer redress.

The Receiver's concern over the treatment of consumers potentially injured outside the "applicable window for chargeback exposure" is very real.

The FTC estimates the amount of consumer injury is $125 million.

The $6.3 million that Qualpay is attempting to liberate for its own use would help to offset that $125 million of consumer injuries.
After cleaning up its own mess, Qualpay can of course file a claim with the MOBE Receivership – which is typically how these issues are dealt with.
If cleaning up its own mess renders Qualpay insolvent, then so be it. Again, that's not a problem the MOBE Receivership or MOBE's victims should carry the burden for.
The only evidence Qualpay has submitted to the Court, or to the Receiver, to demonstrate its claim that it could be driven out of business by having to pay the chargebacks at issue is the
affidavit of Qualpay's chief executive officer, Craig Gass.

Mr. Gass's affidavit makes it sound as if Qualpay is barely able to break even during its normal operations.

If true, it is Qualpay's own fault it is operating in such a precarious state.

Still, Qualpay has not provided the Court or the Receiver with any documentary evidence demonstrating its supposedly dire financial situation.

Qualpay's conduct demonstrates that it is not well-run, and that it otherwise is untrustworthy.

Qualpay's efforts to avoid this process to protect itself based on its own claim of exigent circumstances should not be permitted by this Court.
The Receiver has asked the Court deny Qualpay's motion and return the $6.3 million it holds in full.
A decision on Qualpay's motion is pending.
Update 2nd June 2020 – QualPay's campaign has come to an end following a suspended $46.7 million settlement with the FTC.