Ripple Labs fined $700,000. MLM cryptocurrencies?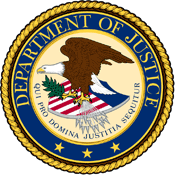 If you're wondering why there hasn't been an MLM cryptocurrency established in the US yet, it's because it's much easier to get away with running a Ponzi scheme in countries where financial regulation isn't up to scratch.
Do I mean to say that every cryptocurrency is a Ponzi scheme? Hardly, but I've yet to see one MLM cryptocurrency business pass compensation plan analysis.
OneCoin and uFun Club are two of the primary players in the niche at the moment, with both running questionable business models.
Both see affiliates invest real funds, which are then converted into Ponzi points (OneCoin tokens and uTokens respectively), which are backed by nothing more than invested affiliate funds held in reserve.
Both schemes are currently heavily targeting South-east Asia, whilst steering well clear of tighter regulatory environments such as that of the US.
And anyone who thinks that isn't by design is delusional.
Yesterday saw the Ripple Labs fined $700,000 and subjected to additional penalties, for failing to register with FinCEN and establish and maintain an adequate anti-money laundering program.
And this is precisely what MLM cryptocurrency companies will be up against if they venture into the US.
For those unfamiliar with Ripple Labs, they operate the XRP cryptocurrency which, according to the Department of Justice, is currently 'the second-largest digital currency by market capitalization'.
In a nutshell, you hand over real funds to Ripple Labs and they give you XRP, which functions like countless other cryptocurrencies out there.
What Ripple Labs failed to do though was register with FinCEN and establish adequate anti-money laundering policies and procedures.
This negligence, uncovered following simultaneous criminal and civil investigations into the company, resulted in a $700,000 fine and agreement by Ripple Labs to clean up their act.
The agreement is the culmination of a criminal investigation conducted by U.S. Attorney's Office and the Internal Revenue Service's Criminal Investigation Division.

FinCEN joined the investigation with a parallel civil enforcement action.

In that action, Ripple Labs and XRP II have agreed to pay a $700,000 civil penalty, $450,000 of which will be designated a forfeiture to settle issues raised in the U.S. Attorney's investigation.

The agreement formalizes the steps Ripple and its subsidiary must take to bring its virtual currency operation within the existing regulatory framework for money services businesses.

The agreement consists of a settlement agreement, an agreed statement of facts, and a remedial framework for the company going forward.

Aside from monetary penalties in the form of forfeiture, the remedial framework requires the migration of any component of Ripple's business that is engaged in the exchange of virtual currency into an entity registered with FinCEN.

In addition, the agreement calls for continued enhancements to the company's anti-money laundering (AML) controls and training program.

Further, the remedial framework calls for external audits through the year 2020, enhancements to the ripple protocol, increased transaction monitoring and an extensive review of historical activity.
Ripple Labs did finally register with FinCEN through a subsidiary XRP II, but they were still nabbed for failing to implement anti-money laundering controls.
But here's where it gets really interesting.
Ripple Labs' XRP is a straight-up cryptocurrency. There's no income opportunity attached, nor are Ripple Labs an MLM company.
Can you imagine what would happen if OneCoin or uFun Club applied to register with FinCEN?
For those unfamiliar with the regulatory body, FinCEN are the Financial Crimes Enforcement Network, who operate within the framework of the Department of Treasury.
FinCEN's mission is to safeguard the financial system from illicit use and combat money laundering and promote national security through the collection, analysis, and dissemination of financial intelligence and strategic use of financial authorities.
As per FinCEN documents specific to the Ripple Labs enforcement action,
The Bank Secrecy Act and its implementing regulations require Money Services Businesses ("MSBs") to register with FinCEN by filing a Registration of Money Services Business ("RMSB"), and renewing the registration every two years.

The Bank Secrecy Act and its implementing regulations require MSBs to develop, implement, and maintain an effective written anti-money laundering ("AML") program that is reasonably designed to prevent the MSB from being used to facilitate money laundering and the financing of terrorist activities.
How do you think two businesses, both of which have remodeled Zeek Rewards' Ponzi points business model and attached a cryptocurrency to it, would fare if they attempted to register?
In addition to that I checked both uFun Club and OneCoin's websites, neither of which has any signs of anti-money laundering programs in place.
Bit hard that, when your entire business model revolves around laundering affiliate funds globally and hoping regulators are asleep at the wheel.
And so far that's worked.
Despite a recent regulatory crackdown in Thailand, a lack of payment processor to honor withdrawal requests through and an estimated $1.17 billion having been invested, uFun Club are currently freely operating in Malaysia.
OneCoin meanwhile target Europe, advertising their scheme through articles placed on BusinessForHome.
How much headlines such as "OneCoin – 240,000 Paid Members After 5 Months" (May 3rd) and "Juha Parhiala – OneCoin Hits $625,000 Per Month" (May 5th) cost to place I have no idea, as there's a complete lack of disclosure in either article.
Leading US affiliates in uFun Club recently estimated that around 3000 US citizens had thus far invested in the scheme.
How much US investor activity is taking place in OneCoin is unclear, but Alexa currently estimate that the US accounts for 4.9% of all visitors to the OneCoin website.
Once again, neither of these companies are registered with FinCEN and neither has any visible anti-money laundering programs in place.
If either well and truly takes off in the US, how long do you think it's going to be before they attract the attention of FinCEN, the DOJ and/or the IRS?
And you think a $700,000 fine and five years of increased scrutiny and reporting is a pain? Wait till the Ponzi fireworks start…