Unascos schmooze Indonesian politician at hotel dinner

Unascos activity around the world has all but stalled.
With over fifty uFun Club arrests in Thailand, China quieting down following arrests earlier this year, nothing much happening in Malaysia and efforts to expand into Samoa thwarted, things are pretty quiet out there.
Now in an effort to relive the theft that took place through uFun Club, in a new video Unascos claim to be "exploring a new market in Indonesia".
Unascos (as uFun Club) had previously told investors they were opening up a nickel mine in Indonesia, however local authorities later confirmed that no such company existed.
Despite this, Unascos is now touting the opening of a "nickel project" in September.
And perhaps hoping to fend off regulatory investigations as they've done in Malaysia, Unascos are seeking inroads into Indonesia via political protection.
In a video dated August 15th, footage has emerged of a Unascos-branded dinner and press-conference: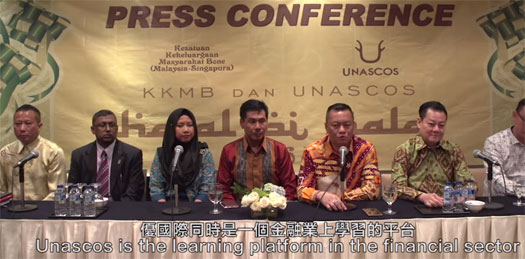 In attendance and speaking at the event was the Indonesian Coordinating Minister for Economic Affairs, Sofyan Djalil: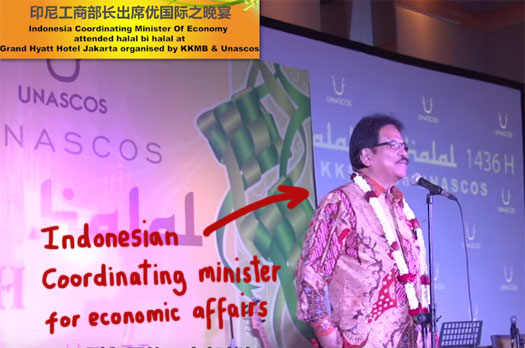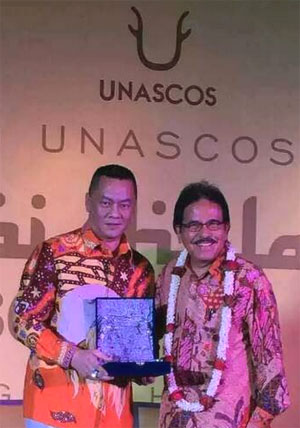 In the video, uploaded to the official Unascos YouTube channel on August 18th, Daniel Tay claims Unascos invited "several ministers and leader NGOs in Indonesia" to the dinner. Tay goes on to claims "some senior officials" also attended.
Meanwhile what capacity Sofyan Djalil attended the uFun Club event in is unclear, specifically whether or not he was representing his public office.
In addressing the crowd, Djalil stated that "nickel exploitation would bring lots of profits".
Footage from the Unascos video (footage at the end of this article) shows Djalil speaking at the event and wearing a ceremonial flower wreath.
The press-conference was held prior to the dinner, with the stated aim being"to let everyone understand about Unascos". Tay told those in attendance that Indonesia was a "huge market", a "strong economy system" and "stable political system".
The last point is no doubt of particular importance to Tay, as it is believed political connections in Malaysia are behind a lack of investigation into the billion dollar Ponzi scheme.
BehindMLM previously uncovered links between Malaysian politicians and royalty with Unascos officials (then uFun Club and uMatrin).
And if we learnt anything from that, it's that Tay has a penchant for embedding his Ponzi empire within local politics of the countries he's primarily operating in.
We've seen it in Malaysia and more recently spectacularly fail in Samoa. Meanwhile in countries where local governments aren't receptive to hosting Unascos, preliminary operations are abandoned (Australia, the UK, Thailand, the US and China are prime examples).
Tay claims that a stable politicial system means Unascos has "more potential to develop in Indonesia".
[3:30] (Narrator): Unascos wished to get more publicity and brand recognition in Indoesia's market.

[3:05] (Tay): We wish to gather more entrepreneur (sic) to make investment in Indonesia through our platform, Unascos.
Djalil also wished Unascos well, stating he "wished more entrepreneurs would join the project". He then presented Daniel Tay with an "honor medal":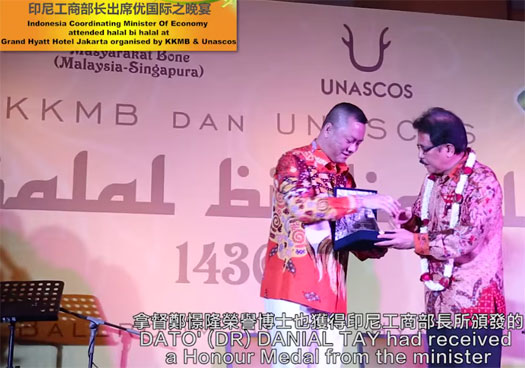 Whether or not this was an official Indonesian state honor is unclear.
Also unclear is the extent to which members of Indonesian politicians and ministers might be involved in and/or associated with Unascos, and to what extent.
Are we going to see the same denials from officials we saw in Malaysia later down the track in Indonesia too?
Stay tuned…
Update 3rd August 2021 – As at the time of this update the video referenced in this article has been marked private.
As such I've removed the previously accessible YouTube link.