uFun Club accountant caught fleeing, arrested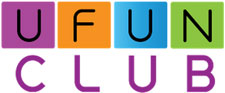 Following a warrant issued for the arrest of retired General Athiwat Soonpan and his wife, news today that another uFun Club executive has been arrested.
The latest executive of UFun Store arrested today was Ms Namanaphan Tarabundit. She was arrested in Nong Khai while trying to flee into Vientiane.
Vientiane is the capital city of neighboring Laos, which borders Thailand to the north.
Royal Thai Police commissioner Pol Gen Somyot Phumphanmuang said the woman held 9,000 shares in UFun Store valued at 900,000 baht.

But she was the sole executive who could sign off bank transactions.

Within six month time, she has signed off more than 80 transactions  value over 116 million baht ($3.5 million USD) to affiliates of UFun Store, he said.
I'm guessing 9,000 shares corresponds to 9000 uTokens, or whatever fractional method was being used by the company to track the coins.
Tarabundit's arrest brings the total to five, with more expected over the coming week.
Thai authorities have formally requested Malaysia extradite uFun Club executives currently believed to be hiding out there.
Thai police have now sent warrant to Malaysia seeking its cooperation to hunt down Arthit Parnkaew and extradite him back to Thailand to face charges.
Reports out of Thailand suggest Athiwat Soonpan fled to the US last Friday. Whether or not Thai authorities will request the US extradite him remains to be seen.
Meanwhile the other uFun Club executives with warrants issued against them remain at large.
Of note is that Thai police have discovered Parnkaew, who is credited with being the owner of uFun Club, is of Malaysian nationality but used a Thai ID card to register the business.
Police revealed Parnkaew had previously been arrested and charged for dealing in counterfeit goods.
Also revealed was the assets police have seized over the past few days. A raid on Athiwat Soonpan's residence was particularly fruitful, with police seizing 'several land title deeds in several provinces and many cars'.
The number of assets that were previously seized were so substantial that authorities had to find alternate holding facilities in order to accommodate all of them.
Looking forward,
As to whether the DSI will be accepting the case to investigate, further consideration of the evidence will have to be considered in order to decide if the case warrants special investigations.

Meanwhile Department for Special Investigations (DSI) deputy secretary-general Pol Col Paisit Wongmueng revealed that he will be calling a meeting tomorrow with authorities for a progress report on the ongoing investigation.

The meeting will also be looking into the legal charges being filed against the company and the circumstance leading to the arrest of the suspects.

He stated that this was to ensure that all parties were on the same page and efforts will be coordinated.
Stay tuned…