Sebastian Greenwood's OneCoin fraud indictment details

The mystery of OneCoin co-founder Sebastian Greenwood's post-extradition disappearance is over.
On April 6th Greenwood's 2018 indictment was unsealed, giving us all the juicy details.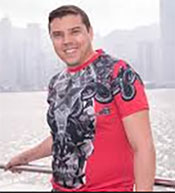 About a year and a half ago, we caught wind of Greenwood's arrest in Thailand.
Thai authorities let slip Greenwood (right) had been extradited to the US, which I believe was information not intended to be made public.
Since the November 2018 extradition there has been no information whatsoever as to Greenwood's status.
As per the unsealed filing, Greenwood was indicted as "Karl Sebastian Greenwood" by a grand jury on February 6th, 2018.
For those keeping track, this is five months after Ruja Ignatova's indictment.
Greenwood indictment details five counts of fraud:
conspiracy to commit wire fraud;
wire fraud;
conspiracy to commit money laundering;
conspiracy to commit securities fraud; and
securities fraud.
It was a part and an object of the conspiracy that KARL SEBASTIAN GREENWOOD, the defendant, and others known and unknown, willfully and knowingly, having devised and intending to devise a scheme and artifice to defraud and for obtaining money and property by means of false and fraudulent pretenses.

GREENWOOD, and others working on his behalf, made and caused to be made false statements and misrepresentations soliciting individuals throughout the world, including in the Southern District of New York, to invest in "OneCoin," a purported cryptocurrency, and thereby caused individuals in the United States and elsewhere to purchase OneCoin packages, and resulting in the receipt of over $1 billion of investor funds into OneCoin-related bank accounts.
The DOJ are seeking forfeiture of any proceeds Greenwood obtained through OneCoin.
In the "Overt Acts" section of the indictment, two unnamed co-conspirators are referenced.
On or about July 1, 2015, GREENWOOD sent an email to a co-conspirator not named herein ("CC-1"), stating in part, "I thought this could go out tonight, problem is I don't have the access to send out to the members," and attaching a document which announced a July 4, 2015 online webinar hosted by CC-1 and others to mark the official opening of the United States market for OneCoin.

On or about July 4, 2015, CC-1 participated in an online webinar, later posted to YouTube.com, in which CC-1 announced the official opening of the United States market for OneCoin.

On or about August 18, 2015, in order to purchase a OneCoin package, at the direction of a second co-conspirator not named herein ("CC-2"), a victim residing in the United States wired approximately $5,548 through a correspondent bank located in New York, New York, to benefit a bank account held in the name of "oneCoin Ltd.," opened at the direction of CC-1 at Mashreq Bank in Dubai, United Arab Emirates.
Digging into our archives, on July 7th 2015 BehindMLM reported on OneCoin's US launch flop.
The July 4th online webinar featured Ruja Ignatova, who I believe is the unnamed "CC-1".
As for "CC-2", that's wide open.
CC-2 would have to be someone promoting OneCoin in the US in 2015, who was also high profile enough to be named a co-conspirator.
OneCoin's attempt to launch in the US was headed up by Maurice Katz and Sal Leto.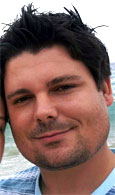 In September 2015, Leto (right) hosted a webinar in which he stated;
(OneCoin) has acquired a hundred and eighty banking licenses, to legally own their own banks, their own branch and their own office, inside all one hundred and eighty countries that we operate in.

One of those countries is the United States of America, right?

Right now (OneCoin) is going through the Securities and Exchange Commission approval process, of having their banking license inside the United States approved.
That was of course baloney, but positions Leto as a strong candidate for CC-2.
To date US authorities have taken no overt action against Leto, who continues to defraud the general public.
Leto's recently launched Auvoria Prime, a securities fraud investment scheme.
Maurice Katz is a CC-2 possibility, however I believe Leto was primarily liaising with OneCoin corporate.
I've ruled out any of OneCoin's arrested money launderers, as none of them were promoting OneCoin as affiliates. If anyone has any other suspects, let us know in the comments below.
Presumably since his extradition in November 2018, Greenwood has been held at New York MCC under "Karl Greenwood".
Looking forward in Greenwood's case, a pretrial conference was scheduled for April 3rd.
On April 1st the DOJ requested an adjournment, owing to them providing "additional discovery materials to" Greenwood.
Counsel for the (Greenwood) … has indicated that the defendant requires additional time to review those materials and to engage in any appropriate discussions with the Government regarding a potential resolution of this matter.
On April 6th Greenwood's pretrial conference was rescheduled for June 3rd.
Separately, on April 6th the DOJ requested Konstantin Ignatov's April 8th sentencing hearing be rescheduled.
Because the defendant's cooperation is not yet complete, the Government respectfully requests that the sentencing date be adjourned for approximately three months.
It is highly probable part of Konstantin's undisclosed plea agreement has him providing the DOJ with evidence against Greenwood.
This is likely connected to the "additional discovery materials" provided to Greenwood.
It will also likely see Konstantin testify at Greenwood's trial, should it come to that.
With the amount of evidence the DOJ has on Greenwood, and the assistance they've wrangled from OneCoin insiders, I really can't see him going to trial.
It'll be a repeat of the Mark Scott verdict, ultimately resulting in a harsher penalty than if Greenwood cooperates.
At this stage I don't think the DOJ sees it happening either, hence the three month extension on Konstantin's sentencing (it's assumed Konstantin's sentencing will see him enter witness protection, after which he wouldn't be able to testify at Greenwood's trial).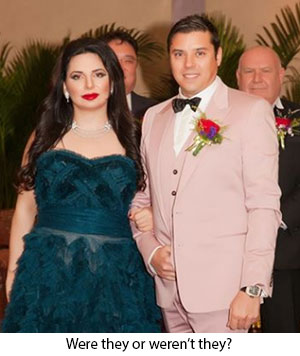 Greenwood's cooperation will likely involve spilling the beans on Ruja Ignatova. That said, I suspect the DOJ already knows where she is (a country with no US extradition agreement or that won't extradite).
Greenwood may also be able to provide valuable intel on other yet to be apprehended OneCoin insiders. Frank Schneider and Frank Ricketts come to mind.
And of course whether the DOJ's case trickles down to OneCoin's notable promoters (Juha Parhiala, Igor Alberts, Kari Wahlroos, Sal Leto, Simon Le, Habib Zahid, the Steinkeller brothers, Jose Gordo, Muhammad Zafar etc.), remains to be seen. Irina Dilkinska is likely also a person of interest.
Stay tuned for updates as we continue to track the DOJ's OneCoin case.
Update 20th June 2020 – Sebastian's pre-trial conference has been rescheduled from June 24th to August 5th.
Update 8th August 2020 – As per a telephonic pre-trial conference held on August 5th, the conference has been adjourned to October 5th.
Update 6th October 2020 – As per a motion filed by Greenwood on September 28th, the status conference has again been adjourned to December 18th, 2020.