Ruja Ignatova was originally indicted on October 12th, 2017

The specifics of Ruja Ignatova's OneCoin exit-scam are coming together.
The latest piece of the puzzle is the revelation that Ignatova was initially indicted back October 2017 – around the same time she "went on maternity leave".
Still unclear is exactly when US authorities began investigating OneCoin and Ignatova.
What we do know however is that by October 2017, the DOJ had enough evidence to present their OneCoin case before a grand jury.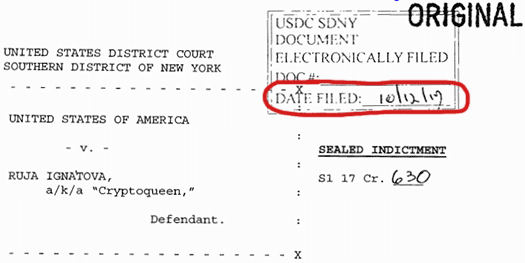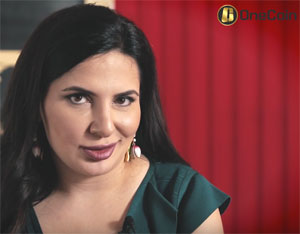 On October 12th, 2017, a New York grand jury indicted Ruja Ignatova (right) on
one count of conspiracy to commit wire fraud;
one count of wire fraud; and
one count of money laundering conspiracy
The indictment also seeks forfeiture of Ingatova's ill-gotten gains as a result of OneCoin.
A superseding indictment was filed by the DOJ on February 6th, 2018, adding one count each of conspiracy to commit securities fraud and securities fraud.
The DOJ have alleged at some point
Ruja and other OneCoin principals acquired unauthorized access to otherwise confidential information regarding law enforcement operations.
US authorities are known to have been working with their international counterparts in Europe (in particular Germany and Bulgaria), which one way or another is likely how the DOJ's case was leaked.
In any event, Ignatova went into hiding in mid 2017. The official reason for her disappearance was "maternity leave".
BehindMLM first reported on Ignatova's disappearance in October 2017, the same month she was indicted.
Ruja's brother, Konstantin Ignatov tried to bury Ignatova's disappearance by continuing the maternity leave charade.
The excuse for Ignatova's disappearance was changed to "extended maternity leave" as the months dragged on, followed by her being the target of alleged death threats.
In reality, Ignatova seems to have become aware the US was preparing to indict her in mid 2017. Thus she initiated her OneCoin exit-scam.
According to the DOJ, Ignatova boarded a Ryanair flight out of Bulgaria on October 25th, 2017.
The flight was bound for Greece, after which the trail goes cold.
As of October 2017, Ruja Ignatova remains a fugitive wanted by US authorities. She has not been seen or heard from in public since mid 2017.