CMDX Review: CoinMD reboots with ERC-20 tokens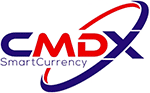 CMDX is a reboot of the failed CoinMD investment scheme.
CMDX is owned and operated by Tom McMurrain, a former OneCoin Ponzi scammer.
McMurrain launched CoinMD in mid 2017, about six months after OneCoin collapsed.
CoinMD's business model was simple enough; give real money to Tom McMurrain in exchange for worthless CoinRewards points.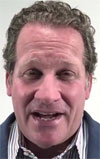 By March 2019 CoinMD was on the verge of collapse, prompting McMurrain (right) to beg investors for $100,000.
Within 24 hours of that announcement, McMurrain announced the collapse had been averted.
In its place was a new CoinMD compensation plan. Last month McMurrain announced CoinMD would be abandoned in favor of a "new" company, CMDX.
Read on for a full review of the CMDX MLM opportunity.
CMDX Products
CMDX has no retailable products or services, with affiliates only able to market CMDX affiliate membership itself.
Note that outside of CMDX's MLM opportunity, which sees affiliates invest directly in CMDX tokens, there are ways for non-affiliates to acquire tokens.
One such way is by purchasing a CMDX branded wearable and being active.
Outside of being marketing tools to encourage people to eventually sign up as CMDX affiliates and invest, these have nothing to do with the company's MLM opportunity.
The CMDX Compensation Plan
CMDX affiliates invest in CMDX tokens. Commissions are paid when they recruit others who do the same.
Prime – invest $149 and receive 25,000 CMDX
Bronze – invest $550 and receive 500,000 CMDX
Silver – invest $1100 and receive 2,000,000 CMDX
Gold – invest $3300 and receive 5,000,000 CMDX
Platinum – invest $5500 and receive 10,000,000 CMDX
Note that prior to receiving invested coins, CMDX affiliates must fill out a mandatory health related questionnaire.
Note that CMDX pay commissions out via a combination of U$D and CMDX.
CMDX affiliates are paid 30% of earned commissions in CMDX and 70% in U$D.
Finally, how much a CMDX affiliate earns and can withdraw each week is determined by how much they've invested:
Free – no cost but capped at earning $100 a week and withdrawing up to 10% of earned commissions
Prime – capped at earning up to $250 a week and withdrawing up to 15% of earned commissions
Bronze – capped at earning up to $550 a week and withdrawing up to 20% of earned commissions
Silver – capped at earning up to $1100 a week and withdrawing up to 30% of earned commissions
Gold – capped at earning up to $3300 a week and withdrawing up to 40% of earned commissions
Platinum – capped at earning up to $25,000 a week and withdrawing up to 50% of earned commissions
Recruitment Commissions
CMDX are paying a 30% commission on funds invested by the first 1500 affiliates.
Recruitment commissions are paid in bitcoin, directly to the recruiting affiliate.
After the first 1500 recruited CMDX affiliates, recruitment commissions are paid based on how much the recruiting affiliate has invested (30% CMDX and 70% U$D):
Free and Prime affiliates earn a 10% recruitment commission rate
Bronze affiliates earn a 15% recruitment commission rate
Silver affiliates earn a 20% recruitment commission rate
Gold affiliates earn a 25% recruitment commission rate
Platinum affiliates earn a 30% recruitment commission rate
Residual Commissions
To qualify for residual commissions, CMDX affiliates must recruit at least two Prime or higher affiliates.
CMDX pays residual commissions via a binary compensation structure.
A binary compensation structure places an affiliate at the top of a binary team, split into two sides (left and right):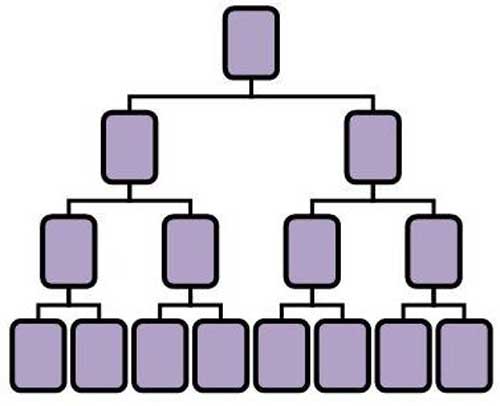 The first level of the binary team houses two positions. The second level of the binary team is generated by splitting these first two positions into another two positions each (4 positions).
Subsequent levels of the binary team are generated as required, with each new level housing twice as many positions as the previous level.
Positions in the binary team are filled via direct and indirect recruitment of affiliates. Note there is no limit to how deep a binary team can grow.
At the end of each week CMDX tallies up new investment volume on both sides of the binary team.
Affiliates are paid a 10% residual commission on weaker binary team side investment volume.
Once paid out on, matched investment volume is flushed from both sides. Any leftover volume on the stronger binary team side is carried over the following week.
Matching Bonus
CMDX pays a Matching Bonus on residual commissions earned by downline affiliates.
The Matching Bonus is paid out via a unilevel compensation structure.
A unilevel compensation structure places an affiliate at the top of a unilevel team, with every personally recruited affiliate placed directly under them (level 1):

If any level 1 affiliates recruit new affiliates, they are placed on level 2 of the original affiliate's unilevel team.
If any level 2 affiliates recruit new affiliates, they are placed on level 3 and so on and so forth down a theoretical infinite number of levels.
CMDX caps the Matching Bonus at four unilevel team levels.
The Matching Bonus is paid out on residual commissions earned across these four levels as follows:
Bronze and Silver affiliates earn a 10% match on level 1 (personally recruited affiliates) and level 2
Gold affiliates earn a 10% match on levels 1 and 2 and 20% on level 3
Platinum affiliates earn a 10% match on levels 1 and 2, 20% on level 3 and 25% on level 4
Joining CMDX
CMDX affiliate membership starts off at free and tops out at a $5500.
Free – no cost to sign up
Prime – $149 and then $29.95 annually (payable after first year)
Bronze – $550 and then $29.95 annually (payable after first year)
Silver – $1100 and then $29.95 annually (payable after first year)
Gold – $3300 and then $29.95 annually (payable after three years)
Platinum – $5500 and then $29.95 annually (payable after five years)
The more a CMDX affiliate invests the higher their income earning potential.
Conclusion
Like CoinMD, CMDX is just another vehicle for Tom McMurrain to obtain money.
The same ruse is used, that being retaining control and earning on your own personal information – but that has nothing to do with CMDX's business opportunity.
You sign up, hand Tom McMurrain real money in exchange for worthless CMDX tokens, and then set about recruiting others who do the same.
That's literally all there is to it.
Withdrawals are heavily restricted unless investors commit large sums of money. Investing more also unlocks upper tiers of the CMDX compensation plan, thus increasing income potential.
In MLM this is referred to as "pay to play" and is a regulatory red flag.
MLM income potential should only be tied to sales performance, not how much affiliates pay in fees.
Having read through this review, you've probably noticed the internal CMDX value is not provided.
That's because CMDX do not publicly disclose the current internal value.
The closest they come is a disclaimer, that states CMDX is paid "at 0.004 per token or market price whichever is greater".
"Market price" refers to whatever value McMurrain sets CMDX's internal exchange to.
It is through this exchange that CMDX affiliates are able to realize returns on their investment.
This occurs by either selling acquired CMDX to McMurrain (or the company), or to other CMDX affiliates.
In this sense newly invested funds are used to pay existing CMDX investors cashing out.
Note that there is a catch. CMDX invested in by affiliates in locked for 12 months.
As stated in one of CMDX's marketing videos;
You will be credited with a certain number of CMDX tokens, based on your subscription level (how much you invested).

These tokens will be locked up for one year, and hopefully will be very valuable when they are released to you.
On top of this you have U$D, formerly known as CMDT.
From a CoinMD FAQ;
CMDT are commission credits.  This is what you earn 70% of from the binary plan.

You can use CMDT to upgrade a membership or you can sell to fellow CMD members for cash or any form of payment that you wish.

The new member can take that CMDT and upgrade their membership.
Basically just another token that doesn't exist outside of CMDX. And once again you can't cash out unless McMurrain releases invested funds, or you sell your worthless U$D to another CMDX affiliate.
Between CMDX and U$D, the use of newly invested funds to pay existing affiliates a ROI makes CMDX a Ponzi scheme.
In true Ponzi fashion, if CMDX affiliate investor recruitment slows, so too will returns (less internal exchange buyers and there being only so much McMurrain himself can pay out).
Eventually recruitment runs dry such that CMDX winds up being in the same place CoinMD was.
Note that whereas CoinMD ran on an internal blockchain, CMDX is just an ERC-20 ethereum-based token.
Being an ERC-20 token has no bearing on the business opportunity, other than saving McMurrain time and effort (setting up an ERC-20 token takes about five minutes at little to no cost).
Something that will have an effect on CMDX's lifespan is former CoinRewards and CMDT token balanced being converted into CMDX and U$D respectively.
CoinMD affiliate investors desperate to recover their losses are likely to be among the first to request withdrawals (or "sell" to new CMDX affiliates), when that functionality is enabled.
Outside of what McMurrain keeps for himself, most of the initial CMDX invested funds are going to satisfy CoinMD affiliate withdrawals through CMDX itself.
One last thing I want to touch on is McMurrain's claim that CMDX has partnered with IBM and ethereum.
As far as IBM goes, McMurrain plans to run investor support through IBM's Watson AI platform.
Anyone can sign up for access to the Watson platform for free. It is by no means a partnership with IBM.
One of Watson's application is the "Watson Assistant", which is presumably what McMurrain will be using.
With respect to ethereum, launching an ERC-20 token isn't a partnership with ethereum – any more so than launching a fiat based business is a partnership with local currency.
McMurrain has a history with the SEC and with the DOJ recently arresting OneCoin's CEO and indicting its founder, there's a possibility he'll be facing regulatory fallout.
Certainly offering unregistered securities through CoinMD and CMDX isn't going to do him any favors.
Not that it seems to bother McMurrain, as he's just as assertively unapologetic promoting CoinMD and CMDX as he was OneCoin.
Update 9th October 2022 – CMDX has collapsed, prompting McMurrain to reboot as DataBank.