MOBE victims receive $23 million in recovery from FTC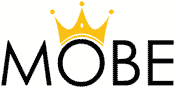 Back in June 2021 the MOBE Receivership announced it had returned $15.2 million to the FTC for distribution.
After a period of uncertainty, the FTC has announced $23 million has been paid out to MOBE victims.
As per the FTC's press-release, $23 million will be distributed to over 37,000 MOBE victims.
Payments are going out through PayPal, with the FTC advising victims who would instead prefer to receive a check reach out to them.
If you get a PayPal payment, please accept it within 30 days.

If you get a check, please cash it within 90 days.
I'm not sure on the specifics of the ~$8 million difference between what the Receivership turned over and what the FTC paid out.
As a point of interest, the FTC also hasn't disclosed how distribution payments were calculated.
BehindMLM readers have reported distribution payments covering approximately 10% to 20% of MOBE losses.