Matt Lloyd's MOBE settlement approved + updates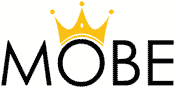 Orders filed on December 19th have approved the proposed settlement between the Receiver and MOBE owner Matt Lloyd McPhee.
QualPay's and Synovus Bank's long-running campaign to acquire millions in fraudulently obtained funds also appears to be finally over.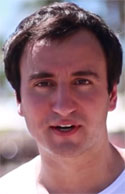 Details of Matt Lloyd's settlement were disclosed by the Receiver last September.
The settlement as originally proposed was approved by Judge Dalton on December 19th.
Synovus Bank's claim to $6.3 million in fraudulently obtained funds dates back to the TRO granted in 2018.
In a nutshell, QualPay was MOBE's credit card processor. The company held MOBE victim funds in an account in a Synovus Bank account.
That account held $6.3 million, which QualPay and Synovus argue is theirs to keep. The MOBE Receiver argues those funds are the property of the Receivership.
To date the two parties have filed at least four motions since mid 2018, attempting to introduce themselves as interventions with valid claims.
Each motion QualPay and Synovus Bank has filed has thus far been denied.
The latest motion was another Motion to Intervene, filed by Synovus Bank last September.
Synovus Bank argued it had
a constitutional right to appear, litigate, and present argument and evidence to support its rights to the Reserve Fund.
The court disagreed and denied the bank's motion.
Synovus Bank and QualPay are free to participate in the victim claim process.
The court dismissed Synovus Bank's argument that "that the claims process will be inadequate to address its claims", given the process doesn't exist yet.
At heart, Synovus wants special treatment—it wants to cut the line of the other creditors and scheme victims.
Not really liking QualPay and Synovus' chances via the claims process, but we'll have to see how that pans out.
Update 22nd January 2020 – Synovus Bank filed an appeal on January 15th.
Not liking their chances of success through an appeal either.
Update 2nd June 2020 – QualPay's campaign has come to an end following a suspended $46.7 million settlement with the FTC.